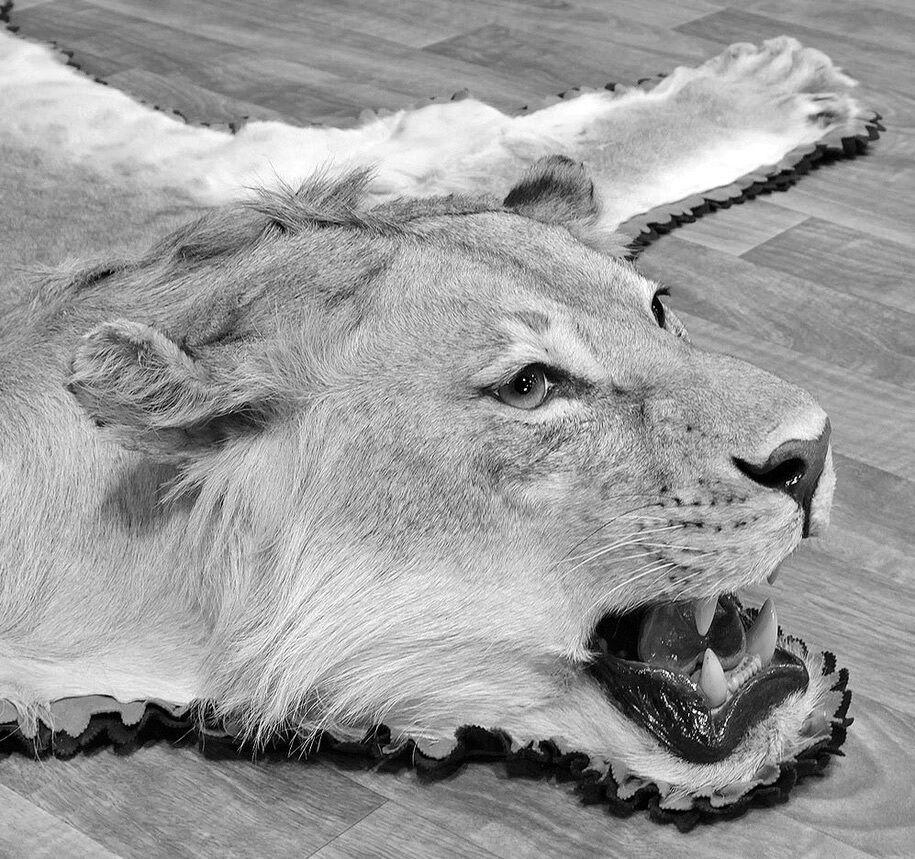 Often when I write about childhood memories, the stories behind them reveal much more than I ever anticipate. One of these dates back to 1949 or 1950, and my first experience at preschool age seeing television.
Our next-door neighbors on Holmes Road, Sophie and Gabe Virgilio, who owned the Eastside Café, were the first in the neighborhood to have a television. The Virgilios would invite us over to see their small-screen black-and-white set that, back then, received only one channel (WRGB).
What impressed me as much as the television was the living room in the Virgilio house that had a large rug on the floor. The rug was the hide of a lion with a ferocious head; its mouth open and teeth protruding.
It was always a focus of my attention when we visited. I recall sometimes being fearful, but more often feeling sad for this poor feline. I was not really into writing a morbid story about this majestic cat, but I was always curious about it being in the neighbors' home.
The Virgilios never hunted or fished, as far as I knew. Sophie and Gabe had passed away years before I ever thought about asking the origin of the rug. About 10 years ago, I asked their oldest son, Joey, and he had no idea about it. It was only by an internet connection with nieces of the couple that I had some clues to this "mystery," and it involved the Eastover Resort in nearby Lenox.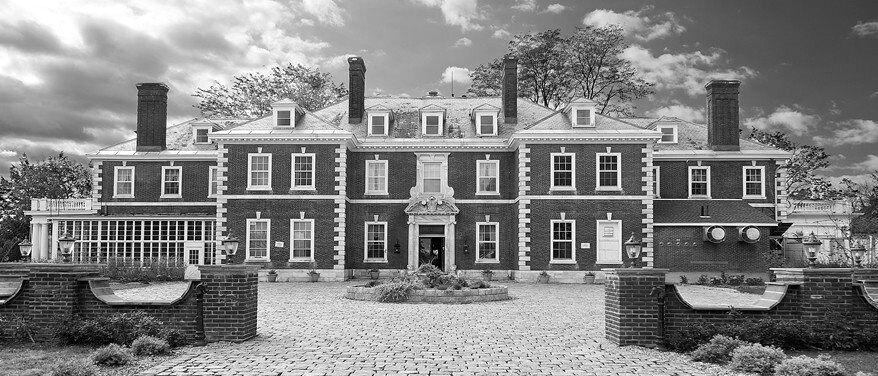 Eastover was the home of a well-to-do New Yorker named Harris Fahnestock Jr. Fahnestock had worked in his multimillionaire father's successful New York City brokerage house, Fahnestock and Co., until he retired in 1906, at age 37.
In 1910, he bought several farms off of East Street in Lenox, not far from the Pittsfield border. Young Harris chose Lenox for a warm-month residence and proceeded to build Eastover on his new property.
Eastover would be one of the last of the Berkshire "summer cottages" constructed during the Gilded Age. With over 900 acres, the estate would also be one of the largest in land area, as well as one of the homes most remote from the other noteworthy part-time residents of Lenox.
In 1918, Fahnestock also had a new home in New York City designed by the Eastover architect, Francis Hoppin. Fahnestock and his wife, Mabel, would use both homes, with Eastover as a retreat from New York.
Mabel passed away in 1930, and seven years later Harris married a younger French woman. He passed away in 1939, and in 1941, his wife had the estate — which included the 30-room mansion, five smaller houses and many contents — put up for auction.
The bulk of the estate with the main building was actually sold after the auction, in a private sale, to brothers Harry and Eben Kimball, well-known local horsemen. In 1943, the Kimballs then sold the mansion, tenant houses, coach house and barns with 122 acres for $25,000.
The buyer of the Eastover estate was an Italian immigrant, Benardino "Bene" Virgilio, who ran a grocery store on Merrill Road.
At the time, Bene had eight adult children, including our next-door neighbor, Gabe. It had always been Bene's dream to buy a place in the country for his children and grandchildren.
Bene moved many of his eight children, their spouses and their young children to the tenant houses on the property. Bene's granddaughter, Dolores Capitanio, owner of the Eastside Café, chuckled when she told me three of her uncles raised poultry on the estate and had over 150,000 chickens.
Dolores was a youngster at the time, but recalled that there were many beautiful furnishings still in the mansion when the family moved to Eastover. She speculated that the lion rug that ended up in Gabe and Sophie's living room was one of the items in the mansion.
In researching the original Eastover owner, Harris Fahnestock, I learned that he was a photographer, an art collector and a sportsman (with coaches and horses). Although his home had a number of hunting items on display, there was no history of Harris being a hunter.
It turns out that one of his six brothers, Dr. Clarence Fahnestock, was a big-game hunter in Africa and Alaska. Clarence had passed away in 1918, in France, treating patients for the influenza epidemic.
Newspaper articles stated that his estate was bequeathed to his siblings, and it included hunting trophies, animal hides and a rug with a lion's head valued at $200. It turns out that several of these items, including the lion rug, ended up in brother Harris' Lenox home.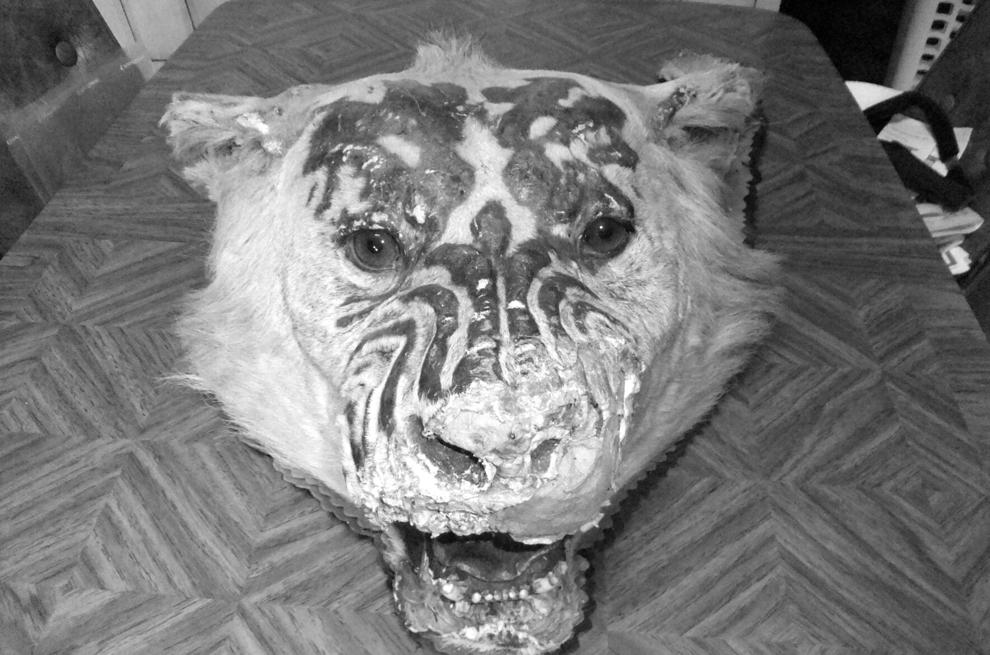 The mystery about the origin of the lion rug was solved to my satisfaction. Shortly after I asked our neighbor, Joey Virgilio, about the rug, he contacted me to say he located the remains of it in his attic. (Virgilio has since passed away.)
On a visit to Pittsfield, I photographed the head, as it was the only part left. It was not for the faint of heart, as it was badly deteriorated from age and varmints. My quest to find the origin of the lion rug and the Eastover connection ended up having a more interesting story than I ever expected.
There is still more to the story of the Virgilios and Eastover; stay tuned for Part 2.