As an aging baby boomer, I am facing a dilemma, and I am not alone. True confession: I am a lifelong collector.
As a tot, I began saving my postwar, 5- and 10-cent toy cars, trucks and animal figures. Before teen years, I had collections of postage stamps, coins, baseball cards, plastic models, toy trains, pennants, matchbooks, stick back pins, comics and much, much more. In the past two decades, my best friends became eBay and other internet auctions, and hence, my collections continued to grow.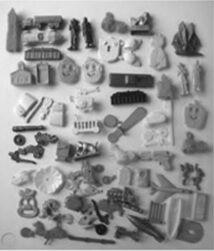 We baby boomers appear to be the last of today's generations to be major collectors. Whether it is family heirlooms, antiques or even smaller hobby collections, for most of us, even the smallest collections create an emotional attachment very difficult to give up. The thought of parting with collections through auctions or yard sales is dreaded.
I am a fan of the TV show "American Pickers," where, on every episode, you can see aging boomers emotionally struggling to part with a personal collection or pieces inherited from parents. Some do accept the fact that others will enjoy what they sell to the pickers.
Baby boomers had parents who survived the Great Depression and/or World War II. Many of us kids were raised to be frugal or thrifty. Some of us were taught to make use of hand-me-downs, and to value possessions that our parents and grandparents could barely afford. We were raised with the idea to save things, be resourceful and to enjoy possessions.
Now in our 60s and 70s, the so-called golden years of our lives, we often find our attics, basements, garages, dens and/or sometimes entire homes full of family heirlooms, nostalgic items from our younger years and/or personal collections we acquired throughout our lives.
So, the dilemma for us aging baby boomers is, what can we do with our collections in our final years? What do you do with the Christmas villages, model trains, shot glasses, cookie tins, beer cans, dolls, coins, postcards, miniatures, Beatlemania, LPs, etc.? And what about family heirlooms, like a wedding dress, home movies and photographs, grandma's antique sewing machine and silver tea set, Dad's military medals, etc.?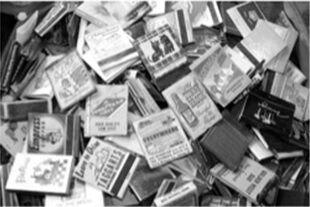 Over the years, we boomers thought the simple solution was just pass everything on to our kids, grandkids and/or other family members. The trouble is that our loved ones want very little of these heirlooms or nostalgic collections. They don't even want the stuff they collected themselves that parents kept for them, like sports trophies, Beanie Babies, Happy Meal toys, Pokemon cards, Transformers, etc.
Members of Generation X (1965 to 1980) and millennials (1981 to 1996) are not collectors and cannot understand the baby boomer's emotional attachment to "things."
A lot of them see much of their parents' stuff as junk and dread the thought of having to deal with the stuff after the parents pass on.
Members of these younger generations are minimalists who were raised on the "here and now" of computers and cellphones. They rent or live in smaller, less-cluttered apartments or houses. Their biggest collections are on their computer files and flash drives or are available for view by Googling them.
Members of these generations would rather spend money on experiences than on things. We baby boomers also began developing a love for computers and the internet about 25 or so years ago. But, unlike the younger generations, many of us were attracted to sites like eBay, where we could enhance our collections through online purchases. Next, we joined Facebook, where we found collectors with like interests to help further expand collections and/or share in the nostalgia.
Yes, it is a dilemma for many of us baby boomers on what to do with the results of years of our collecting. There are few museums interested in what we have. Auction houses, resale shops and thrift stores are flooded with similar items. It is inevitable that many boomers will be selling collections, and likely at much less than they paid for them, with but a few exceptions.
But, as baby boomers pass on, the pool of collectors grows smaller and the market value of the collected items decreases. (This I have noticed on selling prices for online auction sales.)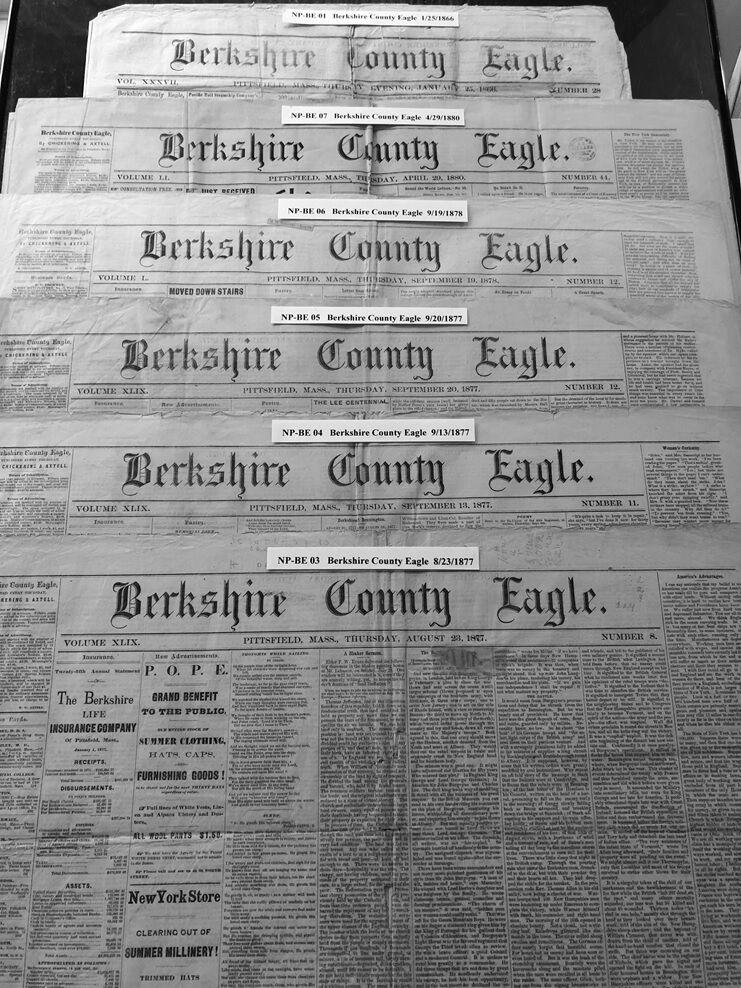 For family photos, papers and genealogical information, the solution has been to computerize as much as possible and share it with interested family members or on a genealogy site. Family heirlooms, like furniture and other personal items that are harder to pass on, may end up in thrift shops or dumps.
For me, the biggest dilemma is a collection of Berkshire County artifacts from over six decades of collecting. These include items from as far back as the 1700s. I share a challenge with many acquaintances who have incredible Berkshire historic collections. These include books, photographs, bottles, sports history, clocks, postcards, antiques, newspapers, etc.
Several colleagues have suggested establishing a museum or working with existing museums, historical societies and libraries to create a place to display collections and for researching local history. The biggest concern of these collectors is that their lifetime collections, if donated, might be buried in storage and never be seen by others. We are all open to exploring several options to share the history of our home communities in the Berkshires. We also welcome hearing ideas from readers who are such collectors.
The questions remain whether younger generations care to see such collections when exhibited. As history often repeats itself, some collectors believe that, in the future, we will see generations that begin once again to collect as baby boomers have.