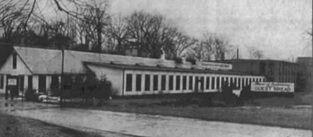 As a youngster I looked forward to our "bread man" in his yellowish 1950 Chevy panel truck.
Once a week, he would bring us bread, rolls, cookies and other baked goodies to last the week. During the earlier baby boom years after World War II, many families in Berkshire cities and towns did not yet have cars and super markets had not yet opened.
As a result, fresh bread and baked products were delivered to many homes by a few major bakers. Many neighborhoods and small communities had "ma and pa" retail bakeries and small markets that sold baked goods. But for most other families, home delivery of bread and other items remained popular until the mid- to late-1950s.
Our family was a customer of the Hathaway Bakery, by far the largest of those with home routes. The company's Pittsfield bakery distributed its bread and baked items not only in the Berkshires but also nearby communities in New York, Vermont and Connecticut.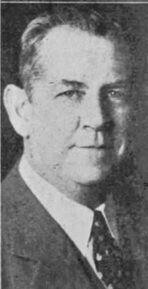 Hathaway Bakeries was founded in Cambridge in 1875 by C.F. Hathaway. By 1911 the small family bakery had moved to Boston and grown to become one of country's leading bakeries, producing over 50,000 loaves of bread a day plus buns, rolls, cookies and cakes. It wasn't until 1929 that the bakery had developed a presence in the Berkshires with the merger/acquisition of Pittsfield's largest bakery, Aubrey's Bakery.
Aubrey's Bakery was owned by Justin Aubrey, who began his bakery in 1928 at 53-55 Kent Ave. and sold much of his baked items via salesmen who went house-to-house. In that first year, Aubrey, quite the entrepreneur, had 12 "bread routes," and he also had opened three retail stores in Pittsfield and one in Lee. Baby boomers might remember a bakery originally owned by Aubrey called the Federal Bake Shop, located at 159 North St.
By the end of 1928 Aubrey had quickly outgrown his bakery space, and so he acquired the former Bel Air Mill at 370 Wahconah St. This woolen mill had closed two years earlier. By expanding the bakery in the mill, Aubrey had doubled his staff to 45 employees; more than the number of workers at the old mill.
Aubrey was well respected in the bakery business as he also served as the president of the New England Bakers' Association. His decision to merge his operation with Hathaway Bakeries added this firm's prestige and reputation to his young, but growing business. Aubrey became the president of Hathaway's local operation, but only remained with the company a couple of years.
Before he retired in 1946, Aubrey had a number of other successful businesses including the Summit House, a dance hall on Lebanon Mountain, and the Guernsey Dairy Bar in Coltsville Corners.
With the acquisition of Aubrey's bakery business in 1929, Hathaway Bakeries easily became Pittsfield's largest bakery. The company set local records for the amount of bread and baked goods made in its large second floor ovens. During Good Friday in 1937, the bakery cranked out 3,000 dozen hot cross buns in one day.
Despite the success of the bakery, in 1935 the company decided to move its actual baking operation to Cohoes, N.Y. The bakery still continued its four-state home deliveries from the Wahconah Street plant.
Hathaway built up Julian Aubrey's house-to-house sales method, reaching 38 routes with that many bread trucks. The firm had the largest fleet of delivery vehicles in Berkshire County. After the baking operation moved, fresh baked goods were brought in daily to the city by trucks from the company's bakeries in Holyoke and Cohoes.
As the 1950s approached, First National Co. and A & P (Atlantic & Pacific Co.) opened major supermarkets in Pittsfield and branches in other locales. These companies produced their own baked goods, which adversely impacted the Hathaway business.

Some families, such as ours, discontinued the home delivery services. My parents found it more convenient to shop at their own pace in one of these markets, and purchases would include bread and baked goods for the week.
In February 1957 a contract dispute between the bakery and the International Brotherhood of Teamsters resulted in a strike by 137 Hathaway workers in Pittsfield, Greenfield and Springfield. Pittsfield's share of the strikers was 33 door-to door salesmen who worked from the Wahconah Street plant.
By April the parent company had not yet settled the strike. Without explanation, Hathaway's Boston headquarters had auto transport vehicles remove all the local plant's delivery trucks and took them to Brockton, and then the Pittsfield plant abruptly closed.
Over the next few years several Hathaway plants shuttered throughout the country. In 1959 the struggling Hathaway Bakeries Co. was acquired by the Seaboard Corp., one of the largest operators of feed and milling operations and food processing plants throughout the world.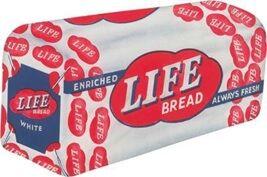 After Hathaway left the Berkshires one of the only bakeries to continue home deliveries on a much smaller scale was the General Baking Co. at 51Gilbert St. in Pittsfield. This bakery sold Bond Bread, which was endorsed by TV and movie cowboy character, Hopalong Cassidy. But by 1965 General Baking left Pittsfield too, and by 1979 the national company went bankrupt.
Today there are a few small independent bakeries in the Berkshires, some with specialties, primarily sweets. Pittsfield Rye Bakery, over 90 years old, is the one long-term Pittsfield Bakery with a major wholesale business supplying many of the area restaurants and markets.
But door-to-door home delivery is another thing of the past ending in the baby boom years.