So I get a text on Wednesday, telling me that Billy Conigliaro died. He was 73.
As I discovered, Conigliaro's trek to the Major Leagues went from Wahconah Park to Fenway Park. He was a member of the 1966 and 1968 Pittsfield Red Sox.
It is always interesting to find out who had connections to the little old ballpark on Wahconah Street.
The younger Conigliaro — older brother Tony passed in 1990 and is a member of the Boston Red Sox Hall of Fame — was the first player ever drafted by the Red Sox as the fifth overall pick in the 1965 Major League Baseball Draft. A right-handed hitting outfielder from Swampscott High School, he split the 1965 season between Boston's rookie-level team in Florida and Waterloo (Iowa) of the Class A Midwest League.
In 1966, Billy split the season between Class A Winston-Salem and the Class AA Pittsfield Red Sox. He hit .313 with Winston-Salem, and then hit .226 in 82 games at Wahconah Park. Conigliaro was 60 for 265 at the dish with 3 home runs and 24 runs batted in.
(tncms-inline)1359547144139649024[0](/tncms-inline)
After splitting the season between Rookie ball and a Low A team in the Western Carolinas League, Billy Conigliaro returned to Pittsfield in 1968. He hit .238 in 107 games, going 91 for 383. He had 7 homers and 41 RBI.
Billy Conigliaro erupted at Class AAA Louisville in 1969, hitting .298 with 13 homers and 81 RBI. That earned him a call-up to the Major Leagues.
Among his Pittsfield Red Sox teammates in 1966 were Ed Connolly, Sparky Lyle and Bob Montgomery. Russ Nixon, who caught for the Red Sox and later managed the Atlanta Braves, was a 1968 teammate.
Conigilaro spent five seasons in Major League Baseball, three of them with the Red Sox and one each with the Oakland Athletics and the Milwaukee Brewers.
His best big league campaign came in 1970, when he spent much of the season playing in left field at Fenway Park with brother Tony in right field and Reggie Smith playing center. With Billy Conigliaro in left field that year, Carl Yastrzemski moved to first base.
The 1970 Red Sox were 87-75, and finished third in the American League East, 21 games behind eventual 1970 World Series champion Baltimore.
In 1972, Billy Conigliaro was part of a two-team, 10-player trade between the Red Sox and the Milwaukee Brewers. George "Boomer" Scott, who had played at Wahconah Park the year before Conigliaro, was the centerpiece of the trade that sent Scott, Conigliaro, pitchers Jim Lonborg — former Cy Young winner — and Ken Brett, catcher Don Pavletich and outfielder Joe Lahoud to the Brewers. Milwaukee sent outfielder Tommy Harper, pitchers Marty Pattin and Lew Krause and Pat Skraple to Boston.
Conigliaro was later a small part of the 1973 World Series champion A's.
There have been players with grander resumes who called Wahconah Park home during the Red Sox years. Carlton Fisk, Bill Lee, Brett and Boomer Scott, to name a few, were big MLB stars.
It is, however, always interesting to find those slightly "lesser lights" who called our ballpark home.
———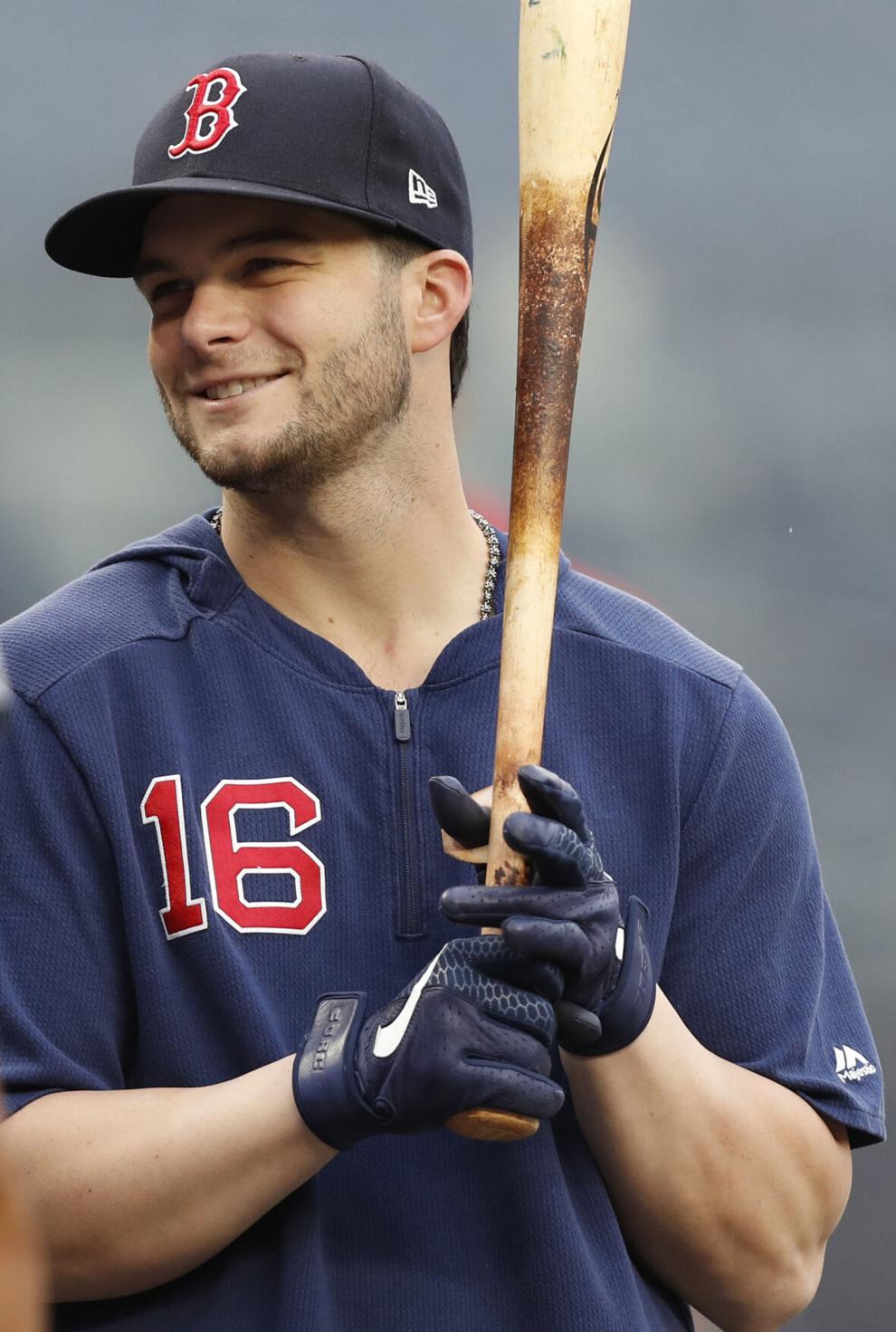 The trade of Andrew Benintendi this past week should have surprised absolutely nobody.
Chaim Bloom and the Boston Red Sox brain trust are trying to do two things simultaneously — stay competitive and build additional assets for the system.
It is, however, really hard to believe that the Red Sox starting outfield that won a World Series championship and the ensuing Duck Boat parade, is basically gone in fewer than three years.
First, it was Mookie Betts, and this week it was Benintendi. It is expected that free agent center fielder Jackie Bradley Jr. will sign elsewhere before the start of the 2021 season. I don't know about you, but I imagined that this was going to be Boston's outfield for a decade. Funny how things change.
If and when you can get to go to Fenway Park as a fan, you're going to need to purchase a program, and probably several. I can only think that the roster might frequently change course as 2021 goes on.
It is said change can be good. Too much change? That's another story entirely.
But remember one thing: The truck that left Fenway on Monday is now in Fort Myers, Fla. That means baseball isn't far away. And that is a good thing.