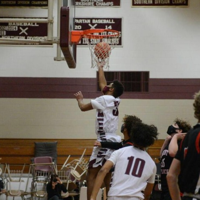 Mike Walsh and Jake Mendel of The Berkshire Eagle's sports department reunite for another episode of the Mendel and the Mike podcast. High School sports are underway and the guys have already been to a handful of games, but Tom Brady is the first topic after the Tampa Bay Bucs won the Super Bowl. From there, the guys share notes from a busy week of sports throughout Berkshire County.
Super Bowl 0:35
Maria Gamberoni scores 1,000 8:00
Dustin Belcher reaches 100 career wins 10:35
Hoosac Valley boys 13:30
Hoosac Valley girls 16:04
Monument Mountain boys 18:37
Monument Mountain girls 21:37
Mount Greylock girls 22:55
Mount Greylock boys 22:40
Winter sports schedule and overlap with Fall II 27:35
Alpine skiing 28:50
Be sure to subscribe to the show to know exactly when a new episode of the Mendel and the Mike show drops.
Music for the show comes from Bensound.com.