PITTSFIELD — When Elaine Miller assigned her third grade class an essay assignment last year on how to improve Stearns Elementary School, she was prepared for the typical responses: more games, more recess time and maybe some new outdoor equipment like a zip line.
The proposal of then third grader Addison LaFerriere stood out.
"I just, I remembered how passionate she was about it, that she really wanted to do it," Miller said. "She thought it was important, that it was something that would make our school better."
LaFerriere's big idea was to create a lending library at the school — where students, teachers and people living in Pittsfield's western neighborhoods could come and "take a book and leave a book."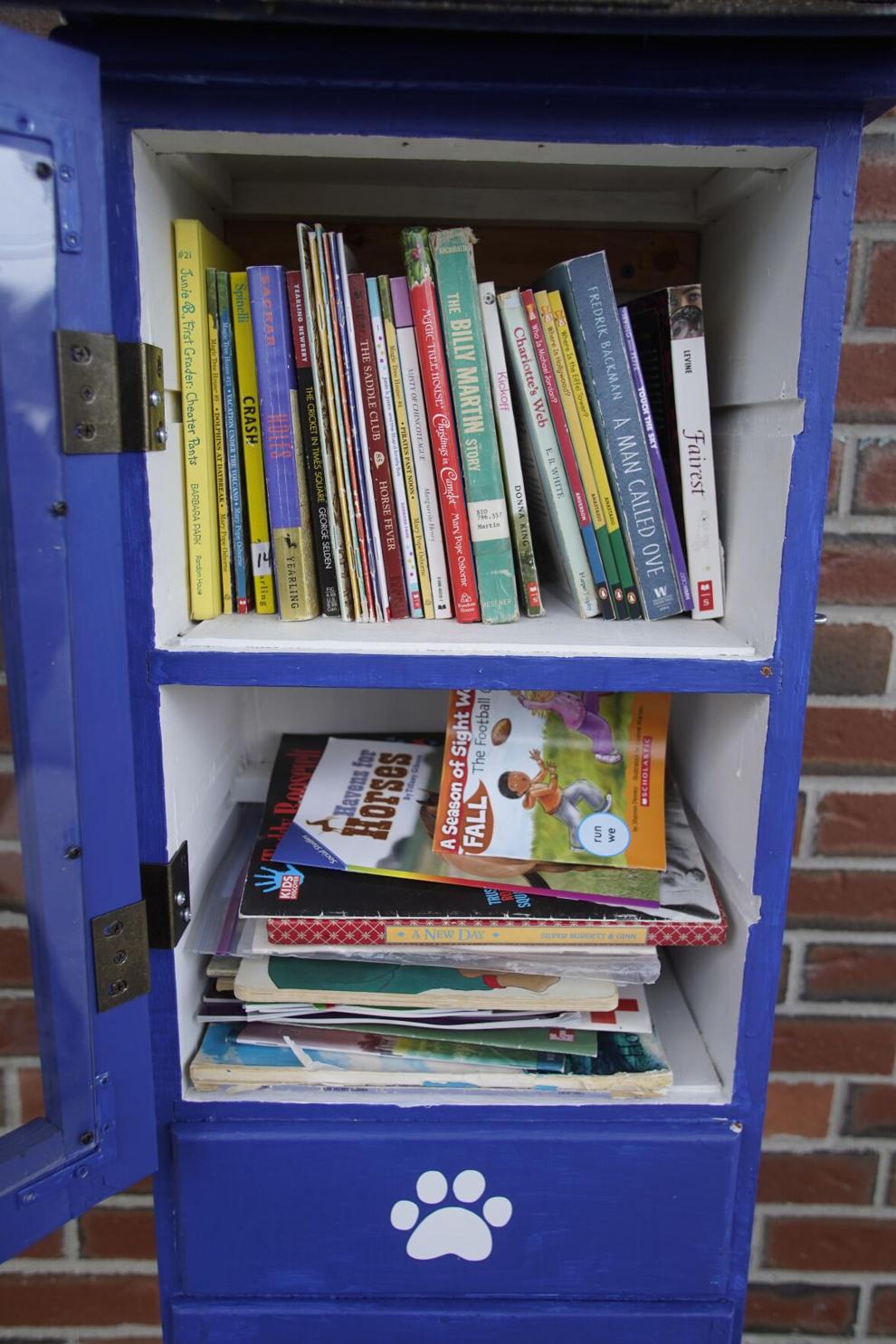 She envisioned a place for people to share their dog-eared favorite books with one another. A place for students to trade in their mystery books for graphic novels or historical fiction. A place for neighborhood kids to visit on a walk after school and grab a good read for the weekend or school breaks.
Though LaFerriere graduated third grade and joined Ashley McLaughlin's fourth grade class this year, her essay and idea stuck with her former teacher.
In September, Miller asked LaFerriere if she wanted to make her idea a reality. Her answer was a resounding yes.
From October to March, LaFerriere and her "favorite teacher" worked to transform an old set of drawers into a lending library. The drawers were ditched in favor of two shelves and the structure was updated with a new door and glass window.
Miller's husband built a roof for the emerging bookcase and Miller dug out leftover shingles from the couple's home to weatherize the miniature library.
"This was my first real construction project, like real project that had a bunch of detail," LaFerriere said.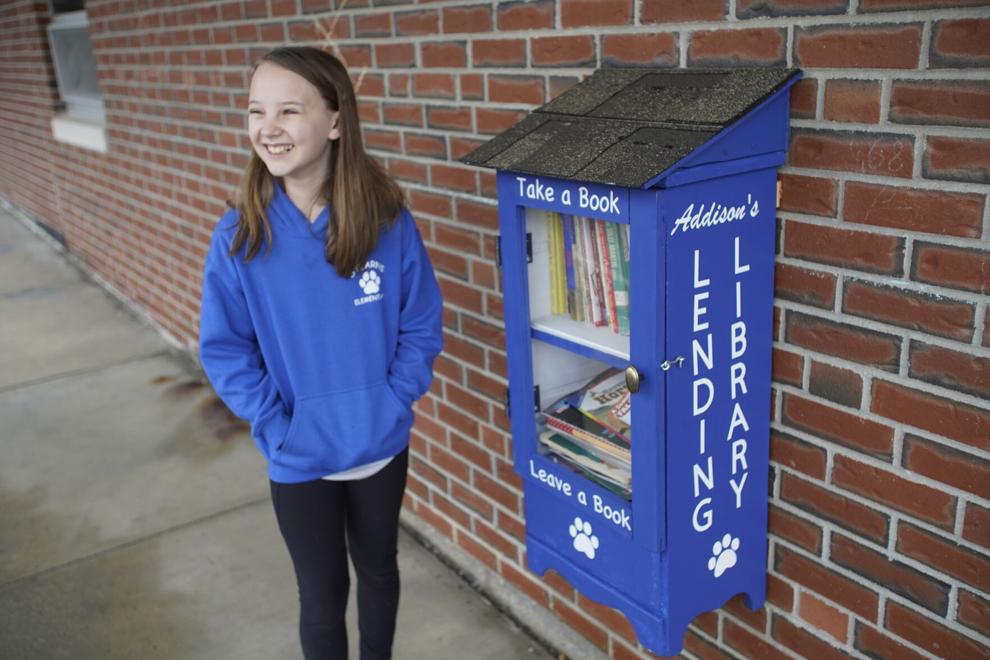 LaFerriere and Miller finished off the library in signature Stearns Elementary fashion: with a coat of royal blue paint and a bright white paw print for the school's Husky mascot.
Two weeks ago, staff at Stearns Elementary took the project over the finish line and attached the little library to the wall along the entrance of the school. The little blue library is now a permanent feature of the building, greeting students on the walk to and from classes.
The timing couldn't be better. March is National Reading Month and LaFerriere's lending library has filled with the donation of dozens of books from a student book swap and from the school's brick and mortar library.
Today, shiny new versions of "Who is Michael Jordan" and "Where is Hollywood" — favorites of LaFerriere's — sit next to the worn spines of classics like "Charlotte's Web" and "Holes." The bright yellow bindings of "Curious George" books supports a stack of titles that includes "Junie B., First Grader: Dumb Bunny."
And the library's catalog is already rotating. During a checkup on the library on Friday, Miller and LaFerriere counted out a list of fresh additions to the library, books they'd never seen before.
"They do the essay in third grade about something that they hope they can improve about the school and it was just nice that it didn't just end there," McLaughlin said of her student and colleague's work. "They saw okay, this is something we could actually do and actually make happen — let's do it."
"I think that's really kind of special."