PITTSFIELD — The winter storm that blanketed the Berkshires Friday dropped more than six inches of fluffy snow on Pittsfield. When staff at the city's Department of Public Services saw the type of snow coming down as work started around 3 a.m., they knew they were in for a good day.
"This is a great storm — everyone was happy," Commissioner of Public Services and Utilities Ricardo Morales said. "These [kinds of storms] are good. They're easy. They're not dangerous for drivers — just drive a little slower and you get by."
Morales said when he spoke with Highway Superintendent Vinny Barbarotta on the snow plowing progress Friday morning Barbarotta said he "hasn't seen the contractors this happy in a while."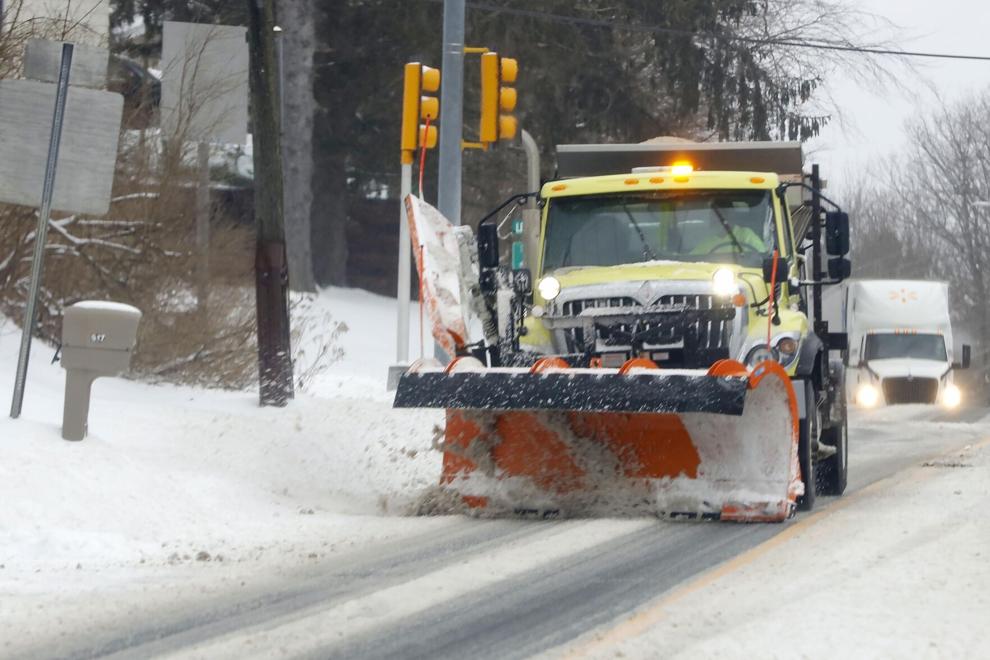 Morales said that's partially because of all the work to be done — which means more pay for the contractors that make between $85 and $185 an hour depending on their equipment — but also because "this is what everyone expects to be doing in winter months and we really didn't get this type of snow and accumulation for the whole winter."
Friday's snow was dry, which meant clearing the 450 lane miles across the city mostly came down to plowing.
That hasn't been what the city's been up against for most of the season.
This season's wetter weather has been difficult for resident, city staff and contractors alike. Wet storms have dropped ice and sleet on the city making roads and walkways slippery.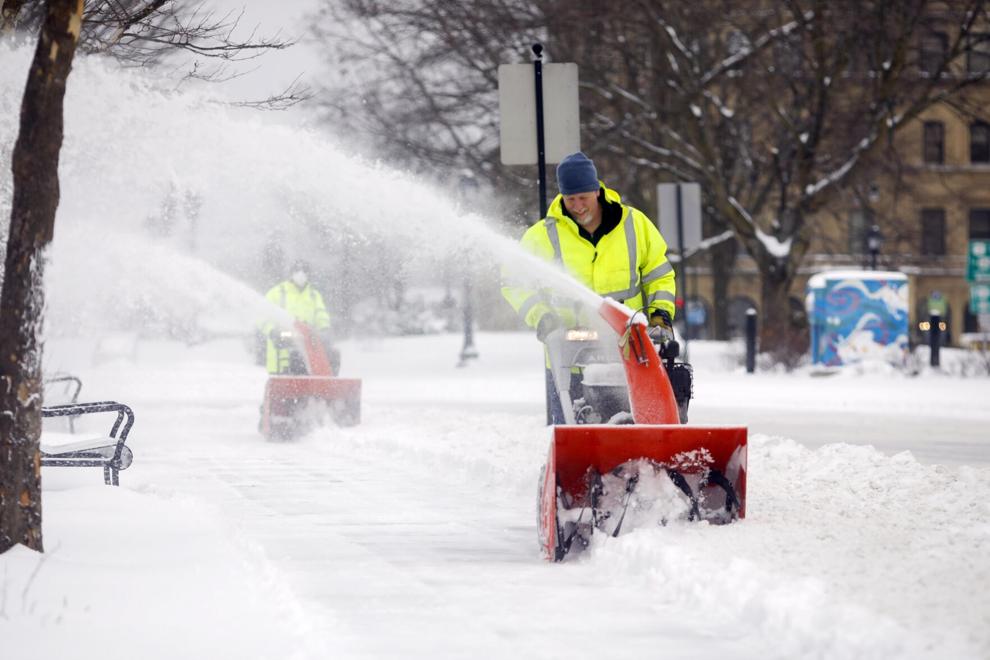 While the city's highway staff are able to dish out salt treatments to clear the ice using the city's larger plows, not all of the snow removal contractors have access to the right equipment.
"We have about 35 plow drivers with equipment for plowing, but we only have close to half that amount with the ability to sand and salt," Morales said. "When we're faced with a winter that is is a little more heavy on the treating the road versus plowing the road, that became the issue."
Snow management services have also been impacted by the great workforce migration that's followed the pandemic. Morales said that the city's request for contract plow operators had a low response to begin with this year — producing about 35 of the typical 50 drivers — even before sanding and salting became an issue.
Having a small roster of contract workers is a big deal for Pittsfield, where changes in staffing and funding to public works departments have made the city more and more reliant on contract workers public works projects even outside of plowing.
The commissioner said that during the 1980s Pittsfield's public works department employed nearly 200 people. Today the department has 98 staff members.
"There's a limit on how much we raise in our taxes to be able to pay for that labor force," Morales said. "We start relying on contracting work out when we don't have the necessary manpower."
For Friday's storm, the city followed a familiar strategy of attack.
Early in the week — while weather models were still in flux — the Department of Public Services began calling contractors, prepping drivers and assigning them routes. On Thursday the department had its snow operations meeting to discuss storm expectations and known problem areas in the city.
Morales said particular attention is given to areas around the lakes, the concrete area that is the former GE facilities and roads like North Street, East Street and Woodlawn Avenue, where wind can erase a plow's work in minutes.
Friday morning, the city's highways staff began clearing major city arteries working in two six-person 12 hour shifts. By 5 a.m., 35 contractors had been mobilized to cover the 30 neighborhood quadrants in Pittsfield.