LENOX — Sign, sign, everywhere a sign — or so it seems to some people in the downtown historic business district during this very busy summer season.
Based on a reported resident's complaint and enforcement action by Building Commissioner BJ Church to keep promotional signage off town property, the Select Board recently approved a Lenox Chamber of Commerce request for two-week temporary artwork and signs to publicize specific events.
But, the requests must comply with town bylaws and are subject to review and approval by Chief Administrative Officer and Town Manager Christopher Ketchen.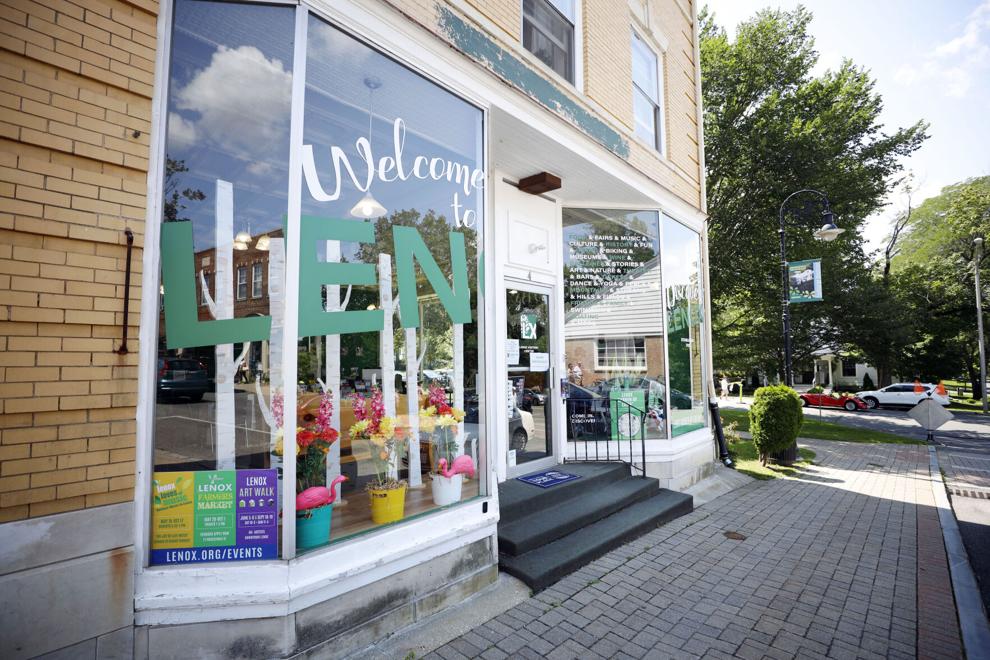 Representing the chamber, former Olde Heritage Tavern owner John McNinch also asked for clarity on "permanent" signs, such as those appearing in the windows of the chamber office on Housatonic Street describing town attractions for the informational benefit of visitors.
"Perhaps there's a way to get around all the rulings and all the individual signs for the chamber, so, we're here to ask for your help on that," said McNinch, a former selectman.
Various signs promoting specific weekly events, such as Lenox Loves Music!, had been removed, Select Board Chairwoman Marybeth Mitts acknowledged in response to communications from Jennifer Nacht, executive director of the chamber. "We will work it out and site those temporary signs again."
Selectman David Roche said he did not "want to undermine what BJ did because it was the right thing to do and we support her 100 percent. But, in a case like this, we also support the chamber as our arm in getting the word out as to what's happening in town."
Roche noted the town's partnership with the chamber "because we also finance a lot of that." The municipal budget approved by annual town meeting voters in June allots $112,000 for the current fiscal year to economic development, up 3 percent from the previous year. The town contribution is nearly 48 percent of the business organization's total budget.
"For lack of a better word, we're a bit at a loss for how this got to where we are," Selectman Neal Maxymillian told McNinch.
The Select Board determined last month that advertising and other types of signs were inappropriate on the War Monument site in the center of town, except on annual election days, Maxymillian noted.
"I don't want to undermine BJ and her staff," he said. "But, perhaps this is work that we don't want to push on to her, and if we were able to develop some decision-making authority or concise thoughts on this, then we could take it off her plate."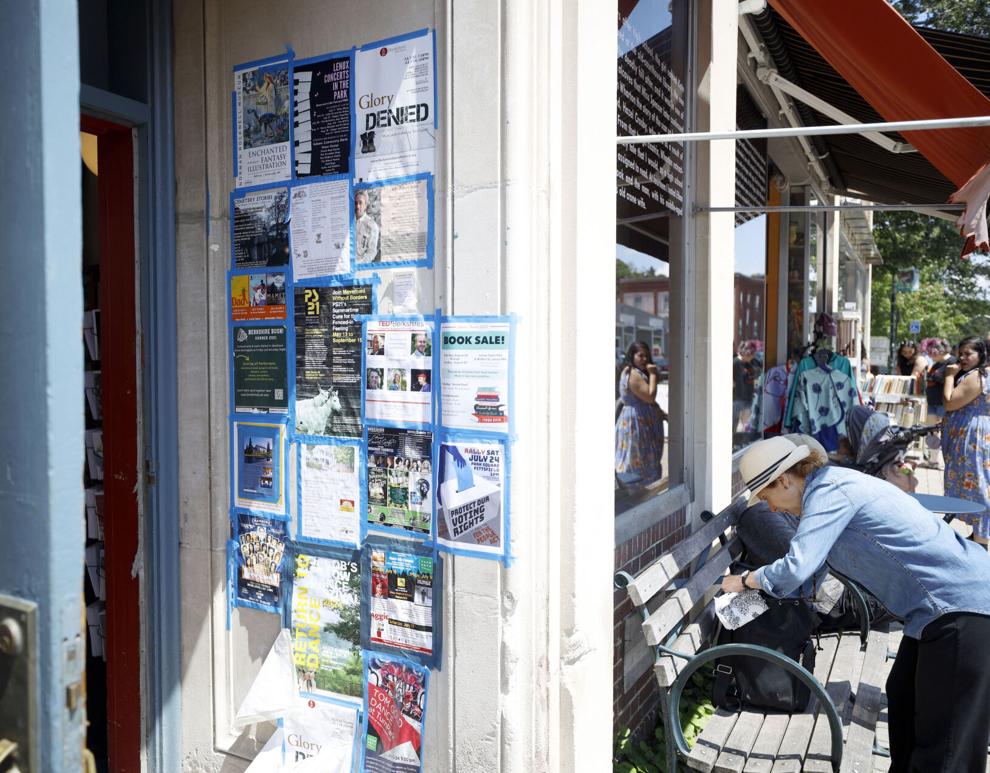 Ketchen noted that town bylaws give the Select Board the ability to approve temporary signs starting two weeks in advance of an event.
As for the history of policies and decisions governing permanent signs, such as those adorning the chamber storefront windows, Ketchen suggested that "we can follow up on that and get to the bottom of both the history and a path forward" before the next Select Board meeting July 28.
Maxymillian suggested delegating temporary sign decisions to Ketchen as town manager.
"I have absolute faith that every member of this board will have no problem whatsoever telling me when they think there's a problem," he responded, laughing. He agreed to decide on sign requests originating with the chamber office.
"We're trying to make the best of a situation, and we're not going to make the perfect decision tonight; it's going to be a work in progress," Selectman Edward Lane said. "I just don't want to put the building inspector in any kind of bad spot."
The Select Board then voted 5-0 to grant approval for temporary signs promoting chamber special events in the downtown village as a "work-in-progress" policy aimed at "not adding enforcement burden to our inspections department," as Ketchen put it, and giving him the final say on chamber requests.