PITTSFIELD — For the last 10 years, Berkshire Health Systems patients have taken comfort in the embrace of teddy bears and stuffed animals donated through the hospital system's Hug-A-Bear program. This month, the Berkshire Children's Chorus joins plans to add to that effort with a "hug and a song."
Next week, the Berkshire Children's Chorus will donate close to 40 stuffed animals with special tags. The heart-shaped tags carry a QR code that will link to a video of the 16-person chorus singing Mark Patterson's "This Shall Be for Music."
That video will be shared with the community at the chorus' website next week.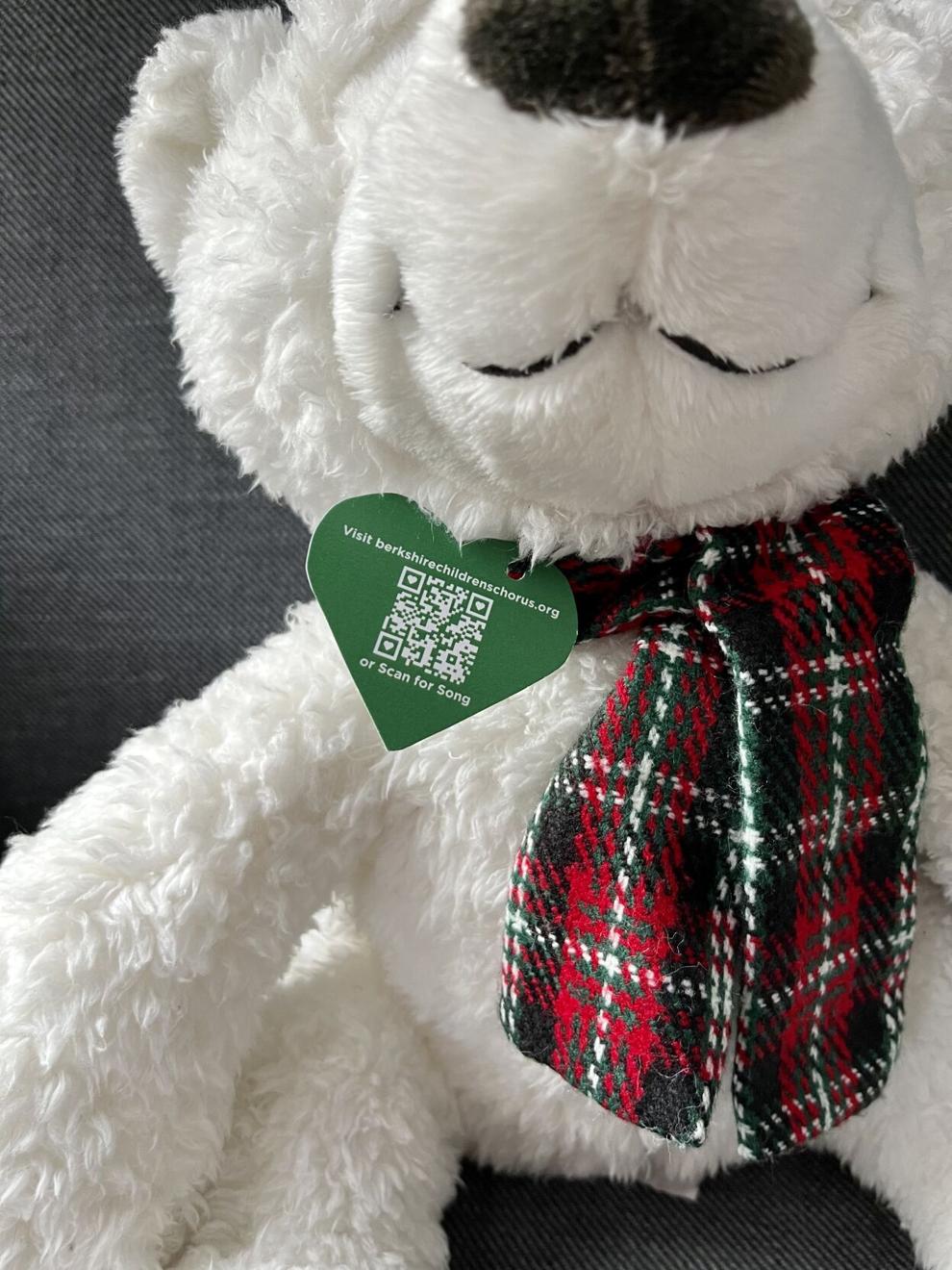 Ryan LaBoy, the artistic director for the Berkshire Children's Chorus, said the group has been thinking seriously about "how we can make stronger inroads to our community and use our talents and our gifts most effectively in our community."
Prior to the pandemic, the chorus might have been able to make a visit to patients in-person and sing bedside for those staying at Berkshire Medical Center. With coronavirus-based visitation restrictions still in place at the hospital, the chorus had to get creative.
LaBoy came up with the idea of linking a video of the chorus' winter recital performance to the QR code and placing it on tags on teddy bears. When he showed the chorus members, mostly fourth and fifth graders, the project suddenly clicked for the kids.
"The past couple weeks, they've been bringing in stuffed animals and they've been so enthusiastic," LaBoy said.
The singers have created a menagerie of animals for the hospital project. Along with the teddy bears the kids have brought in a giant bunny, a lion, tiger and an elephant.
The pilot project for the choir has grown into a community effort as well. The chorus applied for and received a $250 Thrivent financial action team grant. That money allowed them to team up with Matrushka Toys & Gifts in Great Barrington to purchase additional stuffed animals at cost for their donation.
On Feb. 17, LaBoy will bring the collection of stuffed animals to Berkshire Medical Center where they'll be added to the courtesy carts at the hospital's volunteer office. Over the next month hospital staff will pass the animals out to children in the ER, dementia patients and other patients that might need a little extra love.
Darlene Baisley, the Supervisor of Service Excellence at Berkshire Medical Center, said via a news release that the animals will help keep the hospital's Hug-A-Bear program running with a little extra love.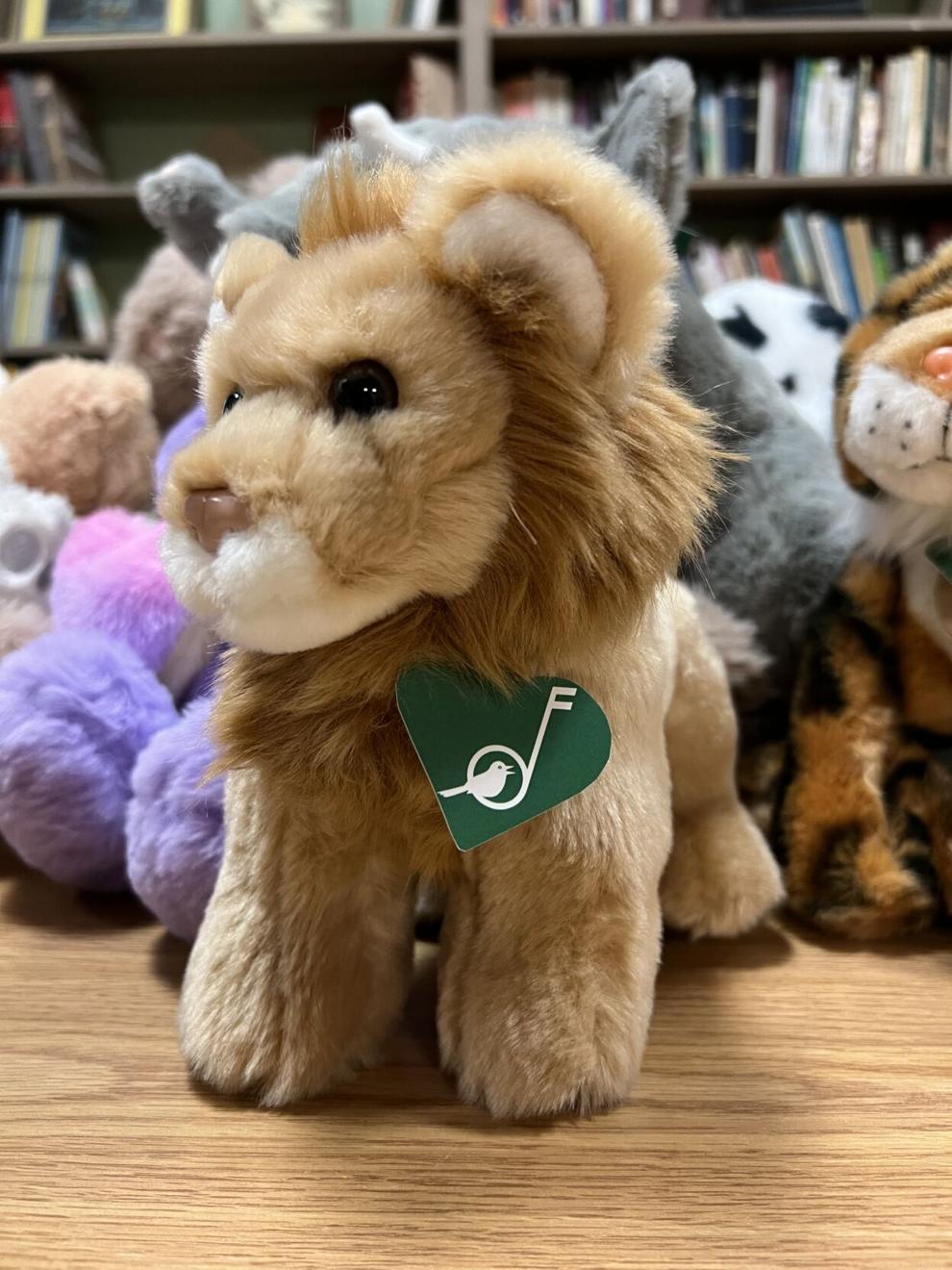 "Teddy bears provide a source of security and support to patients of all ages, and the demand always outweighs the supply," Baisley said in the release. "Several times, someone who received a teddy bear during their stay at the hospital has come back to serve as a volunteer because the gift meant so much to them."
LaBoy said he hopes the project creates meaningful memories for the singers — and their community supporters — as well.
"It's just a lovely gesture for our community and a great way to show our kids the good that their singing can do for our world," he said.