PITTSFIELD — In the first City Council ward debate of the 2021 election season, the eight candidates in contested races met Thursday at the Berkshire Athenaeum and gave residents a preview of what they can expect from their potential council representatives in the next two years.
The debate, co-hosted by PCTV and iBerkshires.com, gave candidates for races in Ward 1, Ward 2, Ward 4 and Ward 6 the opportunity to appeal to voters and differentiate themselves from their opponents. The candidates were mostly civil with each other, and for the most part supported increased financial support for city projects around homelessness, increasing the city's housing stock and making improvements to streets, sidewalks and broadband access.
But differences emerged for many of the candidates when moderators from iBerkshires asked where candidates stood on the expansion of bike lanes on city roads, the role police officers should play in the community and local schools and how to retain and attract younger residents to the city.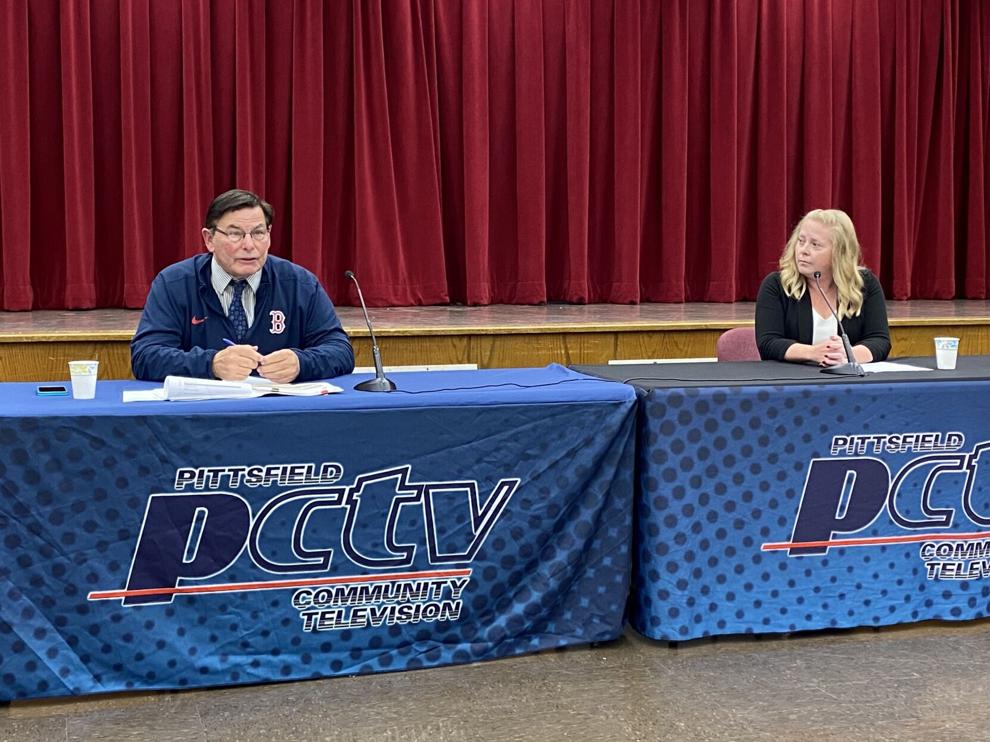 Ward 1
Ken Warren and Andrea Wilson are vying to replace Councilor Helen Moon as the representative for Ward 1.
Warren is an attorney and a former School Committee and City Council member. In 2019 he lost the Ward 1 race to Moon by about 130 votes. Warren has returned to make another attempt at the seat, pointing to his experience in city government as something residents can count on.
Wilson's candidacy is her first experience with politics. She said that as the Ward 1 Councilor she would use her perspective as "someone raising a family here." Wilson's resume includes 11 years on parent-teacher organizations for her children's schools, holding a seat on the board of an animal shelter and being the co-creator of a cheerleading program at the Boys and Girls Club of the Berkshires.
The top priorities for both candidates in Ward 1 are closely aligned. Both want to improve neighborhood roads and support greater availability and accessibility of housing for their constituents. Warren said he'd also be focused on making sure American Rescue Plan funds would be spent with community input and transparency. Wilson said she'd focus on improving youth involvement opportunities within the ward's neighborhoods.
Both candidates said they support the general concept for a mountain bike skills course and pump track that is being pitched in the ward. The course has been proposed as a project within Springside Park.
When asked about how they would respond to violence and crime both in their ward and across the city, Warren said that an important element of the city's response had to be increasing "visibility with our police in the downtown area." Wilson took a different approach, advocating for greater services around substance abuse and mental health which she said were the root of the issue.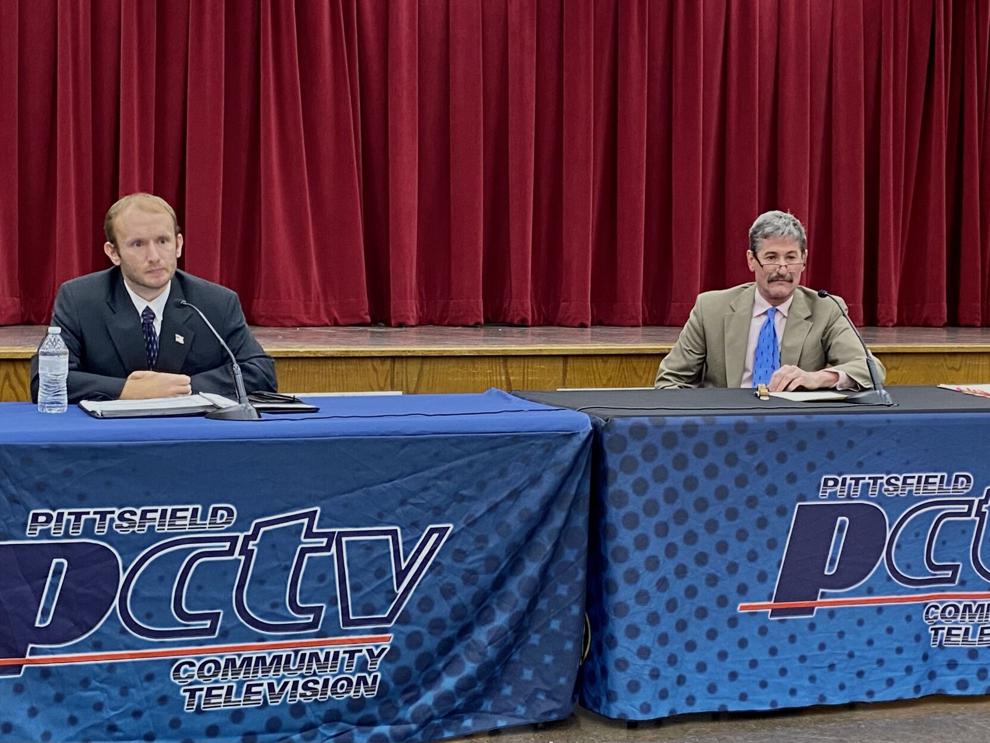 Ward 2
Matthew Kudlate is a U.S. Army veteran, former Pittsfield firefighter and a small business owner. Kudlate is up against Charles Kronick, who said that his experience in business, marketing and programing over the last 20 years will be an important addition to the council.
Both men said they support alternatives to the city's current trash program, increasing the police departments ability to employ more police officers and additional restrictions on cannabis cultivation throughout the city.
Kudlate and Kronick differed on what should happen with the bike lanes on North Street. Kronick took a hard stand on the issue, saying that the bike lanes represented the "epitome of the frustrations people have with city government" and should be removed right away. Kudlate said that while he wouldn't have supported the project initially, he did think a decision on the lanes should be postponed until the trial period was over.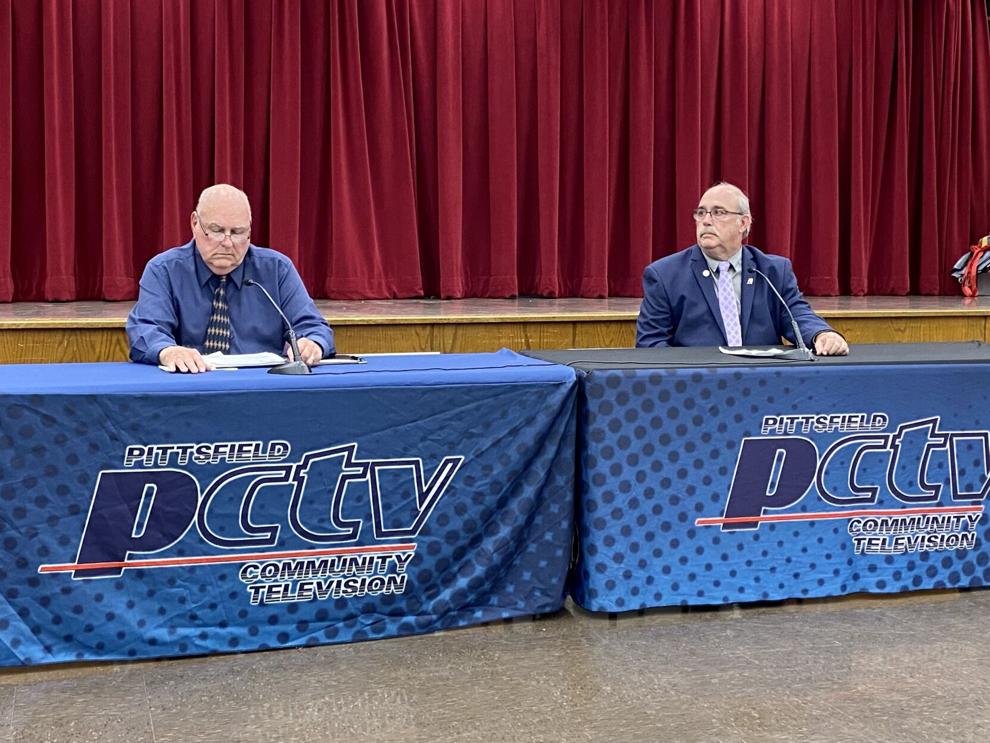 Ward 4
Retired firefighter and former director of the American Red Cross Emergency Services Andrew Wrinn said his political aspirations go only as high as City Council.
"I am a first-time candidate for public office and not looking to become a career political figure and not interested in seeking in higher office," Wrinn said. "I am a strong advocate for public safety, quality education and a healthy environment."
Experience is the biggest difference between Wrinn and his opponent James Conant. Conant is a former member of the Pittsfield School Committee and Parks Commission, former chairman of the Community Preservation Committee and current chair of the Conservation Commission.
"I have a dedicated history of public service in Pittsfield that demonstrates my commitment to the Pittsfield community," Conant said. "I know how local government operates and I will be ready to serve Ward 4 residents, no learning curve."
Wrinn and Conant have different approaches to how the city should approach one of more controversial issues in their ward: a Verizon Wireless cell tower. Wrinn said that he was supportive of recent legislative efforts to look at the health impacts of the technology but that the topic was "kind of out of our expertise." Conant said he didn't believe the correct process had been followed in installing the tower and that it should be taken down.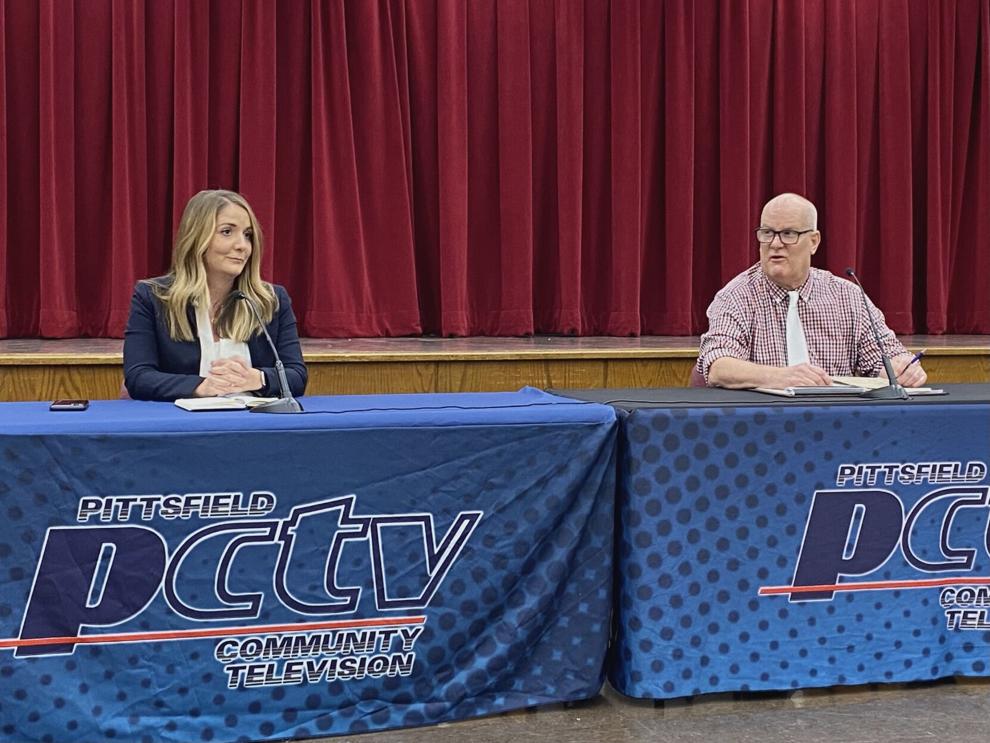 Ward 6
Ward 6 is the only contested race to feature an incumbent City Council member in Dina Lampiasi. Opposing candidate Ed Carmel made sure to put Lampiasi's track record on the council over the last two years at the center of their debate.
"Ward 6 is in need of a representative and I will represent the residents of Ward 6 every day," Carmel said. "If they call or email me I'll be right there at their home trying to justify and see what's going on with their concerns."
Carmel said that during the campaign he's visited over 800 homes in the ward and talked with residents. He chastised Lampiasi for not making similar in-person visits with constituents. Lampiasi responded by saying "You went to 800 houses? I just don't think that's true."
Lampiasi said she's restricted her constituent outreach to phone calls in order to stay COVID-safe during the election.
It's not the first time Lampiasi and Carmel have faced off. Both were candidates, along with Adam Healey and Joseph Nichols, for the Ward 6 seat in 2019. Lampiasi won that race by about 200 votes.
Carmel is the tenant representative of the Pittsfield Public Housing Authority's Board of Commissioners and a member of the Homelessness Advisory Council. Outside of her work on the City Council, Lampiasi works in the Berkshire District Attorney's Office.
Carmel said he would support allocating funding for school resource officers in each of the city's public schools, adding police substations throughout the city, but in particular in the West Side neighborhood, and expanding housing options for low-income residents specifically.
Lampiasi said that she'd work to increase multi-generational residency in the city, improve city infrastructure, expand the city's broadband infrastructure and pursue projects for both low-income and market rate housing.