LEE — The town's lone retail recreational marijuana store will get to keep an extra $1 million of its profits.
The Lee Select Board has written Canna Provisions on Housatonic Street, stating that the municipality spent zero taxpayer dollars as the result of the pot shop being operational from July 2020 until this July.
This means Canna isn't obligated to pay its community impact fee of $1,080,000 for the 12-month period.
"I don't think we should pay, as there has been no impact," Canna co-founder Erik Williams said. "Nothing has changed with our operations or interaction with the town."
Canna remains obligated to making another $1,080,000 payment based on 3 percent of the gross sales — this amount toward an annual municipal excise tax.
But, the board made it clear that the impact fee will be evaluated and, if necessary, assessed on a yearly basis.
"This letter does not, however, indicate or imply the town of Lee will be returning any community impact monies already submitted to the town or that any future expenses will be applied towards any previous payments," Chairwoman Patricia Carlino said in reading the letter at Tuesday's regular board meeting.
As a condition of being allowed to operate in town, Canna Provisions, which opened two years ago, agreed to pay the town 3 percent of its gross sales in the form of a community impact fee. It also is charged a 3 percent excise tax.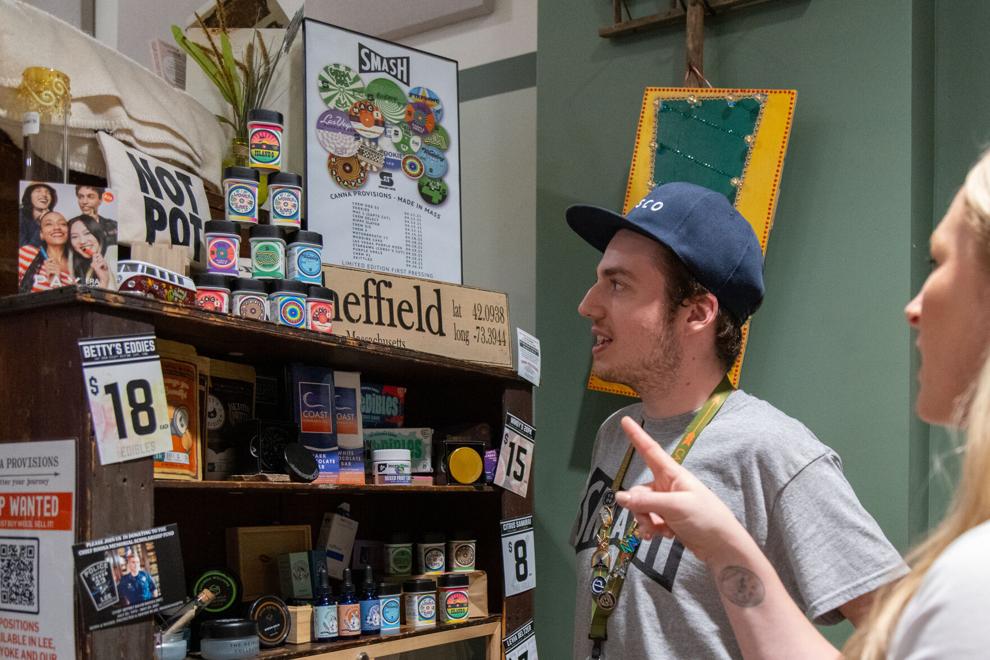 During the most recent 12-month period of operation, Canna took in $36 million — more than twice the $16 million it grossed in its first year. For the period of opening day July 5, 2019, to July 4 2020, Canna made payments of $494,000 each toward the community impact fee and excise tax.
The impact fee money is in a separate town account and has yet to be spent, according to town officials. The excise tax revenue was deposited into the town's general fund.
According to state law, the city or town first must document those costs incurred before they receive an impact fee payment. Lee town officials said the "perceived fears" of the pot shop being a financial burden to the town have proved unfounded.
Among those "perceived fears" was that long lines of cars would be backed up onto Housatonic Street, where Canna operates out of a former used-car lot just off Exit 10 of the Massachusetts Turnpike. That sort of issue never materialized.
Canna has provided plenty of off-site parking for employees and customers, and encouraged online ordering to minimize the wait to pay for the cannabis products.
This year, Northampton opened the door for other communities to reduce or outright waive the impact fee. That city has agreed to drop its 3 percent assessment, but it said it could reinstate it if marijuana-related problems begin to surface.
Meanwhile, Stem, a retail recreational marijuana store in Haverhill, has sued the city for not documenting costs supposedly related to its store opening more than a year ago. Stem officials reportedly have said they will pay what is owed. The city claims that it doesn't have to show, up front, the cost impacts.
The case is pending.