BOSTON — While community college graduates earn their degree after finishing a two-year program, a recent study shows they may have trouble earning something else: a job.
Twenty-five years ago, it was common practice for employers to use community colleges as a central resource when looking to fill middle-skills positions. Today, with the expansion of remote work, widespread online job postings and ever-changing skills requirements, employers are no longer heavily relying on locally sourcing candidates.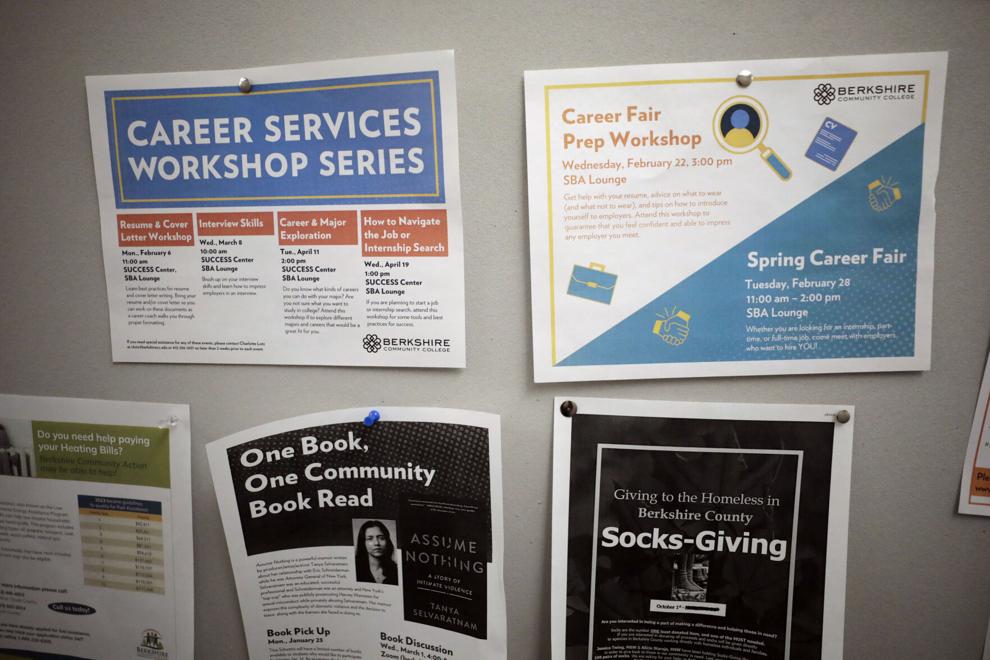 Conversely, educators are finding it difficult to partner with local employers to find out what skills are missing in their current curriculum.
Staff at Berkshire Community College are already considering how the relationship between educators and employers can be strengthened.
"Most of our students come from Berkshire County, and we are very focused on helping them figure out what it is they want to do," said Adam Klepetar, vice president for student affairs and enrollment management. "And we're mindful of the fact that it needs to align with individual career goals."
Joseph Fuller, professor of management practices at Harvard Business School, partnered with the American Association of Community Colleges to release a report that analyzed the relationship between business leaders and nearly 400 U.S. community colleges. The first-of-its-kind comprehensive survey revealed a lack of mutual partnership between educators and employers at a time when new skills are quickly emerging in the job market.
"Community colleges rated the urgency of having a very close relationship with employers at 99%, whereas only about 40% of employers did," Fuller said. "Employers were saying that while community colleges have the knowledge and experience to teach state-of-the-art skills, they lack the talent base, the resources, and the management to earn a bigger share of [their] trust."
This relationship of low trust was also affected by a lack of transparency found in the communication on what specific skills employers look for and what educators teach their students.
"Employers have some unrealistic expectations of community colleges," said Fuller. "And educators are concerned that they don't get feedback about what their graduates are missing in terms of skills the employer is looking for."
When the needs of employers go unmet by the newly graduated talent pool, the report found that graduates are unable to earn jobs in their field of study or a living wage.
"There are roughly 240,000 open jobs posted by employers in the Commonwealth of Massachusetts, so there is a big demand," said Gary Beach, director for The Massachusetts High Technology Council, in a recent webinar. "And on the supply side, there seems to be enough individuals, but it doesn't exactly work that way."
In order to fill vacant jobs, Gov. Maura Healey said in her inaugural remarks in January that she plans on creating a free community college initiative, allowing residents 25 and over to pursue degrees. Senate President Karen Spilka has also addressed community college access as a priority.
While the goal of these initiatives are to enable adults to become technically trained in emerging industries, such as advanced manufacturing and health care, Fuller suggests that simply providing more access to a college education won't necessarily fix the job vacancy problem.
The supply of available workers meeting the demand for open jobs, according to the report, is obstructed by many students entering into a two-year program without knowing how the curriculum matches regional job requirements.
"The barrier to success here is that too many kids go into programs that they either don't complete or that don't lead anywhere," said Fuller. "They get that credential that doesn't tether to a real job, but they burn through a critical period of their lives."
In addition, students aren't able to gain career-specific skills in their area of study since they are also working learners. Two-thirds of public two-year college students work in addition to going to school with nearly one-third even working full-time jobs, according to the Community College Research Center at Columbia University.
"If [employers] can create an opportunity for one of those students to be earning while learning what they're hoping to do, that's a huge relief in the system," Fuller said.
He said that once people are admitted into learning institutions, both educators and employers need to communicate about offering students more investment in training that aligns with career needs.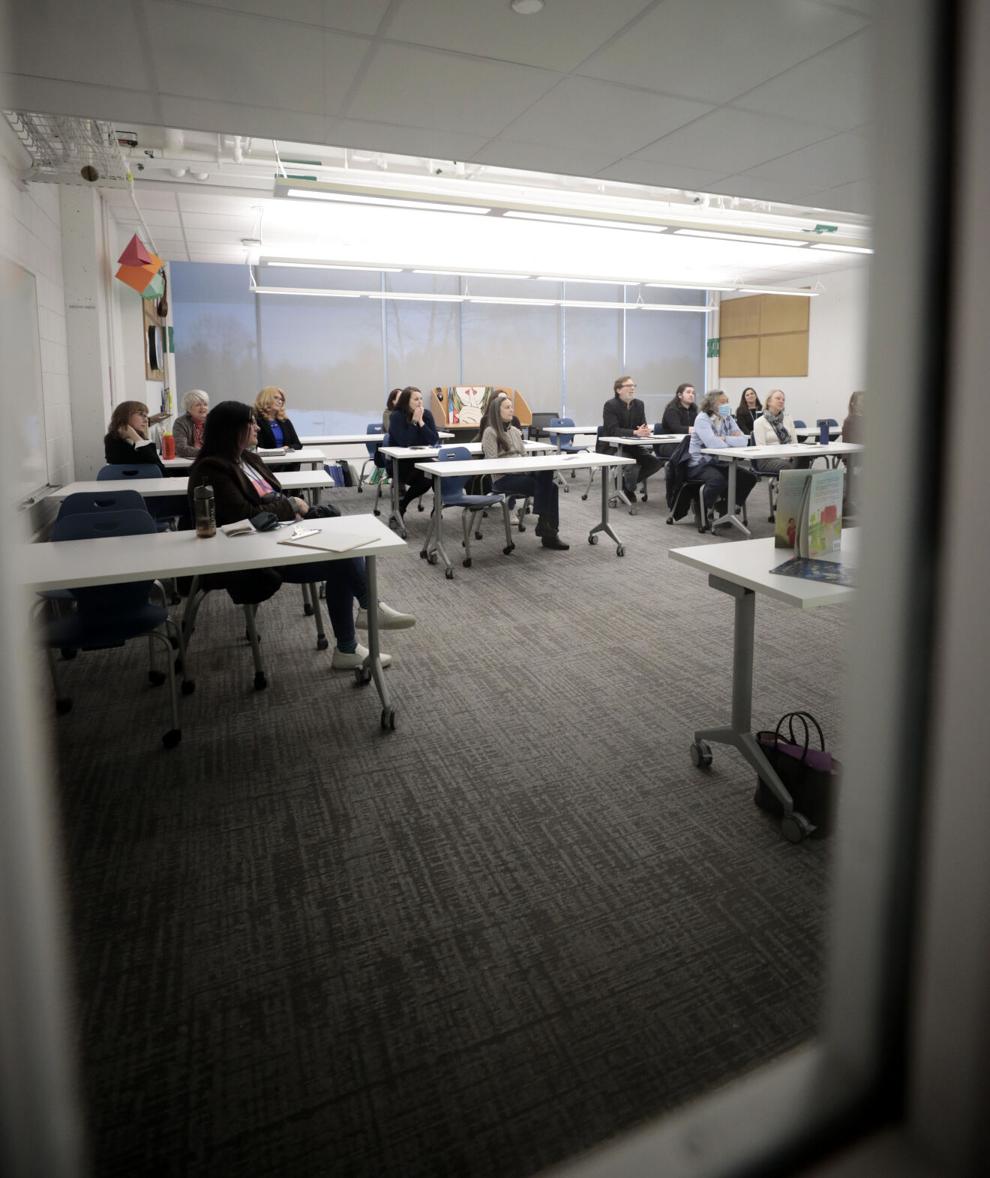 Klepetar said many students at Berkshire Community College choose to enter into a career-oriented program, such as the health and human services program that partners with the Brien Center to offer work-based learning in areas of mental illness and addiction.
Another pathway students can choose is the physical therapy assistant program — one of the critical industries identified by Healey — that guarantees 100 percent job placement within two years of graduating. By providing students with relationships at companies related to their field of study, Klepetar said there are a large majority of students who are immediately ready to go to work upon graduating.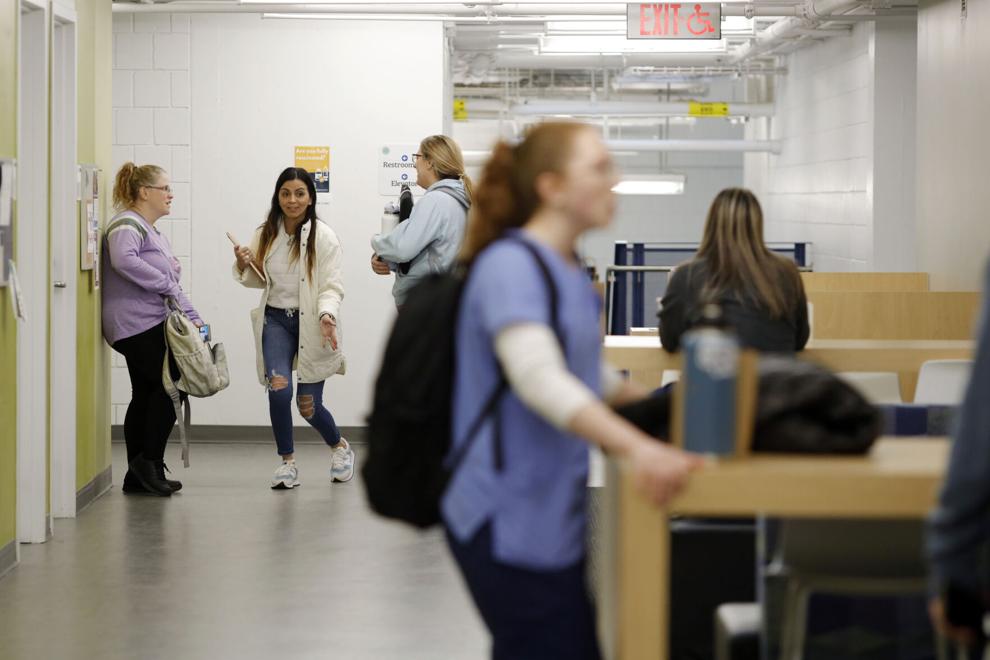 These programs aren't just the result of communication with companies through advisory boards or professors tailoring their curriculum to employers' needs. They can also be attributed to federal investment.
Berkshire Community College was one of the seven institutions in the country to be a part of the first cohort of Achieving the Dream, a non-governmental reform movement that provides resources for high student success through evidence-based resource strategies.
In addition, the college also received a grant from the city of Pittsfield paid through the American Rescue Plan Act, which Klepetar said helped students get paid internships at nonprofits or smaller businesses that don't always have the funds to pay interns.
Investments like grants and company partnerships with community colleges are critical to realigning the current talent pool with middle-skills jobs, according to the report, yet this investment is hard to come by.
"These jobs have structurally high-turnover. Therefore they're going to be occupied by someone who is entry-level," Fuller said. "Since people leave all the time, [employers] don't want to invest in upskilling them."
Since some employers may not want to risk teaching job-specific skills to inexperienced hires, Klepetar said Berkshire Community College recognizes that, in order to engage companies, there needs to be more collaboration between the college and local business leaders.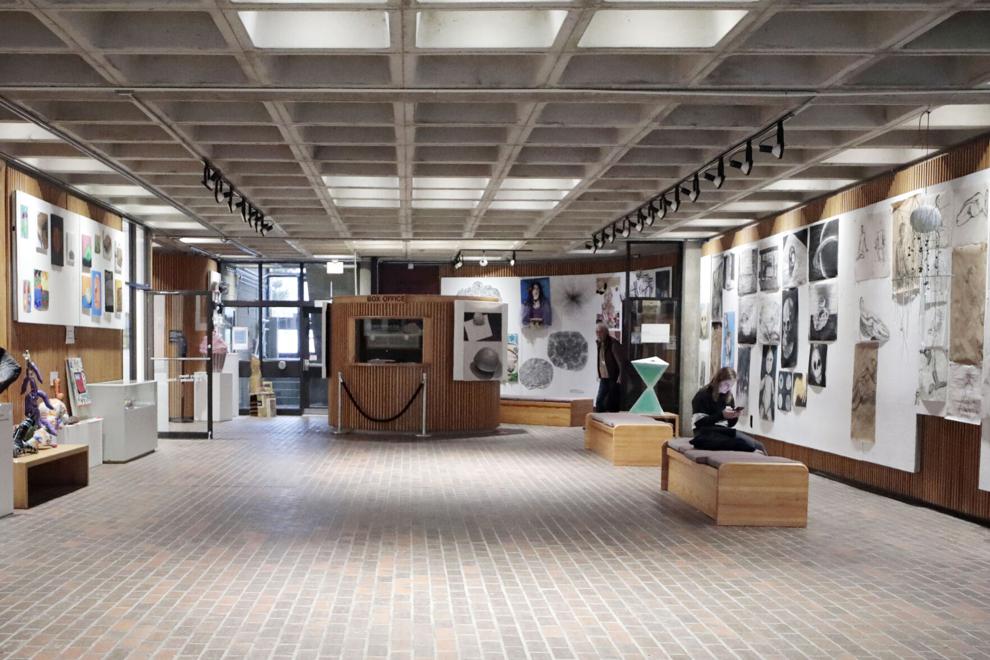 "Community is in our middle name. We are all about community," Klepetar said. "I think that makes it easy for us to build partnerships with local employers."
He said the nature of community colleges produces talent for businesses through tailored training that is customized by educators who listen to the needs of the surrounding community.
"We can't be successful without the community, and the community is more successful because we are a part of it," Klepetar said. "I think that's particularly true when you think about job creation and ongoing development for our workforce."