PITTSFIELD — When students at Crosby Elementary School were having a difficult time returning to school after a year of virtual learning, school leaders decided to launch a diversity, equity and inclusion read-aloud program.
Staff say the program has reminded students that school is a place where they are loved and celebrated.
"We are a whole new Crosby," Principal Candy Allessio said. "It's a [new] vibe and a great school."
Dean of Students Ravan East said the elementary school has come a long way since the year started. When students returned for their first fully in-person year since the pandemic began, some students were clearly "dysregulated," she said.
Across all grade levels, educators noticed that students were having a hard time being part of a diverse community. About 41 percent of Crosby students are white, 34 percent are Hispanic, 13 percent are multiracial, 10 percent are Black and 1 percent are Native American according to district enrollment data.
Students were having issues with bullying and difficulty with "kind words," East said.
The dean met with the district's cultural proficiency coach, Shirley Edgerton, and with Lovelyne Pierre, former director of human resources and diversity and inclusion, to find a solution.
The group decided to work on multiple fronts: Offer more professional development time for teachers to learn how to support culturally informed conversations. And host community forums with the school's families.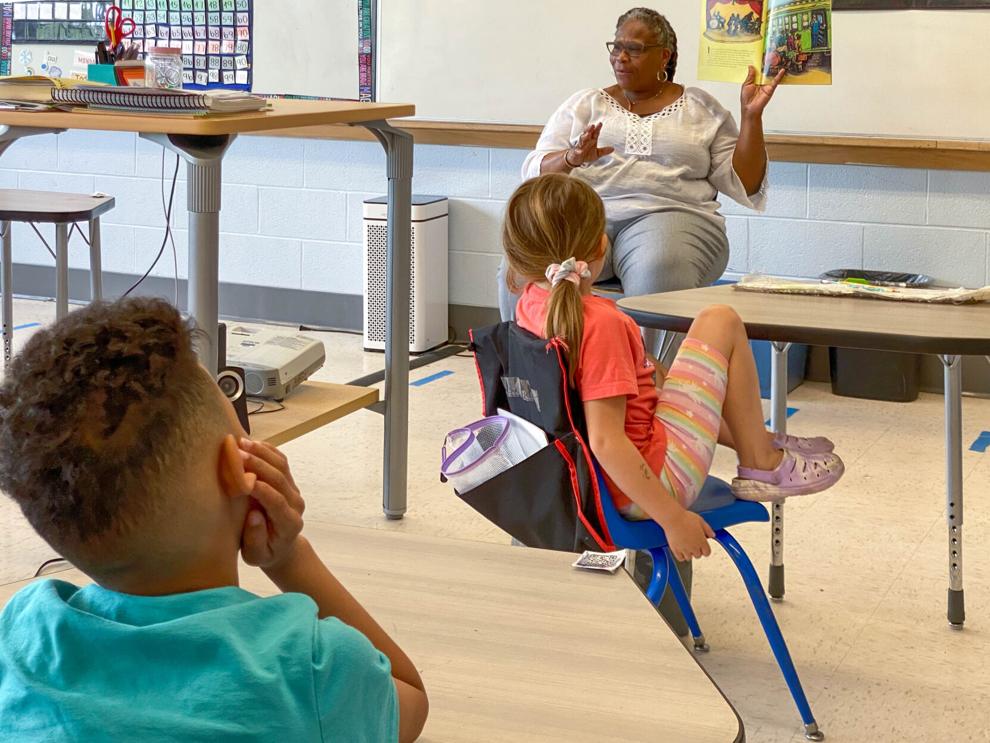 For a student-centered solution, East turned to a program that had worked well for her previous school district in Springfield — monthly read-alouds.
The idea was simple. Each month a group of volunteers would be assigned to one of the 23 classrooms spanning kindergarten to fifth grade and spend a portion of the first hour of the day reading to students.
The reading material was collected by Edgerton, Crosby staff and volunteers from Williams College to highlight strong role models from history, celebrate diverse stories and experiences and encourage students to embrace and share their emotions respectfully.
During the final read-aloud last week, students and volunteers had their pick of stories from the miniature library.
First-graders and fourth-graders contemplated books about composer Duke Ellington, abolitionist Harriet Tubman and education activist Malala Yousafzai. The young readers considered titles like "It's Okay to be Different" by Todd Parr and "We Don't Eat Our Classmates" by Ryan T. Higgins.
These books provided an important foundation for the program. But East said that what really made it special was the volunteers.
"It was just a really great opportunity for kids to see themselves, but also to see what other career ideas and options that are out there for them," East said.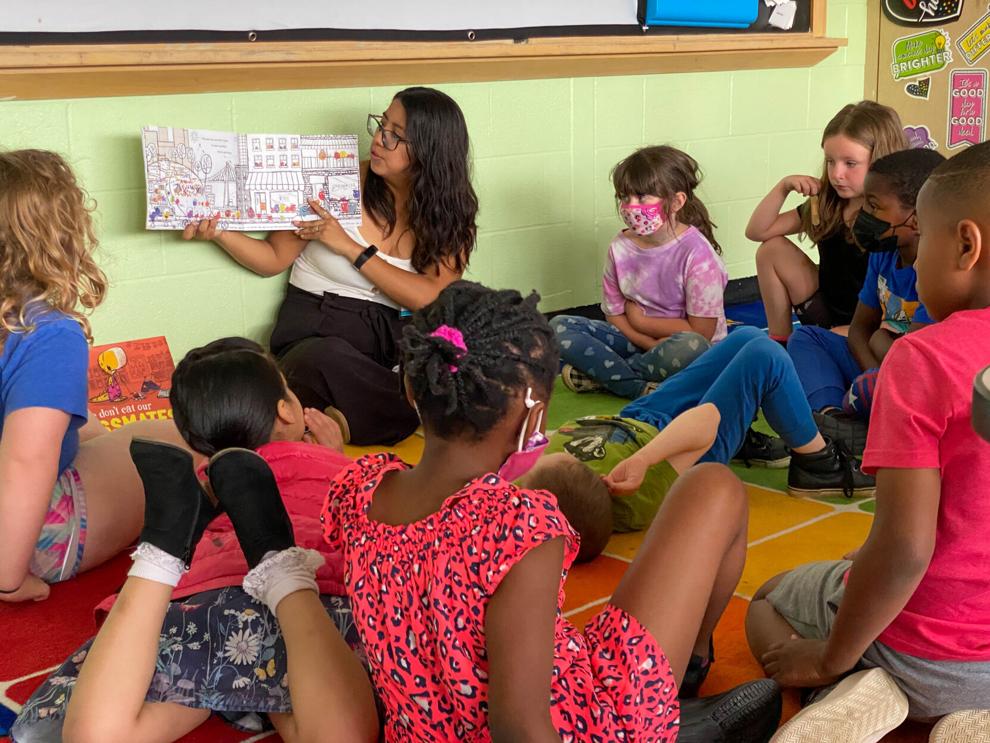 She added that elementary students often dream of becoming basketball or football stars. "But how much access do they have to some of the other positions, like being a lawyer or a mayor or an artist?" she asked.
The read-alouds hosted staff and students from Williams College, local artists, scholars, lawyers, accountants, football coaches, police officers and representatives from City Hall — including Mayor Linda Tyer.
Liz Recko-Morrision is one of the volunteers who attended the final read-aloud. She's been volunteering since the program launched.
In December, Recko-Morrison retired from the psychology department at Berkshire Community College. She said she was looking for a way to give back to the community and was drawn to the program's goals.
"I've loved the books that we have available and I've read in kindergarten, second and fourth grade," Recko-Morrison said. "The kids are great, oh my goodness, and they love having people come in. They're interested in this."
Recko-Morrison says the conversations she's had with students haven't lasted long — not much longer than a couple minutes in between pages or at the end of the book. But these little moments have stuck with her.
She remembers visiting one class and asking students if they remembered a time when they had to do something hard.
"One young man said, 'Well, we just moved here and where we lived before was really different — it was a city and so it's hard to get used to it,'" Recko-Morrison recalled.
A couple of months ago, East said, one of the community readers was a motivational speaker who spoke about growing up with a stutter. A student in the class perked up and spoke of their own stutter, then said, "'One day I can become like you,'" East said. "It was a really genuine moment and that's really the whole purpose of this."
East said the program is showing results. Students are working with their teachers on bullying and behavioral issues from the start of the year. "They're also holding each other accountable," she said. "Students have really begun to find their voice."