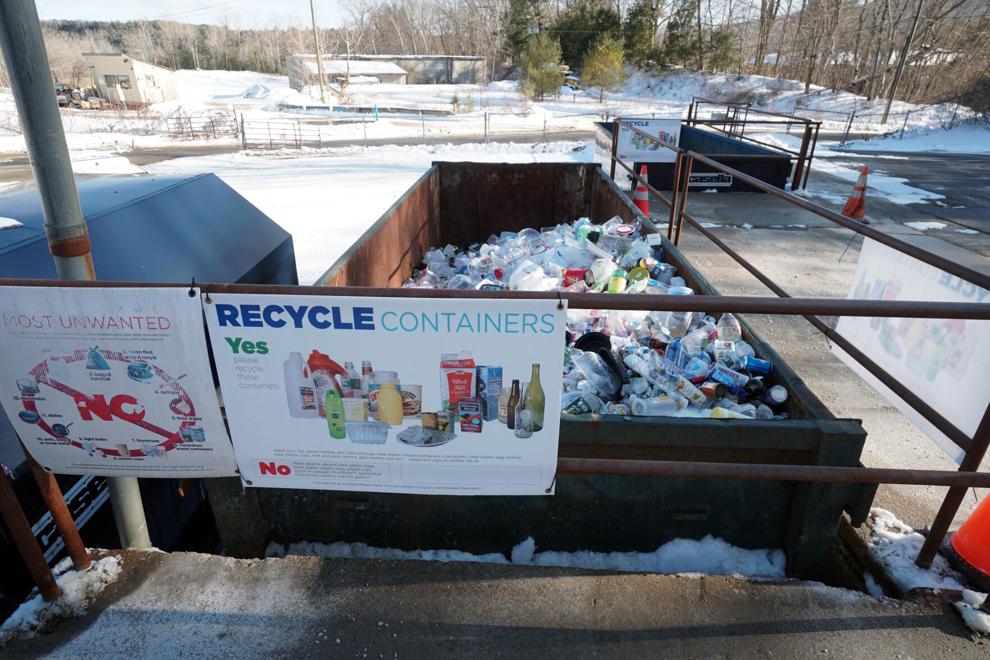 DALTON — One of Dalton's civic crossroads — its transfer station — may become even more social, if a plan advances to put the place fully under town control.
When the Select Board meets Monday, members will review a plan shaped by Town Manager Tom Hutcheson to add management of the transfer station, now run by a private company, to the Highway Department.
While the town owns the site near Gulf and Bridle roads, its use is overseen by Casella, the company that holds a contract to manage both trash collection and recycling for Dalton.
Hutcheson says that if the station is managed instead by a town employee, as part of a newly designated Department of Public Works, it could do more for residents.
"It's a service issue, really," Hutcheson said Tuesday. "It's providing more options for the town to consider."
Hutcheson's plan says a town-run station could, in time, be expanded to offer features like a "swap shop," where unwanted but still-valuable items could be exchanged rather than sent off to a landfill.
Casella isn't interested in having its paid attendant oversee a swap shop, Hutcheson said, but the town could benefit from the service, or from other new features, such as a shed to collect unwanted electronics, or a way to accept "bulky waste."
These kinds of services are popular in towns where they are offered, Hutcheson said in a Dec. 29 memo outlining possible changes.
"All these factors point toward a better operation if the Town runs it," Hutcheson's memo says of the station.
Though the memo proposes folding the town's Building and Grounds Department into a new DPW, Hutcheson said he has since reconsidered that, after speaking with fellow town managers around the state. While both the highway and grounds crews do some of the same tasks, such as mowing lawns, their jobs are distinct enough to be overseen by different departments.
The Highway Department, led by Superintendent Edward Hall, also handles the town's cemeteries and sewer plant. The grounds unit is overseen by Patrick Pettit.
Hutcheson estimates the cost of hiring a transfer station attendant at $31,618 a year at 32 hours a week, or $50,618 in all, figuring in the cost of benefits.
The town is coming up on an annual contract renewal with Casella. If the town opts to run its own transfer station, it would seek bids just to handle waste removal, including from Casella.
Casella owns the trash compactor in use at the site, as well as large containers that accept other materials. Its contract allows it to keep the value received for recycled materials.
Hutcheson's memo notes that the current contract with Casella provides no incentive for the company to reduce what's thrown out, since it is paid per bag for what goes into the compactor.
Now, residents must purchase a sticker for their vehicles that gives them access to the site, even if they only wish to dispose of recyclable materials, and also pay per bag for trash tossed out.
The Select Board is expected to take up the proposal when it meets in a Zoom session at 7 p.m. Monday.