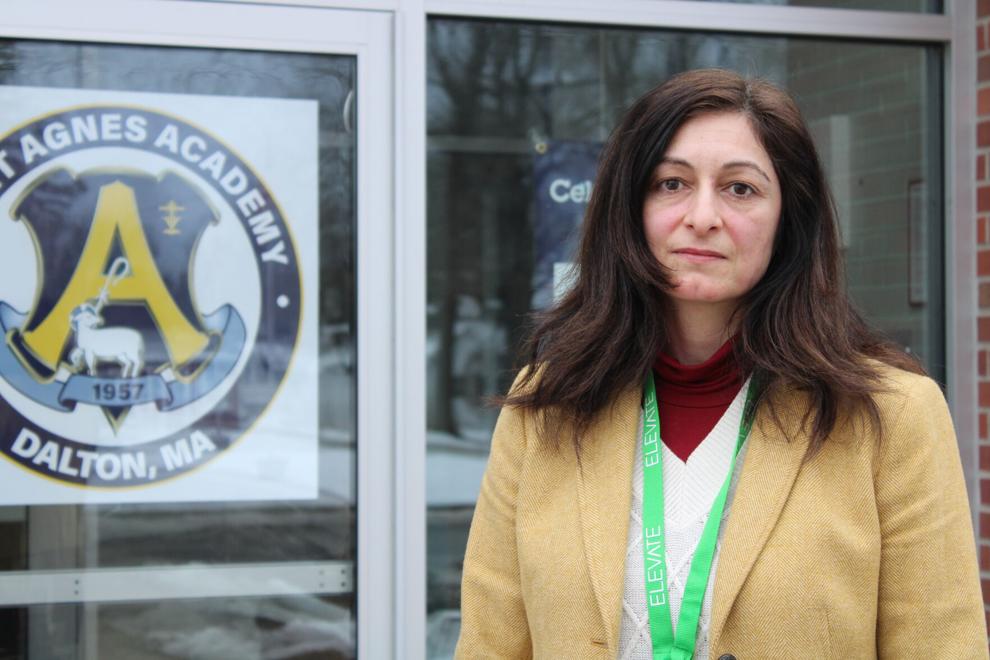 DALTON — A historic 7.8 magnitude earthquake in Turkey and Syria devastated the two countries on Monday, leaving a death toll of over 7,700 dead and thousands of buildings leveled in its wake.
In the aftermath, Fadia Makdisi had dozens of messages from her family in Syria — thankfully, all of them were to let her know they were OK. Her mother, aunts and uncles, nephews and nieces and six siblings all still live there. Depending on where they live, their homes sustained damage, but none of them had to evacuate.
Her family is more spread out than before the country's civil war. That conflict has gone on for over a decade, leading to the displacement of many Syrians.
There are very few Syrians with families all living in the same place as the war has gone on, Makdisi said.
"Wars are horrible," Makdisi said. "Even when they stop, they're still horrible. They make everything harder. An earthquake is a disaster for everyone, but especially if it was on top of a country that just got out of a war like that, the lack of resources — it just gets harder."
Makdisi said her family members have taken the earthquake in stride. Compared to other trials over the years, the quake is just the latest. When they felt their houses shaking in the night, some of them started packing reflexively. That was a habit they picked up during the war.
Infrastructure remains strained because of the conflict. Many structures were only just or never rebuilt. Electric supplies are insufficient to heat homes during a hard winter. For another catastrophe to hit the country is tragic, Makdisi said.
"It's so much struggle to start with, and you put an earthquake, a disaster on top of this — people have just had enough," Makdisi said.
Makdisi is the principal at St. Agnes Academy in Dalton. She has been in the Berkshires since 2004, and in the United States for nearly 25 years. She came to this country when her husband, who now works at Berkshire Medical Center, did his medical residency in Pennsylvania. Since then, they've raised three daughters together.
Makdisi received an outpouring of support from people in Dalton. Her friends in the Berkshires often ask how they can help. It's not a simple answer, Makdisi said. It's been hard to get supplies into the country since the war broke out, even though the need has been great.
"You would think with all of that energy and kindness and love and generosity, it would be easy to help people," Makdisi said. "It's not. And that's what's heartbreaking."
Makdisi said she hopes the response efforts for the disaster do not get mired in political disputes, and that the leaders of the world can set aside their agendas to come together for good. In spite of the tragedy, she said it was uplifting to see how many people want to help.
Makdisi considers the United States her home now, in part because she's raised her family here. Even still, when she had the opportunity two years ago to take her children to see that part of their heritage, she seized on it. It was the first time she had returned since 2010, staying away because of the war.
The experience showed the girls the country after it had sustained massive damage from the war. She recalls them taking a video of a street in her hometown where most of the buildings had been abandoned.
But that's not what she, or the girls, took home from the trip. It was spending time with the family. For Makdisi, it was getting to eat authentic Syrian food again. It was visiting places from her childhood. No matter what condition they were in, it was meaningful.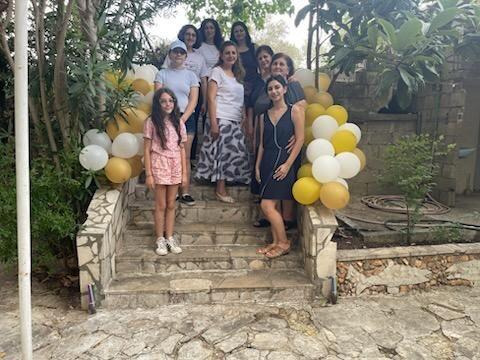 "It's like I'm whole now, in my girls' eyes," Makdisi said. "Seeing that part of me that they might not know if they don't go and see it there. … This is part of who they are. This is part of who I am. And things don't last forever. If you don't see the bad, you can't see the good."
Even as the nation struggles with the war and the recent earthquake, Makdisi has hope that one day Syria will be on the other side of its tough times.
"I think it will come back," Makdisi said. "Even with the earthquake. It's not the first one, it won't be the last, it's just the planet we live in. It's an absolutely gorgeous country — good people."
Good people, and tough, she said.
"Human beings are strong," Makdisi said. "Whether we use our faith or our family or our community, this is how we survive and get out of it. And then we build again."