PITTSFIELD — After almost 28 years as head of Berkshire County's largest employer, David E. Phelps announced Monday that he will retire from Berkshire Health Systems early in 2022.
Phelps, who has been the company's chief executive since January 1993, took over an organization that had been struggling financially and put it on a more even keel. He presided over Berkshire Medical Center's merger with Hillcrest Hospital, and he led the expansion into hospital facilities in Great Barrington and North Adams, as well as the opening of BMC's $30 million cancer center at its Hillcrest campus.
Phelps said he began speaking with the board of trustees about retiring three years ago "when the time was right."
But he said changes in the company's senior leadership team since then, and the adoption of a leadership succession plan, made him believe the right time to retire was now.
"Since we first had that discussion there's been a lot of turnover in the senior leadership team," said Phelps, who has been employed at BHS for 31 years. "We've recruited a lot of outstanding individuals over the last couple of years and that made me even more comfortable that the time was right.
"I turned 69 a couple of months ago and thought that it was a good time to hand it over to someone who would have a longer-term horizon than I could give the job," he said. "It's a very challenging time in health care, and a lot needs to be done by someone who can be here for the next five to seven years. When you get to be 69, you can't [make that type of commitment]."
Both Phelps and BHS spokesman Michael Leary declined to comment on the specifics of the succession plan. But Bart Raser, who chairs the company's 20-member board of trustees, said the board will be able to share more information about the appointment of Phelps' successor later this week.
"Ensuring an orderly transition has been incredibly important to Dave and board members alike," Raser said. "We are sincerely grateful to Dave for working with us to facilitate a smooth process for his departure."
Phelps said he plans to stay on briefly to help with the transition. The Pittsfield native also plans to remain in the city after retiring, and said he will "always be available" to assist the new leadership team.
"The goal is to have an orderly transition and not miss any gaps in leadership," Phelps said.
Berkshire Health Systems is the parent company of Berkshire Medical Center; Fairview Hospital in Great Barrington; Berkshire Faculty Services, which is a physician's organization; and Berkshire Orthopaedic Associates. It has some 3,900 employees and has been the county's largest employer for many years.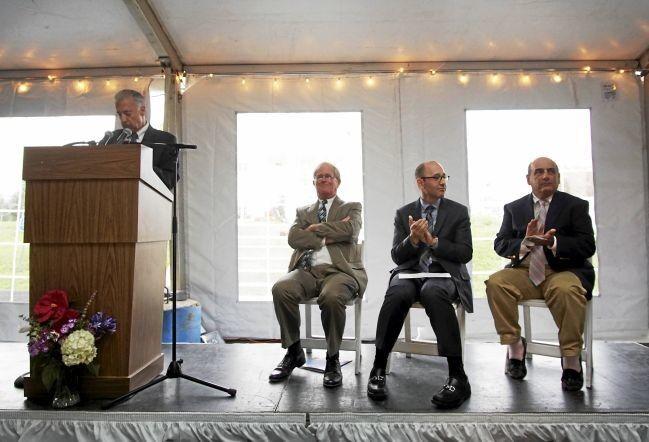 Phelps was serving as BHS executive vice president when he was named the organization's chief executive on Jan. 28, 1993. He replaced Keith Pryor, who left for a teaching job at Cornell University.
His long tenure heading BHS was marked by several accomplishments, which included the merger between Berkshire Medical Center and Hillcrest Hospital in June 1996, which helped heal a rift between the rival health care institutions.
He oversaw the creation of Berkshire Medical Center's $30 million state-of-the-art cancer center at what became the hospital's Hillcrest campus during 2013 and 2014, and established a BMC campus in North Adams after North Adams Regional Hospital went under in March 2014.
And most recently, he guided the organization through the COVID-19 pandemic, which tested the company's finances..
Phelps listed the establishment of the cancer center as his proudest accomplishment.
"People from around the state come to see what we've built here," he said.
Before joining BHS, Phelps spent several years in local politics, beginning in 1975 when he joined then Pittsfield Mayor Evan Dobelle's staff as an administrative assistant during his senior year at the University of Massachusetts Amherst.
After Dobelle was appointed U.S. chief of protocol during President Jimmy Carter's administration, Phelps joined Dobelle's staff in Washington in 1977. The following year, he was appointed chief administrative officer of the Democratic National Committee. In 1984, Phelps and Dobelle were named senior vice presidents of Bevill, Bresler & Schulman, a New York investment firm.
After returning to Pittsfield to raise his family, Phelps served as chairman of the city's Planning Board, and was considered to be a candidate for mayor in 1987 before dropping out of the race to enter into a new business venture with several former associates.
1Berkshire President and CEO Jonathan Butler referred to Phelps as a "pillar of the Berkshire economic ecosystem for three decades."
"He's been very heavily involved in the Berkshires beyond his role at Berkshire Health Systems," Butler said. "He played a huge role in every regional board or committee or task force that had a clear vision of moving the Berkshires forward.
"I think sustaining Berkshire Health Systems in the Berkshires so Berkshire County has its own health system has been significant," Butler said. "He's taken other health systems, like Fairview, Hillcrest and the North Adams [hospitals] as those systems have gone through challenges and has been able to preserve them. Instead of just closing them down he absorbed them into Berkshire Health Systems and that has been a huge service for the Berkshires and its residents."
A spokesman for the Massachusetts Nurses Association, which led a one-day strike of registered nurses against Berkshire Medical Center in 2017 and then weathered a subsequent brief lockout, said the union hopes the next leader will keep the interests of frontline workers in mind.
"The last two years have shown us how important it is to have leadership that truly listens to its nurses while putting patient safety first," said Joe Markman, a MNA spokesman. "BMC nurses hope BHS keeps front and center the experiences of its frontline healthcare workers when picking its new president."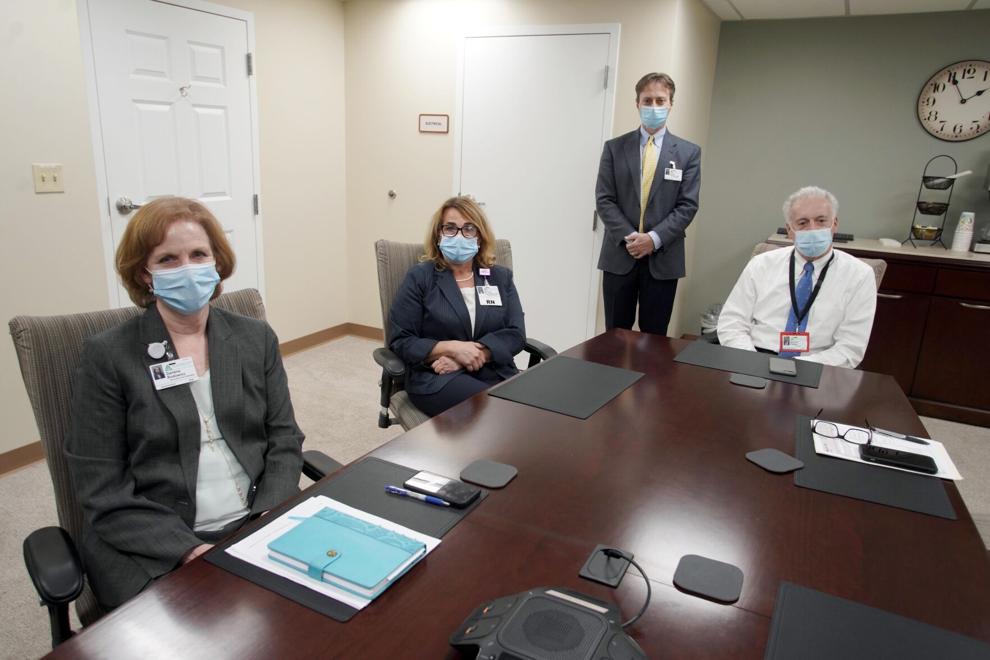 The union is entering into contract talks with BHS for a new contract; the three-year pact that lapsed in September has been extended in the meantime.
U.S. Rep. Richard E. Neal, D-Springfield, praised Phelps' "level hand" through a rocky time.
"Berkshire Health Systems has had a terrific leader for over 30 years with David Phelps," Neal said in a statement to The Eagle, in response to a request for comment. "A level hand through this pandemic and a staunch advocate for Berkshire County's unique health care needs, David has never wavered in his commitment to the community he serves."