PITTSFIELD — Water is back on in a section of Pittsfield after a water main break on Saturday night shut down service for dozens of houses and businesses.
Water service was finally restored to a stretch of Dalton Avenue late Sunday morning after the Pittsfield Water Department first responded around 6 p.m. on Saturday to 158 Benedict Road after several homeowners reported low water pressure.
"When I came out you could see water coming up out of the ground," said Benedict Road resident Richard Powers.
While it was obvious where the break occurred in the 8-inch cast iron pipe, Pittsfield Water Department Superintendent Jason Murphy said his crew needed 12 hours to determine that 12 valves had to be turned off to stop the flow of water. Once the leak was under control by 6 a.m. on Sunday, repairs could begin.
"It was a linear break and we had to replace five feet of pipe," Murphy told The Eagle from the scene.
By 10 a.m. Sunday, the city workers were back-filling the trench they had dug to reach the break and the 12 valves were being turned back on.
Murphy said home and business owners should let the cold water tap run until the water clears. He added that fire hydrants in the area were being flushed to further clear the lines of any roiled water.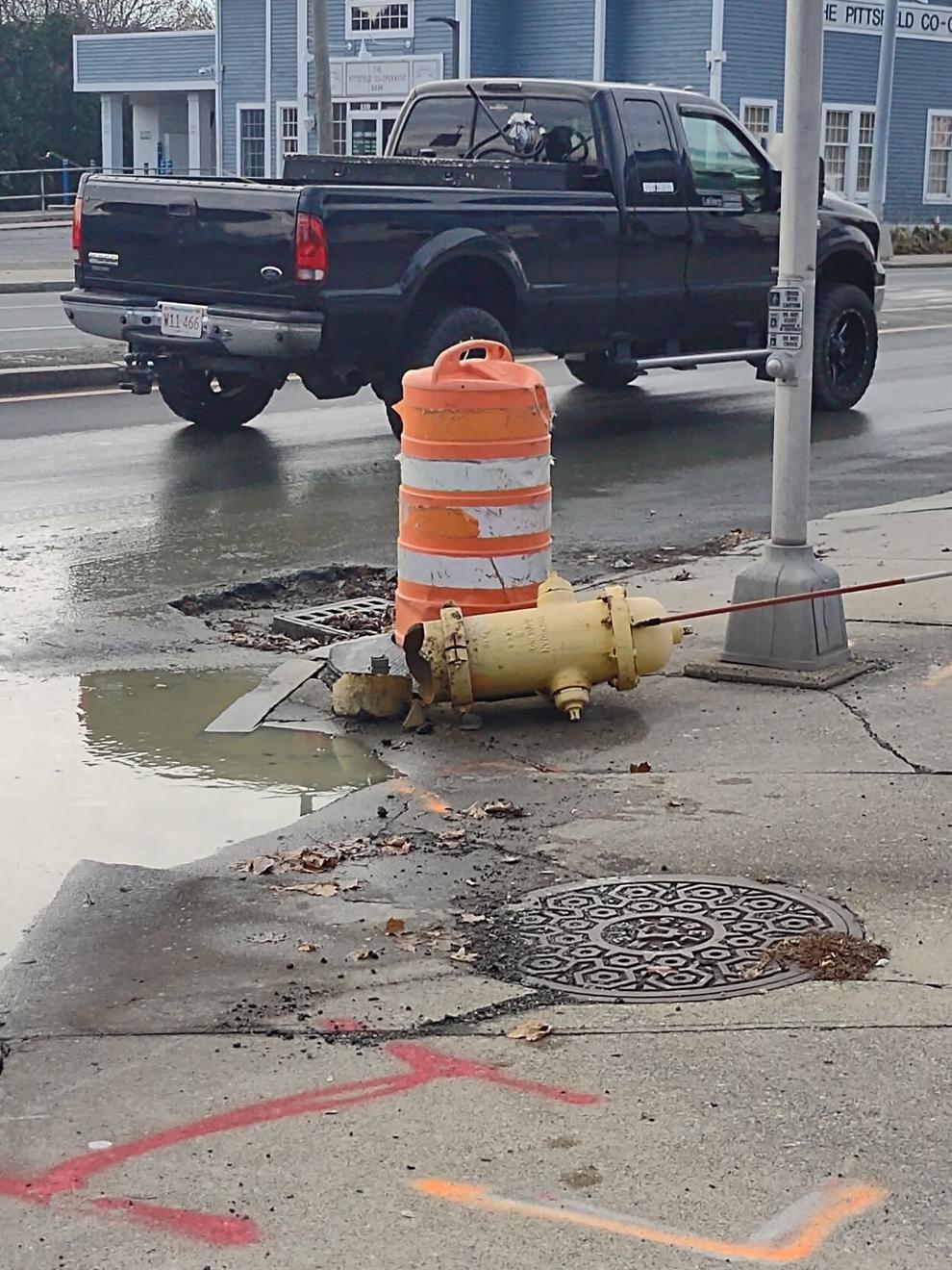 Meanwhile, the fire hydrant in front of the Mobil gas station at the corner of Benedict Road and Dalton Avenue apparently had been knocked over by a motor vehicle. However, Pittsfield police has no record on it's log of a driver plowing into the hydrant.
It is unclear when the hydrant was busted off the water main and whether the hydrant issue is related to the water main break.