PITTSFIELD — They're a little beaten up, but they're still standing. At least, many of them.
After the weekend storm that dumped up to 8 inches of snow in Pittsfield, many of the 3-foot-high poles lining North Street were struck or run over — and some dislodged entirely.
The flexible, white poles, which are marked with silver reflective tape, were placed during the summer to delineate the bike lane where it intersects a crosswalk.
An Eagle reporter and photographer found a few Tuesday that had been cracked or partially buried by snow plowed up against them. Some were clustered together on the sidewalk. Many looked as if they had been scraped by passing vehicles or possibly a snowplow during the storm.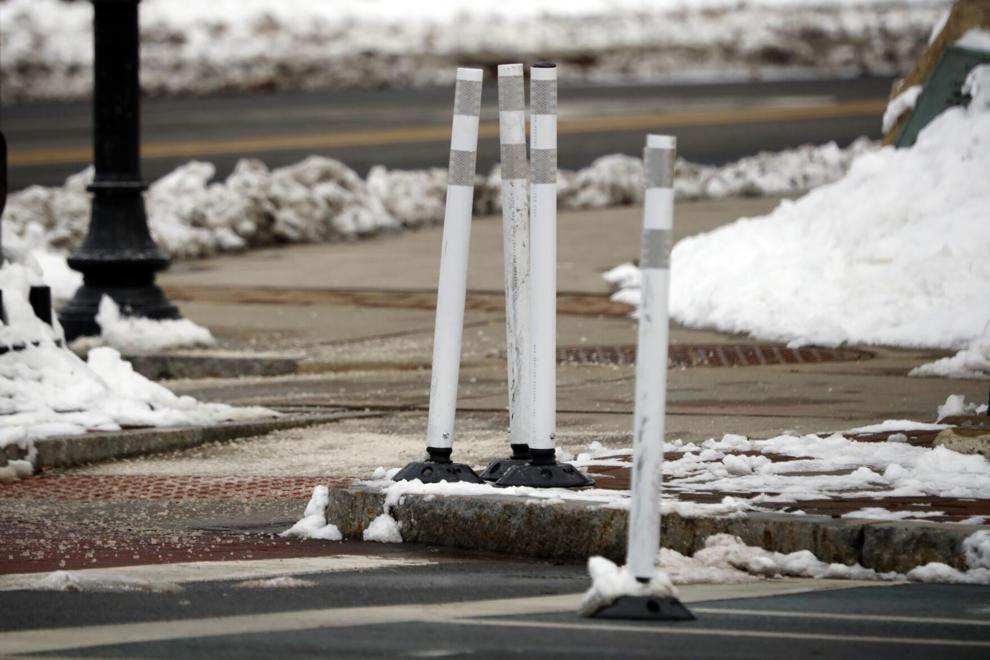 "We did knock down a few, but they did no damage to our vehicles," said Ricardo Morales, Pittsfield's Department of Public Utilities commissioner. "The poles are flexible and meant to be driven over."
He noted that the city used pickup trucks, rather than large dump trucks, to clear snow around the crosswalk bump-outs to better managing the plowing. And, he said, they are placed in such a way that drivers shouldn't be hitting them in the first place.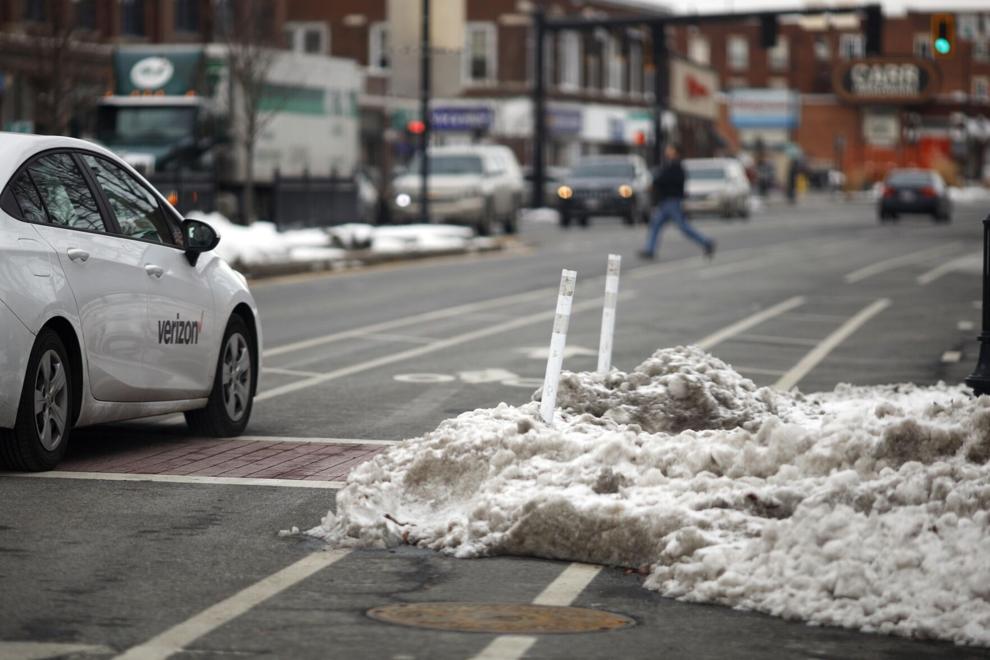 Bike lanes appeared on North Street in October 2020, as the first step in the city's attempt to calm traffic and improve bikeability. The lanes were funded through a $238,826 grant from the state's Shared Streets and Spaces program.
The pilot program reduced North Street vehicle traffic to one lane between Park Square and Fenn Street to make way for the new bike lanes and repositioned parking spots. The lanes were reconfigured after residents voiced concerns over space within the lane for emergency vehicles and the traffic flow.
For plow drivers, and motorists, it's a matter of getting used to the new-look North Street.
"We're using this winter, these snow events, as a learning curve," Morales said. "We've never had such a robust bicycle infrastructure before."