PITTSFIELD — A city man charged with murder allegedly admitted that he shot Lemond Grady, telling police that Grady previously had "attacked him," according to court documents.
Edward Jennings, 34, was arraigned in Central Berkshire District Court on Wednesday on a charge of murder and related firearms offenses. He pleaded not guilty and was ordered held without bail.
Police responding to a ShotSpotter activation and 911 calls at 6:18 p.m. Tuesday were on their way to Family Dollar, at 631 North St., when dispatchers alerted them that a man authorities identified as Grady, 39, of Pittsfield, had been shot, Pittsfield Police Lt. Michael Maddalena said in a brief probable cause report on file at the court.
According to the report, two shell casings were found "on or near" the sidewalk off the northeast corner of Family Dollar.
Grady died of his injuries at nearby Berkshire Medical Center, Maddalena said. Witnesses told police the suspected shooter was a white man wearing a white shirt and black sweats, and that he ran east on Orchard Street.
According to the report, authorities found Jennings, who matched the description given by witnesses, near First and Orchard streets. While officers tried to take Jennings into custody, Jennings allegedly said "It's in my front pocket."
The report states that a gun was visible in Jennings' pocket when Jennings "became resistant" to officers who were trying to detain him. Police took Jennings into custody, and Berkshire District Attorney Andrea Harrington said a handgun was recovered from him.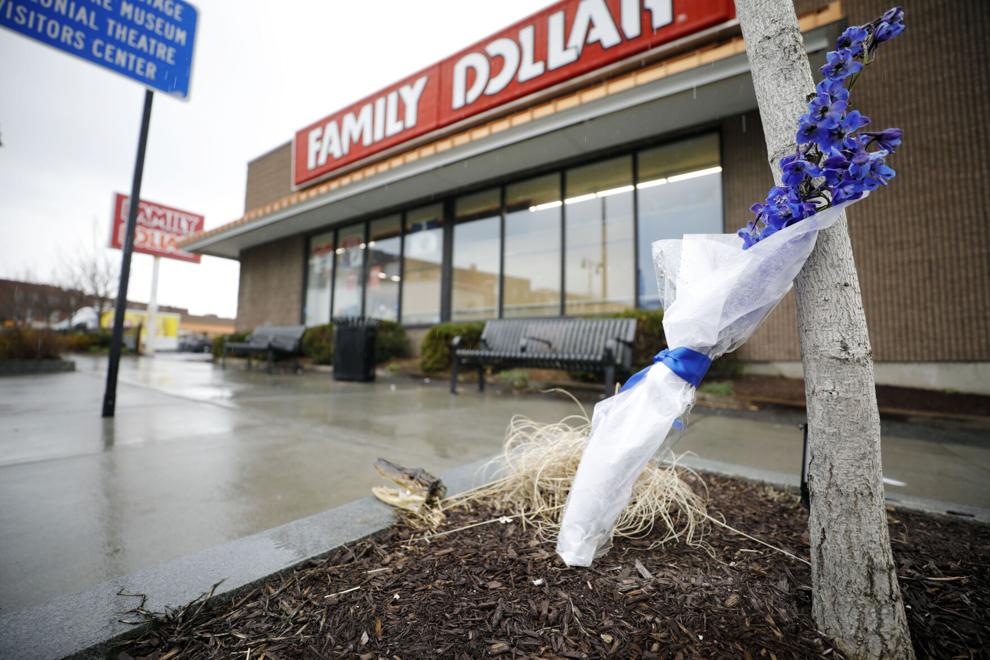 According to the report, after police advised Jennings of his right to remain silent, he allegedly admitted to shooting Grady. Police said Jennings also made "reference to a previous incident in which Mr. Grady had attacked him."
After the hearing, Harrington declined to elaborate on the relationship between Jennings and Grady, other than to confirm that the men were known to each other.
"These are facts that will definitely be coming out in the course of the investigation and the court process. I don't want to jeopardize Mr. Jennings' right to a fair trial by talking about that in the press," said Harrington, who offered condolences to Grady's family.
Earlier, Harrington had told Judge Paul Smyth that Jennings has two open cases.
The Berkshire Eagle had requested permission from Smyth to photograph Jennings, but Smyth ruled in favor of Jennings' defense lawyer, Adam Narris, who argued that having his client's picture in the newspaper would "taint any subsequent identification" by witnesses of the shooting. Narris declined to comment after the hearing.
In addition to murder, Jennings was charged with discharging a firearm within 500 feet of a building, carrying a firearm without a license and resisting arrest.
Jennings is due back in court June 14.