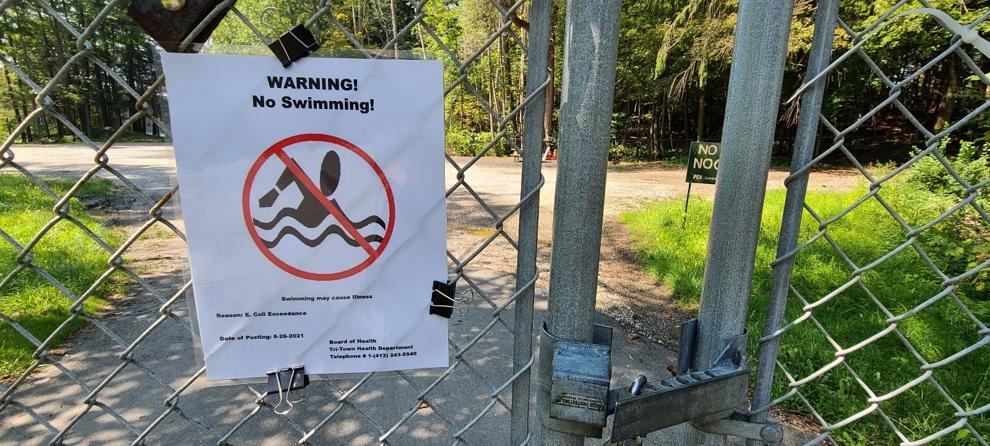 Lee and Lenox residents seeking local lakeshore relief from the heat and humidity will have to look out of town until further notice.
The Lee Sandy Beach and Lenox Town Beach were closed Thursday, by order of the Tri-Town Health Department, according to James Wilusz, executive director of the regional health agency.
Weekly E. coli samples at the two beaches came back as exceeding state regulations, Wilusz told The Eagle. "Our initial assessment leads us to believe that the previous heavy rains are the biggest contributor here."
He also pointed out that higher levels of the bacteria typically are seen in late summer, "but the rain has not done us any favors."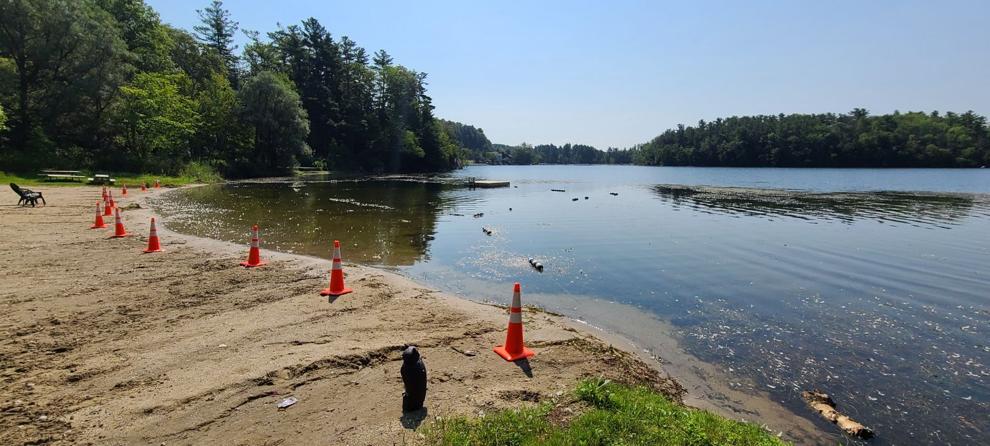 Tri-Town Health planned to resample the two lakes Thursday, with results expected Friday morning, he said.
Escherichia coli — it's abbreviated as E. coli — are bacteria found in the environment, foods and intestines of people and animals, according to the Centers for Disease Control and Prevention. E. coli are a large and diverse group of bacteria.
Although most strains are harmless, others can make you sick. Some kinds of E. coli can cause diarrhea, while others cause urinary tract infections, respiratory illness, pneumonia and other illnesses.
The state sanitary code requires cities and towns to test public and semipublic beaches weekly for E. coli during the swimming season.
In an earlier Eagle report about lake water testing, public health officials said they will shut public and semipublic beaches when water tests find more than 235 colony-forming units, or CFUs, of E. coli per 100 milliliters of water.
Wilusz reported that the Lee and Lenox beach tests this week showed levels exceeding 235 units.
The Richmond Shores Civic Association closed its beach to swimming briefly July 16, because of high E. coli counts. That action also followed some of the season's heaviest rainfalls.
In late June, after torrential downpours, the beach at Lake Mansfield in Great Barrington was closed to swimmers for the same reason.