PITTSFIELD — Construction crews on Elm Street are widening sidewalks along the road and raising the bike lane as part of a plan to slow traffic through the area.
The width of the travel lane will stay the same, but the project essentially eliminates a wide shoulder that many drivers were using to pass vehicles that were turning left, onto Deming.
The changes to the street have increased wait times at Elm's intersections with Deming and East, disrupting what many drivers use as a shortcut to South Street via Deming.
Ricardo Morales, the city's commissioner of public services and utilities, said slowing cars along the street is part of the city's plan for making that road and the area around Pittsfield High School — it's located a few blocks away — safer. He said that, so far at peak travel times around 2 to 3 p.m., queues for drivers turning onto Deming from Elm, or drivers turning onto East from Elm, have gone to the Modern Automotive Repair and Service store near Commonwealth Avenue, but no further.
"That's precisely when we need these outer streets around Pittsfield High School safer," Morales said. "If that means slowing vehicles down to make safer streets for pedestrians, that's what we're going to do."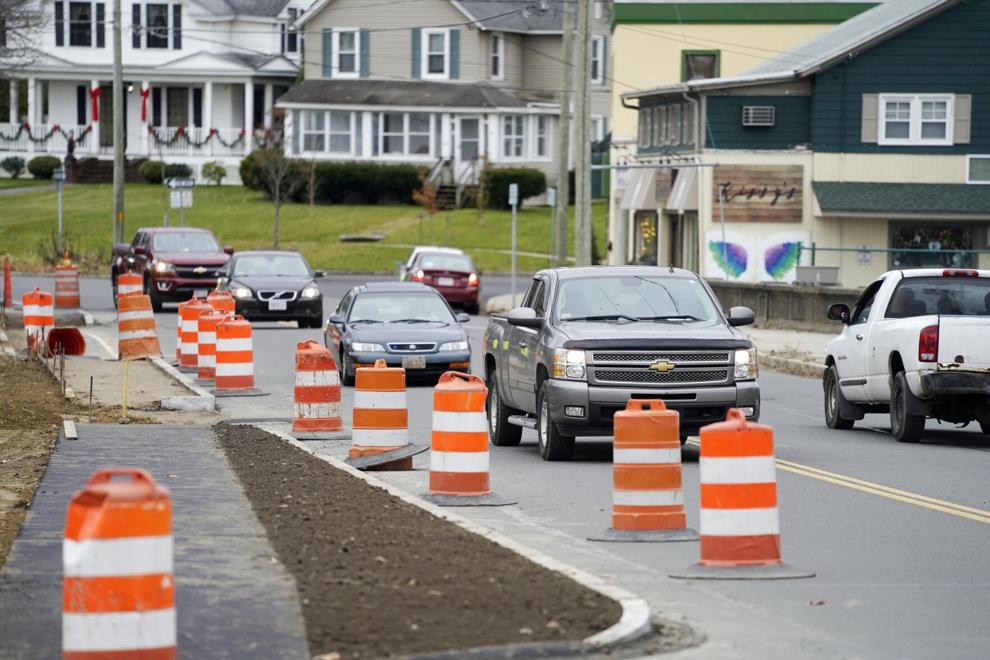 Morales said the city was most concerned about how drivers were passing cars waiting to make the turn onto Deming. He cited an increasing number of crashes or near-crashes at the intersection as the impetus for the $25,000 project that is part of the state's Complete Streets Program.
In January, the intersection was the site of a one-car rollover. There were no life-threatening injuries reported.
"While it's legal in Massachusetts to pass on the right, you have to do it safely," Morales said. "What we're noticing is that if you leave it to drivers, if they can do it at high speeds, they'll do it at high speeds — and that does not equate to safe."
Morales said he expects construction along the street to be finished next week. With winter quickly approaching, the Elm Street project likely caps the construction season in Pittsfield.
Morales said that even with a month's worth of heavy rain delaying progress this summer, the department was able to complete work on all but five streets scheduled for attention this year. He said that Woodbine Avenue, Monroe Street, Terrace Avenue, Chestnut Street and Martin Street will be at the top of the city's list for work "as soon as weather permits in 2022."