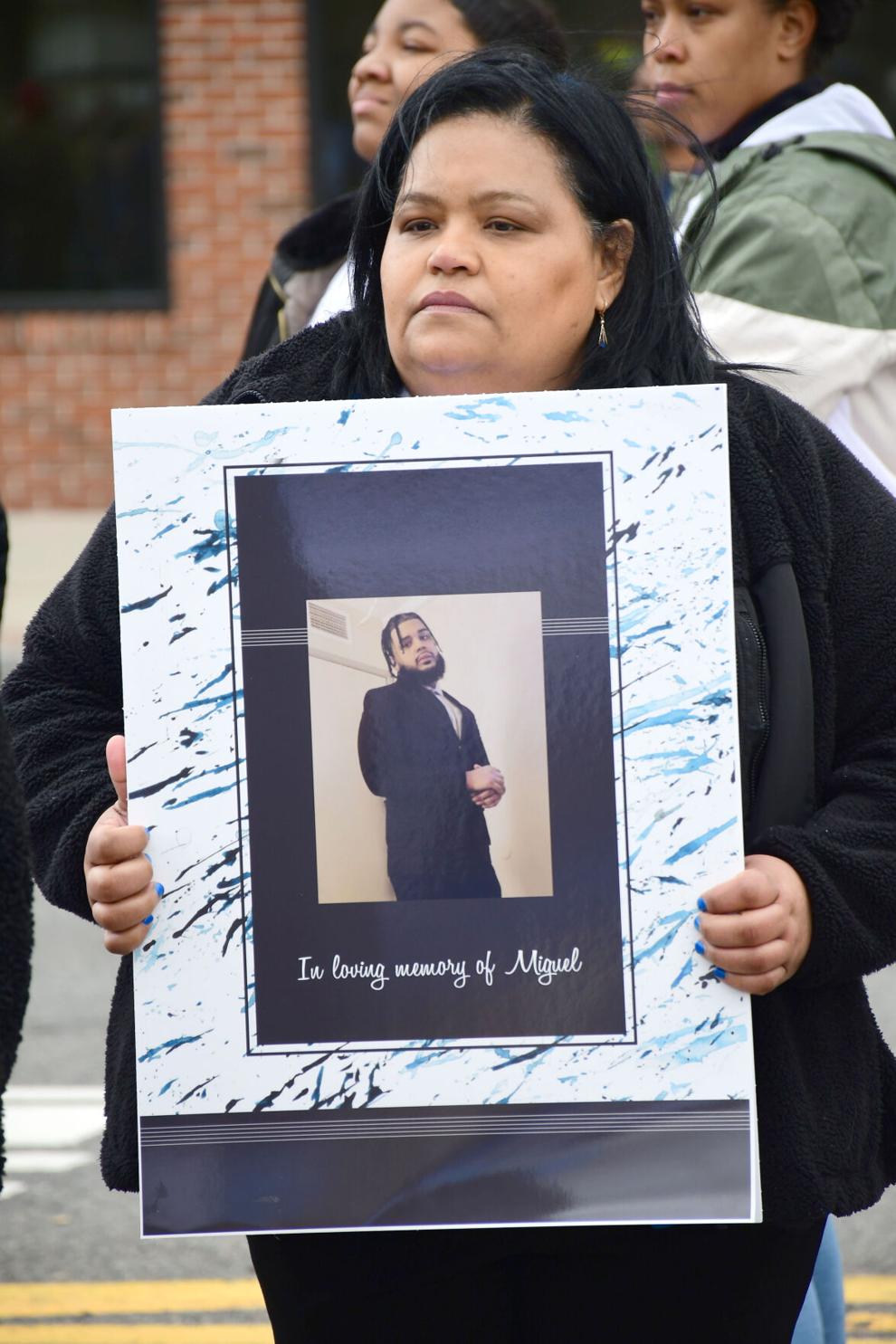 This story has been updated to correct a description of Miguel Estrella's behavior at the time he was shot by Pittsfield police.
PITTSFIELD — Chanting "Justice for Miguel" and "We need change," well over 100 people rallied in support of Miguel Estrella, who was shot and killed by city police late last month.
The gathering late Sunday afternoon led by Estrella's family marched from Persip Park on North Street to City Hall and the police headquarters, before ending up at Park Square. There, several speakers lead by Elina Estrella, Miguel's sister, spoke to the crowd chilled by a stiff breeze and snow showers.
"It makes me happy to see he touched so many people ... words can't describe how appreciative we are of you," she said. "Today we honor the life of a brother and a son."
On the night of March 25, city police shot and killed Miguel Estrella, 22, as he reportedly "advanced" toward officers with a knife.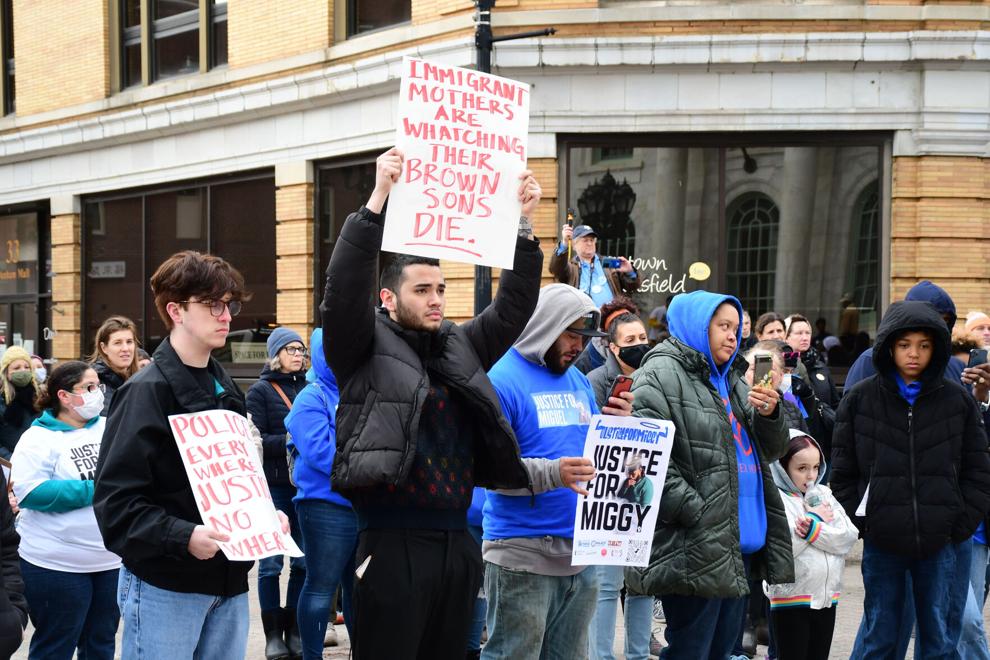 Estrella's family is calling on the department to release the names of the two officers.
Authorities say Estrella, who was in obvious distress and had been cutting himself, advanced on police. People at the scene of the shooting, 279 Onota St., have questioned that account. The family says Estrella was suffering from mental health issues which are too often dealt with force, according to Barbara Atim Okeny, a licensed medical clinician from Lynn who spoke during the Park Square rally.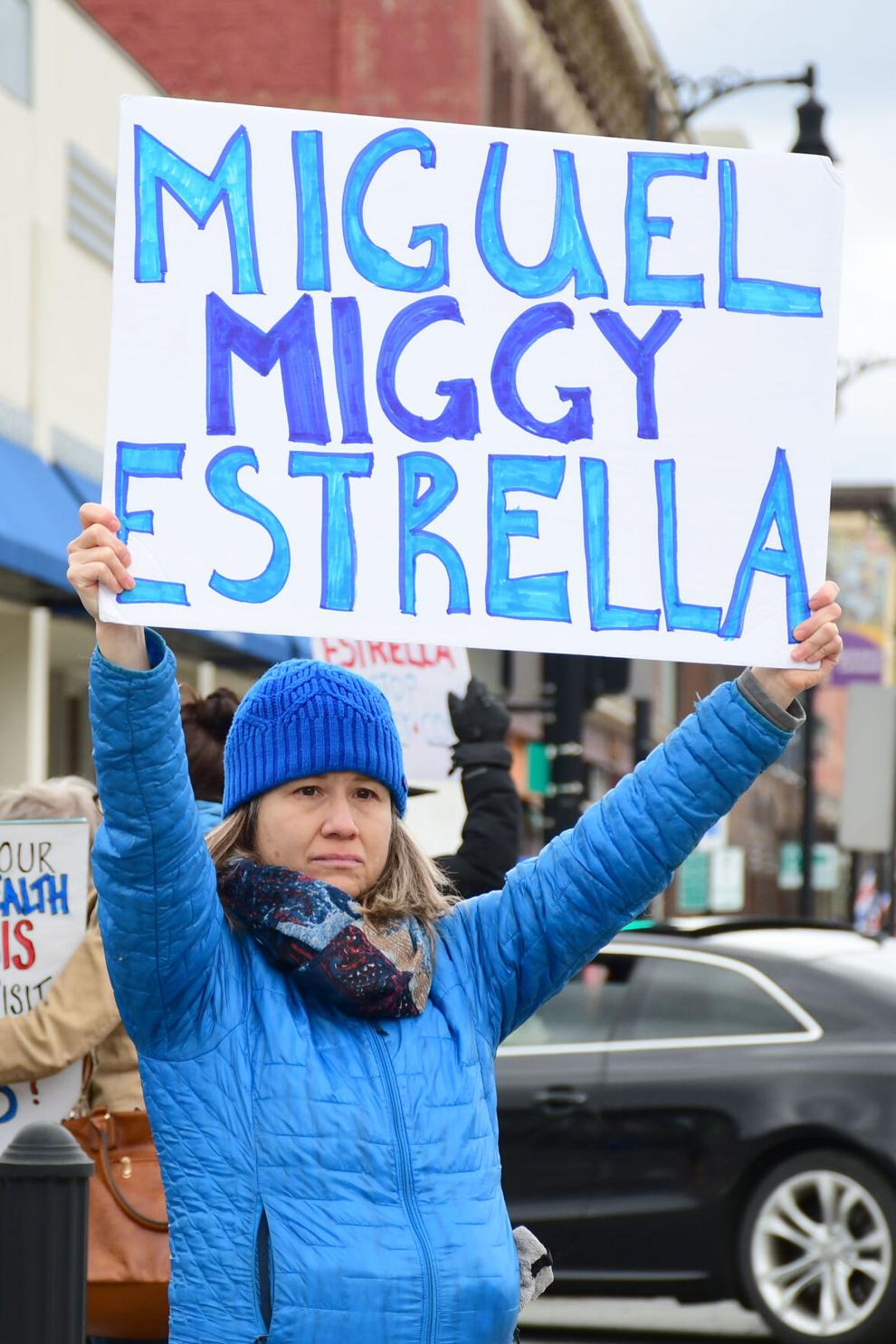 "The mental health of [people of color] is often criminalized ... and police only perpetuate the trauma," she said. "There is nothing routine about violence in mental health."
Police use of deadly force is being investigated by the Berkshire District Attorney's Office and the Berkshire State Police Detective Unit. District Attorney Andrea Harrington vowed her office would conduct a "very through investigation." She promised to make the results of the probe public as well as details of the report such as witness interviews and videos.
Stephanie Wright, racial justice coordinator for Bridge based in Great Barrington, said Estrella's death is a heavy burden for the family.
"It is hard to look at Miguel's mother grieving. The pain is too much for the family to bear," she said. "We all wanted Miguel to live; he needed to live."
Anaelisa Jacobsen of Manos Unidas has a heavy heart in losing Estrella.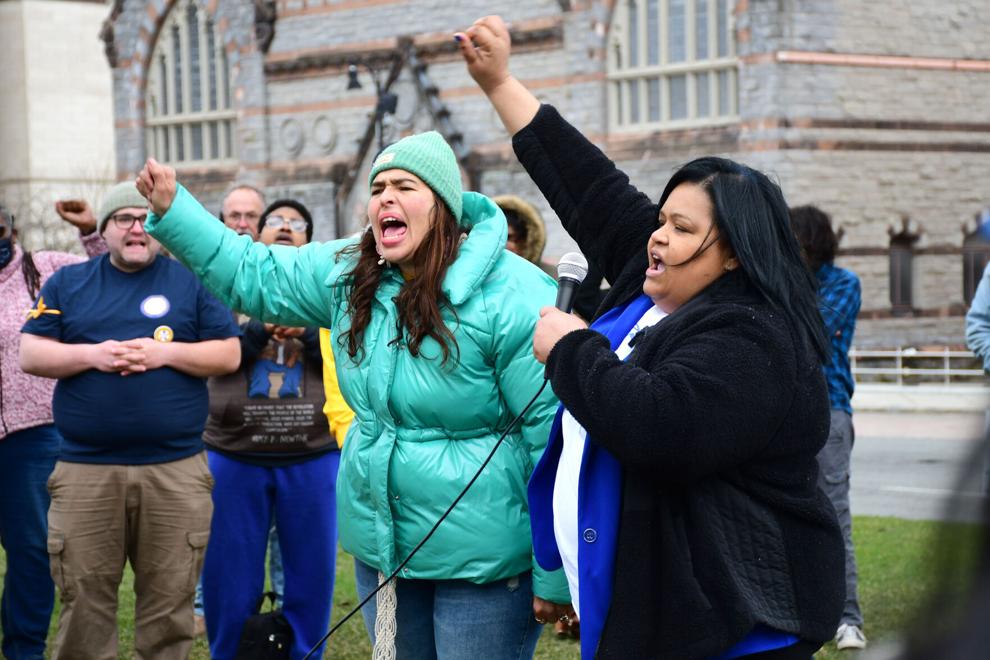 "I've personally known him since he was a child," she said. "With a warm and huge heart he has touched us ... we will never forget [him]."
Miguel Estrella was very active in the community as he was a longtime member of Central Berkshire Habitat for Humanity. He learned how to build houses and wanted to become an electrician, according to Habitat volunteer and friend, Dubois Thomas.
"He learned the basics of construction. Miguel understood his success could be success for the community," said Thomas.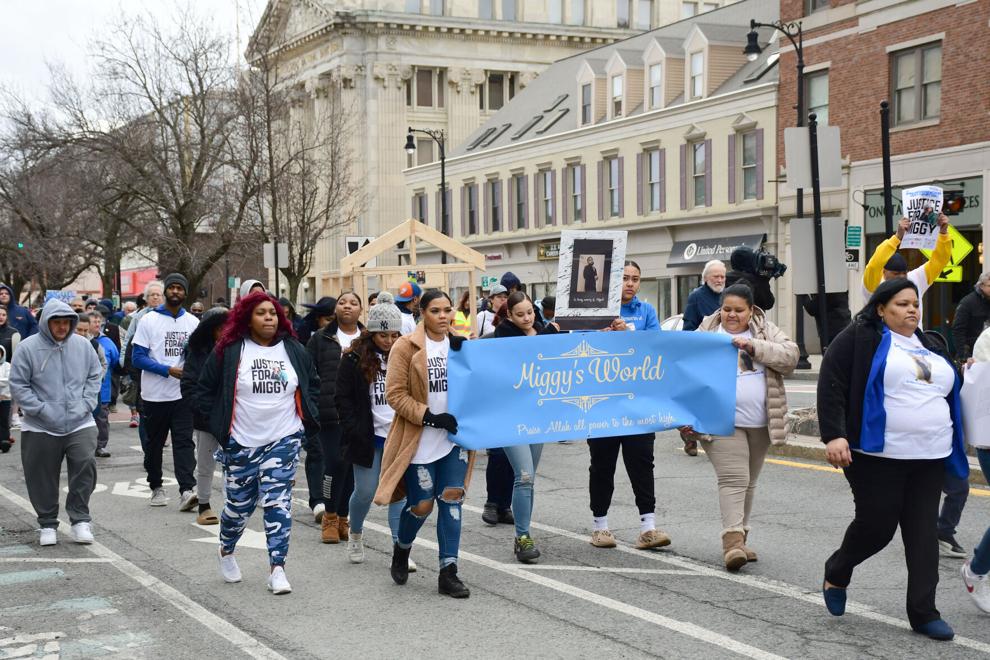 MENTAL HEALTH SUPPORT
Organizers say they want Mayor Linda Tyer to shift some funding in the coming fiscal year from policing to a variety of human services to enhance "mental health support, youth jobs and mentorship programs, community-based violence prevention, affordable housing, and economic justice programs like a universal basic income for low-income residents."
Rally organizers are also asking the city to create a crisis unit separate from the police department that would be staffed around the clock and respond to people in crisis.