WASHINGTON — Soon after Russia invaded Ukraine in late February, Yana Nepliuieva and Ruslan Nepliuiev left their home in Dnipro, Ukraine, with three of their children and Yana's mother.
Each carried a bag with their most important items and documents. Their end destination: the Berkshires.
"It was a difficult decision leaving everything behind," Yana said, speaking through her niece, Karyna Politis, who translated for her.
The couple and their kids — Arianna, 8, Siuzanna, 11, and Nazar, 14 — and Yana's mother, Valentyna Kysla, drove for several days through traffic in a propane-powered car that Ruslan welded together from parts. There were no seats in the back of the car, just an open floor.
They put a sign on the window that said "kids" in Russian, to avoid being shot at, Karyna said. They worried that when they got to the border, Ruslan would not be allowed to leave Ukraine and would be required to serve in the military. But he was allowed out because he had so many children, the family said.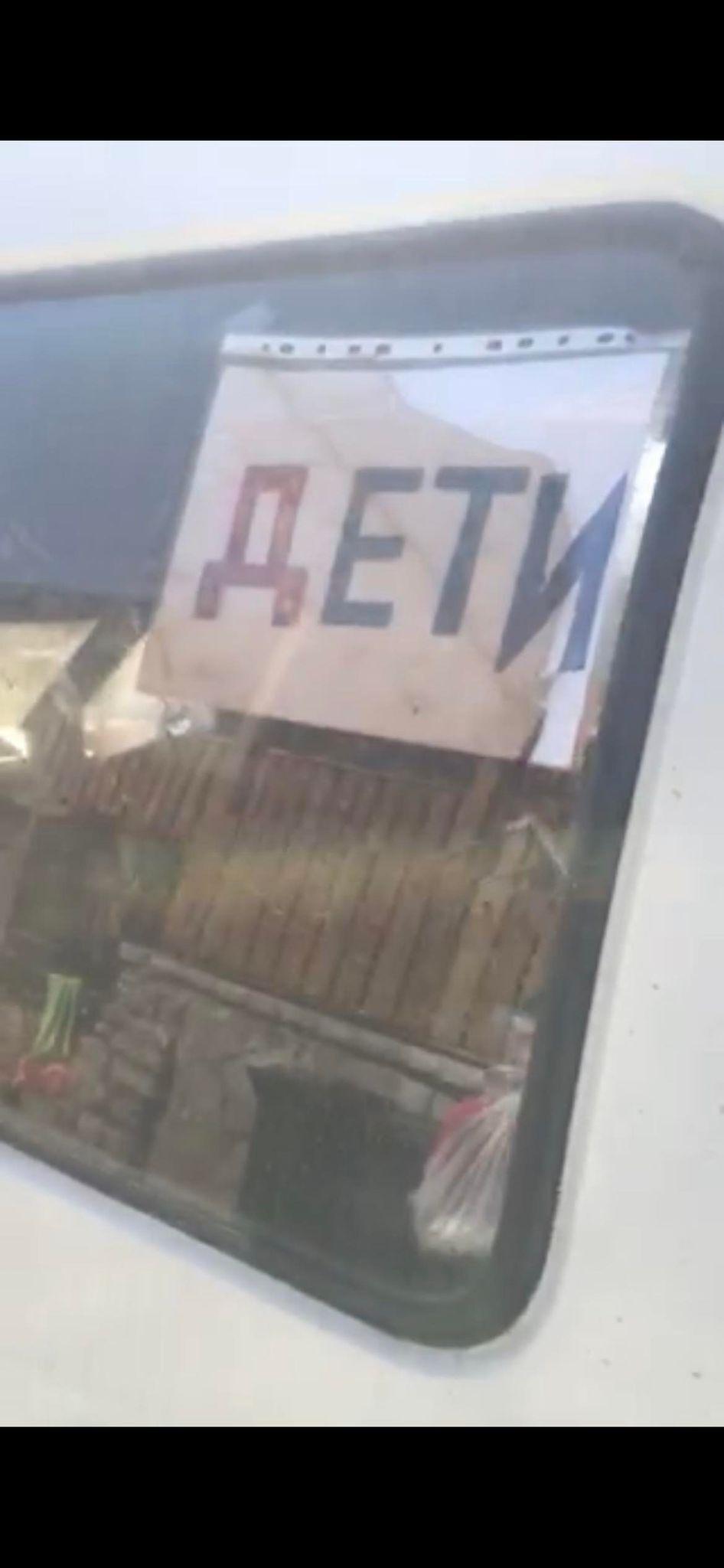 When they crossed the border into Hungary, they had not eaten in days. Strangers gave them food, Yana said, tearing up.
Arduous journey
That was the beginning of an arduous journey to the United States, which they said required thousand of dollars in travel expenses, multiple tries at crossing the U.S. border, and a lot of frustrating bureaucracy.
But by mid-May, the family of six arrived in the Berkshires and are now living on a quiet street in the town of Washington with their extended family at the home of Viktor and Viktoriya Tymchuk, Yana's brother-in-law and sister. The Tymchuks, Karyna's parents, came to the United States in 2005, first living in West Springfield before moving to Connecticut and eventually, Washington.
With relatives in the U.S., the Ukrainian family decided to to come live with them, they explained on a recent afternoon in the Tymchuk's living room. The U.S. will welcome 100,000 Ukrainians to the United States, President Joe Biden said in March. The details though, proved to be complicated for Yana and Ruslan's family.
"We hear on the news Biden says we'll accept 100,000 Ukrainians, we'll welcome them. And the steps and the bureaucracy to get there is insurmountable for most people," said Nancy Quevillon, Karyna's mother-in-law, who lives in North Adams and was key in organizing the logistics of the Ukrainian family's trip.
"I've already gone through that immigration process from Canada. Without the help and a sponsor, none of this could have happened. None. This is one family and and there's five million others."
Of the 6 million people that the United Nations estimates have left the country, this is one family's story.
After crossing the Hungarian border in late February, the family found shelter at a horse farm, Karyna said.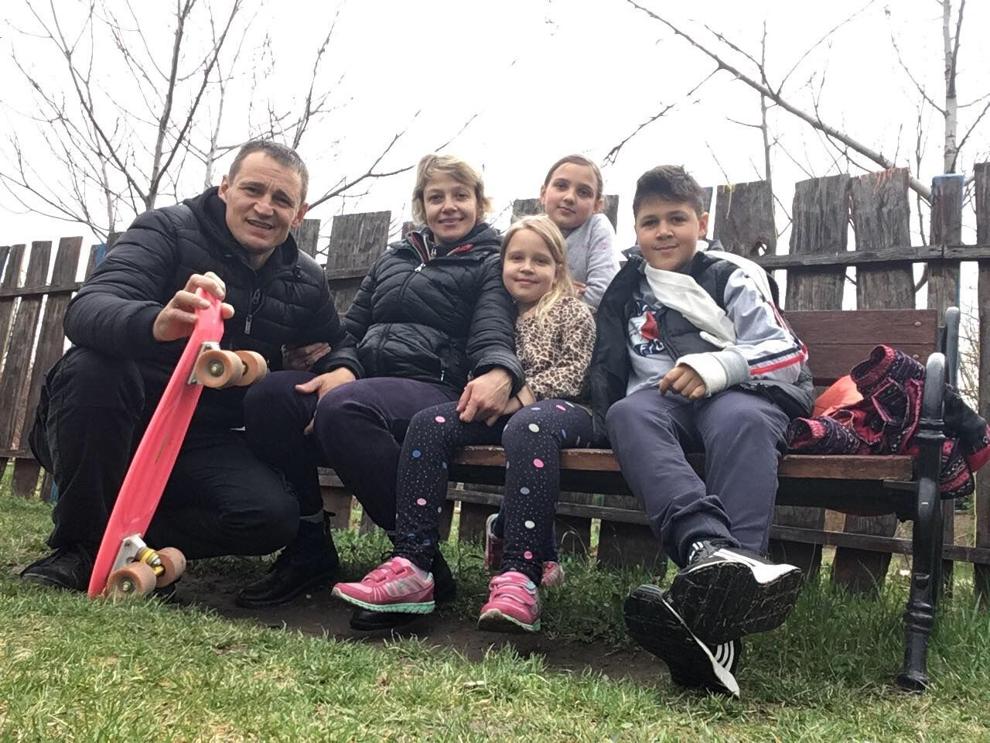 Initially, the family thought it would come to the U.S. through Canada. Quevillon is from Canada and has family there, but Karyna said she never heard back after filling out her family's Canadian paperwork.
Thousands of Ukrainians showed up to the U.S.-Mexico border and were able to cross into the U.S. and stay temporarily for humanitarian reasons, NPR reported in mid-April. It was easy and quick for Ukrainians to get approved online for a Mexican Tourist Card, Karyna said. The Biden administration said that with the start of a new program for Ukrainians to come to the U.S, in late April they would not be allowed to cross the southern border without a visa or authorization to travel through the new program.
The family said their tickets were after the deadline, so they went online in search of flights.
"There was a surge of people from Europe trying to get to Mexico," Quevillon said. "I have never ever, ever seen anything in my life that was like that. It was an auction for airplane tickets. And so the price just went up before your eyes."
They struggled to get new tickets, but eventually got them through a travel agent. The cost: about $27,000, according to Quevillon.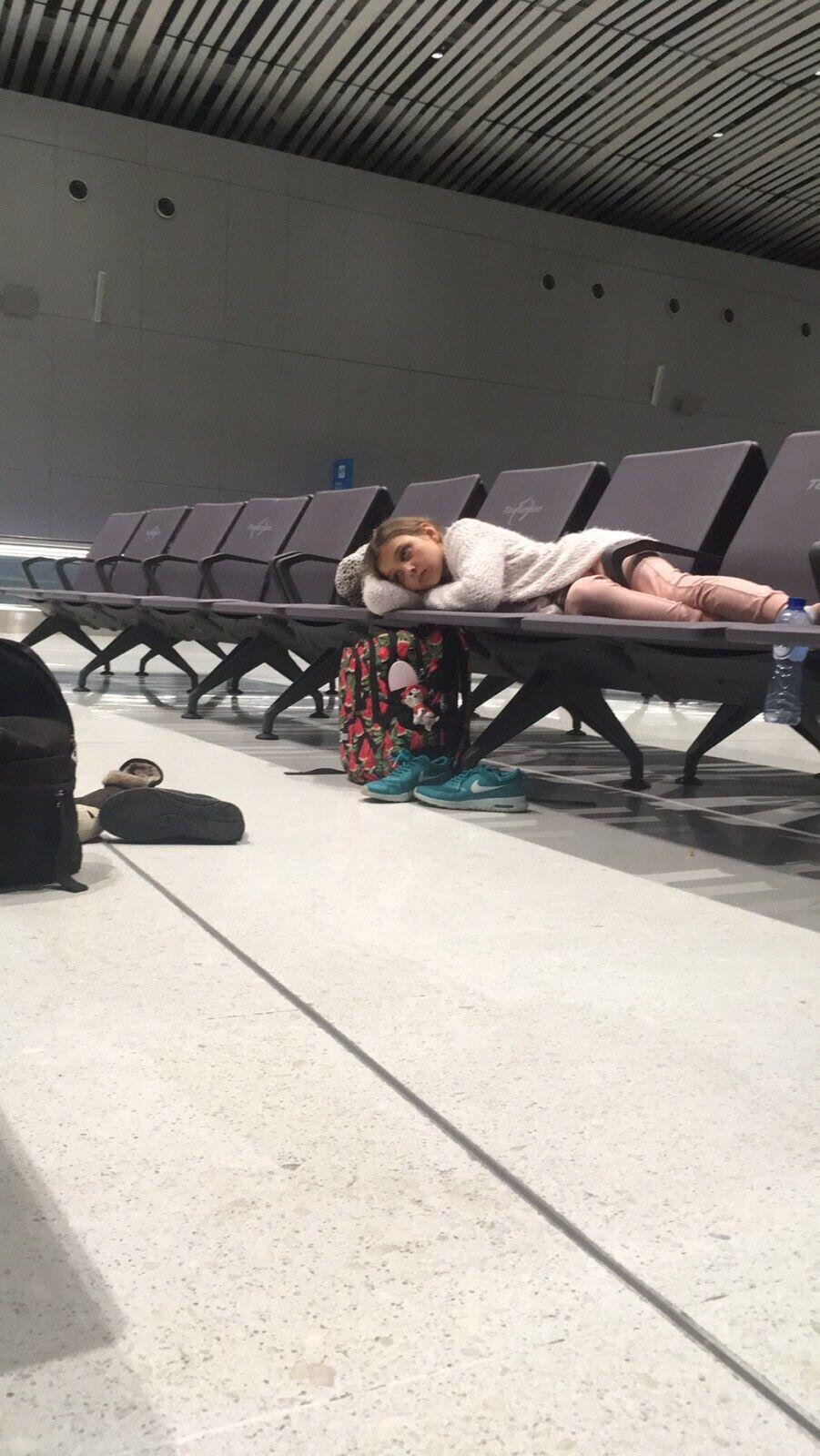 On their way at a layover, a worker in an airport in Panama City helped them get an international SIM card, which made it possible for the family to stay in touch with their relatives in the U.S. when they did not have access to Wi-Fi, Karyna said. She and her husband, Owen Politis, Quevillon's son, traveled to Mexico, where they met their family in the Cancun airport and then together flew to Monterrey, Mexico, closer to the U.S. border.
There, they got in a cab. "But where are they going?" Quevillon asked. "Which border (crossing) are they actually going to?"
Quevillon, meanwhile, was not far away. She had flown to San Antonio, Texas, and drove a rented minivan to Laredo, Texas, as close as she could get to the border. "I could see the sign, welcome to Mexico," she said.
At a gas station, she met a local person who was able to talk to the taxi driver on the phone and direct him to a border crossing in Nuevo Laredo, Mexico, she said.
So on April 24, the family fleeing Ukraine, plus Karyna and Owen, walked toward the border crossing where they planned to ask for parole, or temporary stay in the country that can be given to non-citizens "for urgent humanitarian reasons or significant public benefit," according to the U.S. Department of Homeland Security's website.
"My grandma barely made it," Karyna said. "She was like crying, walking ... her feet were swollen ... They really felt like they were going to explode," she said. Later, she took her to the doctor in Mexico where she got medication to help her legs.
Authorities at the border told them they couldn't be processed there and the border was closed, Karyna said.
"Everyone was crying because they like kind of understood by her body language that she was saying no," Karyna said.
With nowhere to go, Owen called Quevillon, who drove across the border and, in the middle of the street in Mexico, met her extended in-laws for the first time in-person.
Quevillon drove them to the border crossing for cars. "We're not taking no for an answer," she said. There, authorities took their passports and said they would talk to the supervisor, but they were still told no. "It was devastating," Karyna said.
"At this point, I've depleted all my all my savings, all the credit cards are tapped," Quevillon said. "I have my mom's credit card still with me. And so I just put hotel in Google Maps and we went to the first hotel that there was."
At the hotel, the family was crying. They thought it was the end of their attempt to come to the U.S., Yana said. "Nobody has money anymore," Karyna said. "They don't have anywhere to go back to it. So we were all just kind of stuck there."
Quevillon booked them an Airbnb where they stayed for several weeks, and she flew home to go back to work as a chiropractor.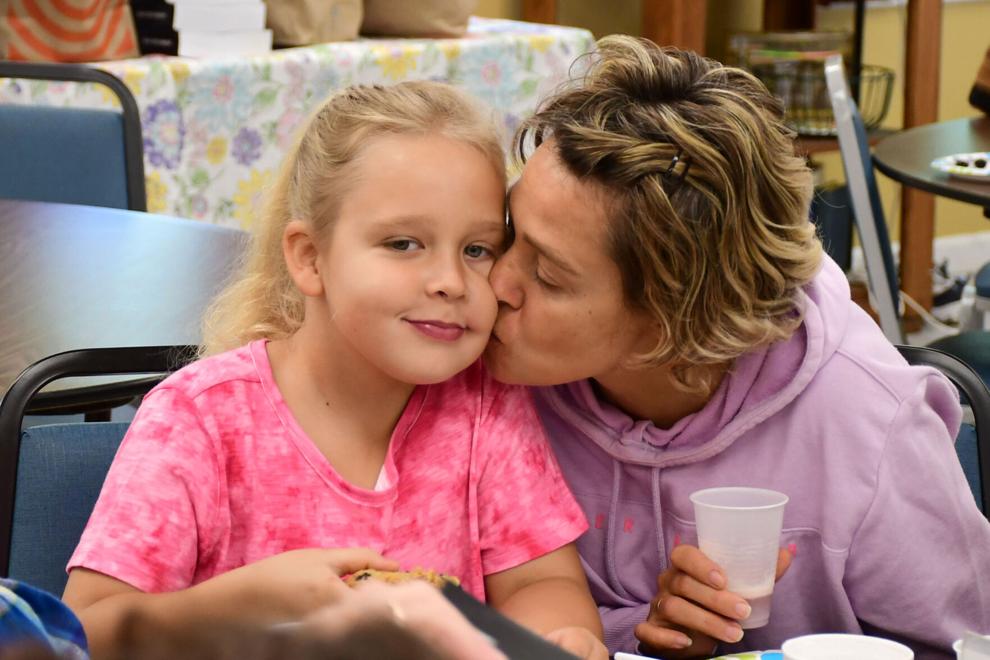 The family applied to Uniting for Ukraine, a program Biden announced in late April that allows Ukrainians to come to the U.S. temporarily. But it requires a U.S. sponsor who can "demonstrate that they have sufficient income or financial resources to support the beneficiary for the period of parole," DHS says online.
Friends of Quevillon offered to be the supporters, and the family was given authorization to travel through the program. They tried again to go through the border at Nuevo Laredo, but were denied.
"We're so busy we can't process you," Viktor Tymchuk — who came to help the displaced family when Owen and Karyna had to return to the U.S. for work — recalled officials saying at the border.
With financial help from their sponsors, they were able to book flights to New York City through Miami, Quevillon said.
In Florida, the family waited in a locked room while their paperwork was processed, Karyna said, and hours later, they were allowed to leave and granted humanitarian parole through the Uniting for Ukraine program.
Yana smiled, recalling that they were jumping they were so happy.
"It was their dream to come here and be with us," Karyna said.
They flew to New York City,. Quevillon fit as many people as she could in her car for the drive to the Berkshires. A Facebook friend paid for a taxi to pick the rest of the family up.
At home in Washington, they all had dinner together. Viktoriya had not seen her mother is about a decade, Karyna said.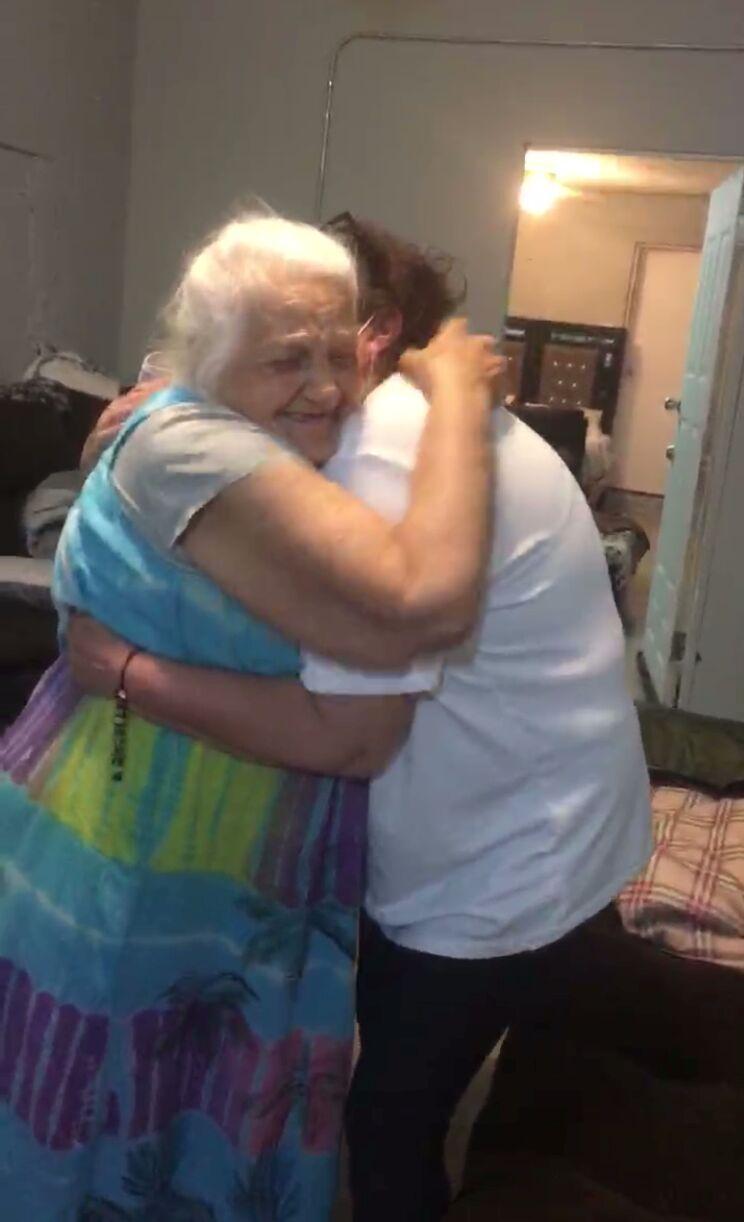 'Everything is destroyed'
Uniting for Ukraine allows the family to stay for two years on parole, according to the U.S. Citizenship and Immigration Services website, but they hope to stay here long-term. "Going back to Ukraine, everything is destroyed," Karyna said. "There's nothing."
Still, they miss the family they left behind. Yana misses her 19-year-old daughter, Bogdana, who is at a shelter with her husband in Ukraine. The couple worried that if they try to leave the country, he would be drafted, Karyna said.
"We call her every day," Karyna said. "She's safe for now. But there are sirens all the time, the towns around where she is have been bombed."
Karyna still has a lot of family in Ukraine, like her other grandmother. "She doesn't want to leave because she doesn't want to leave her house," she said. "They are hoping the war can end soon before more people die. It's a tragedy what's going on."
Siuzanna misses their family dog, Betty, who they had to leave at the farm in Hungary. It's expensive to ship a dog, but the family hopes to be able to transport her one day, Karyna said.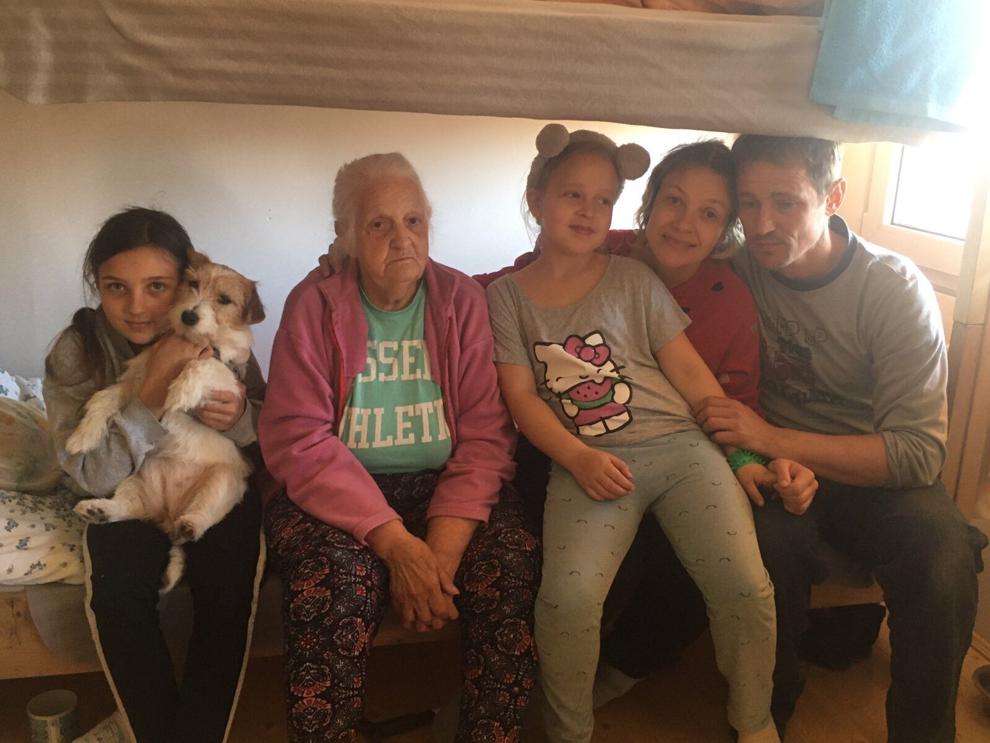 At night, Siuzanna would hold her sweater that smells like the dog and cry, Nazar said, and when the family was in Mexico, she would hug a ball a say, "Betty, Betty," Arianna said. Siuzanna has a dog bed already set up in her room, Karyna said. "She's always asking, 'When is she going to get here?'"
Life here
Though the family has a lot to miss, they are looking forward to life in the Berkshires. Arianna smiles when she says she is looking forward to starting American school. Recently, the family drove by Wahconah Regional High School, and Nazar was excited, they all recalled.
Now, sitting in the living room, it can feel unreal to the family.
"For a long time, they couldn't believe that we were all here together. It just didn't feel real. Like it felt like a dream," Karyna said. In the mornings, her grandmother, Valentyna often feels that way. "I don't know how to explain it," Karyna said, translating for her family, "like she thinks it's like a dream when she wakes up."