PITTSFIELD — Letrell Burns needed a haircut before school started, but his favorite barber, Rick Carnavale, was booked solid until after school begins Wednesday.
So, the 15-year-old Taconic High School sophomore did the next best thing — he got his hair cut for free Sunday. And, he got Carnavale, co-owner of MR Barbers on North Street, to do the clip and snip.
"He cuts my hair right. I like the taper and [neat look,]" Burns said.
In all, 72 students ages 5 to 17 kept Carnavale, co-owner Matthew Ketchum, Kendric Reese and Kenny Engstrom busy for 3½ hours, maintaining a back-to-school tradition begun at the former Sim's Barber Shop, which closed in winter 2020. In addition to the free haircuts, the youngsters received small, donated backpacks filled with school supplies.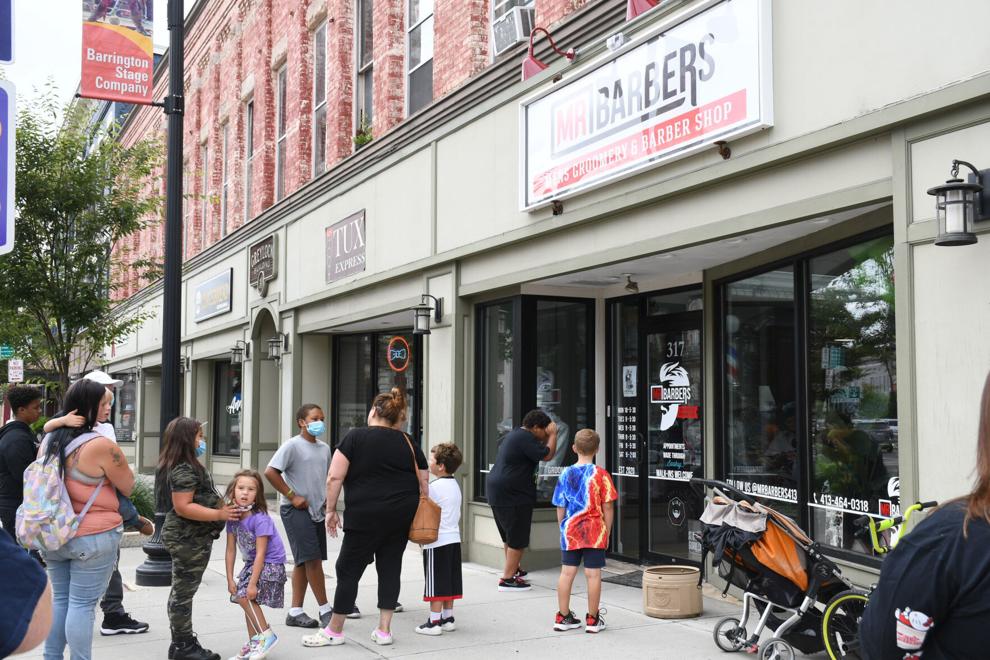 The cutting, clipping and trimming at the shop, which typically is closed Sundays, began at 12:30 p.m., with a line already out the door, despite little advance publicity.
"I'm not surprised by the response. When we did it at Sim's, we had the line wrapped around the A-Mart," Carnavale said, referring to his former employer.
MR Barbers opened a year ago but couldn't offer the free haircuts because of COVID-19.
Carnavale understands the importance of students looking good from head to toe on the opening day of school.
"This is for kids who can't get a haircut. I grew up poor, and when I went to school without a haircut, I got picked on," he said.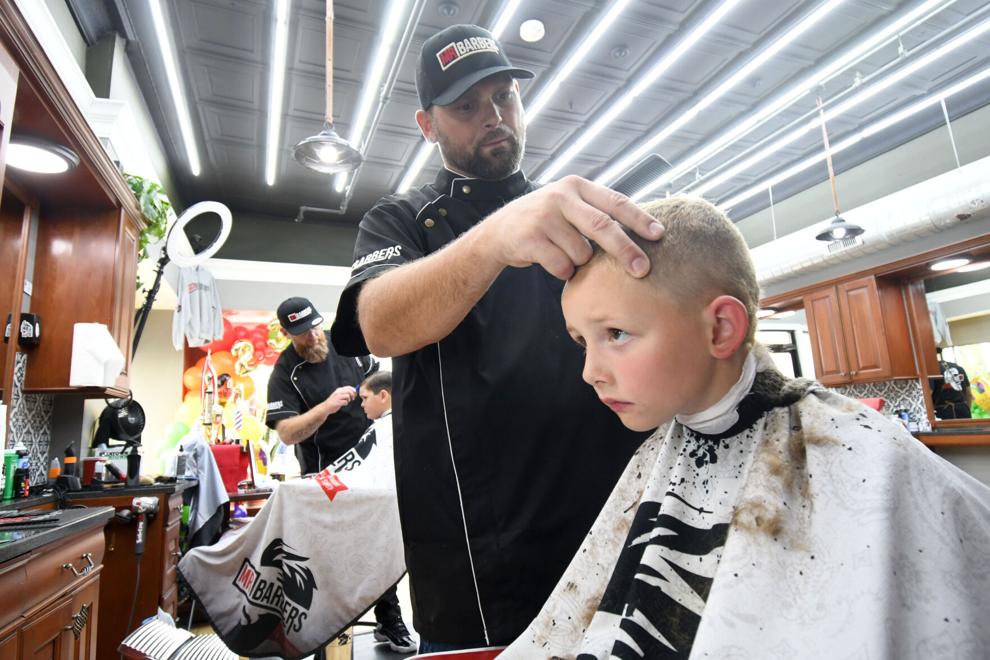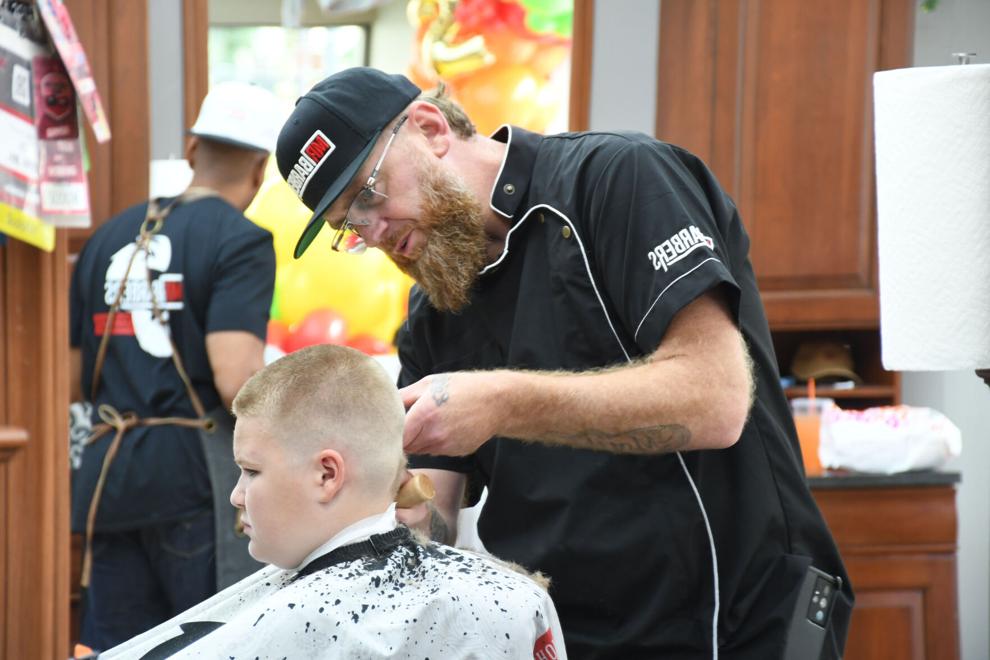 Kristina Middlebrook brought her 5-year-old grandson, William Middlebrook, and his 7-year-old friend, Colton Johnson. Colton got his hair cut very short, while William went for the classic look — normal length with a part on the side.
"That's what I like on him, a little boy's haircut," Kristina Middlebrook said.
William agreed, giving an Eagle reporter a high-five when asked how he liked his haircut.
Engstrom said he enjoys giving haircuts as much as his customers enjoy receiving them, especially when they are free.
"This is a nice way to give back to the community. I enjoy helping people look their best," he said.