PITTSFIELD — Gordon Hubbard, who served on Lanesborough's Select Board and owned a campground at Mount Greylock, died at Bousquet Mountain Ski Area on Thursday.
His wife, Patricia Hubbard, confirmed his death to The Eagle.
Hubbard, 54, was an accomplished skier who learned to ski as a boy. His final run was at about 3:30 p.m. Thursday. He was working on ski patrol at Bousquet at the time.
"He came down over the crest of a hill and dropped his pole, and he's a really good skier, so he just turned his skis and leaned down to pick up the pole and then something awful happened," Patricia Hubbard said. "He lost control."
He was pronounced dead at Berkshire Medical Center.
She said an autopsy was done Friday morning and that heart failure may have caused his death.
Gordon Hubbard served on the Lanesborough Select Board for one term ending in 2022. He lost his reelection against retired Lanesborough police chief Timothy Sorrell in June.
Patricia and Gordon Hubbard owned and operated Mt. Greylock Campsite Park at the base of Mount Greylock. They bought the business at 15 Scott Road seven years ago.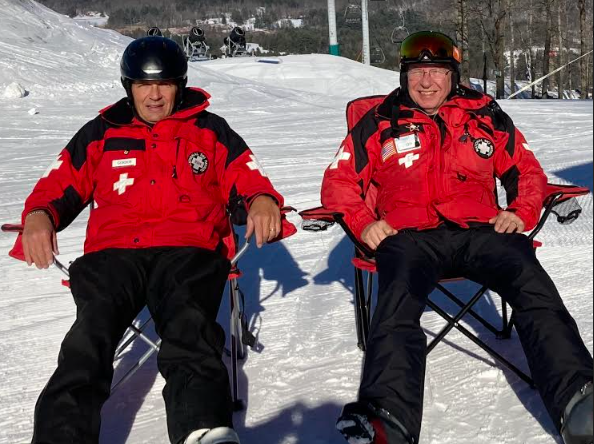 Kevin McMillan, general manager at Bousquet, said the incident took place during a shift change of ski patrol, so multiple people responded to the emergency and brought Hubbard down the mountain on a sled.
"Gordon was well loved at the mountain," McMillan said, describing Hubbard as "eternally optimistic."
McMillan said that Hubbard embraced change at Bousquet within the last three years.
"He was a champion of embracing that change," McMillan said. "He also had a very positive attitude. And he was quirky in the most kind way possible, which made him endearing to everybody."
Henry Sayers served with Hubbard on the Lanesborough Select Board.
"He had the town in his heart," Sayers said.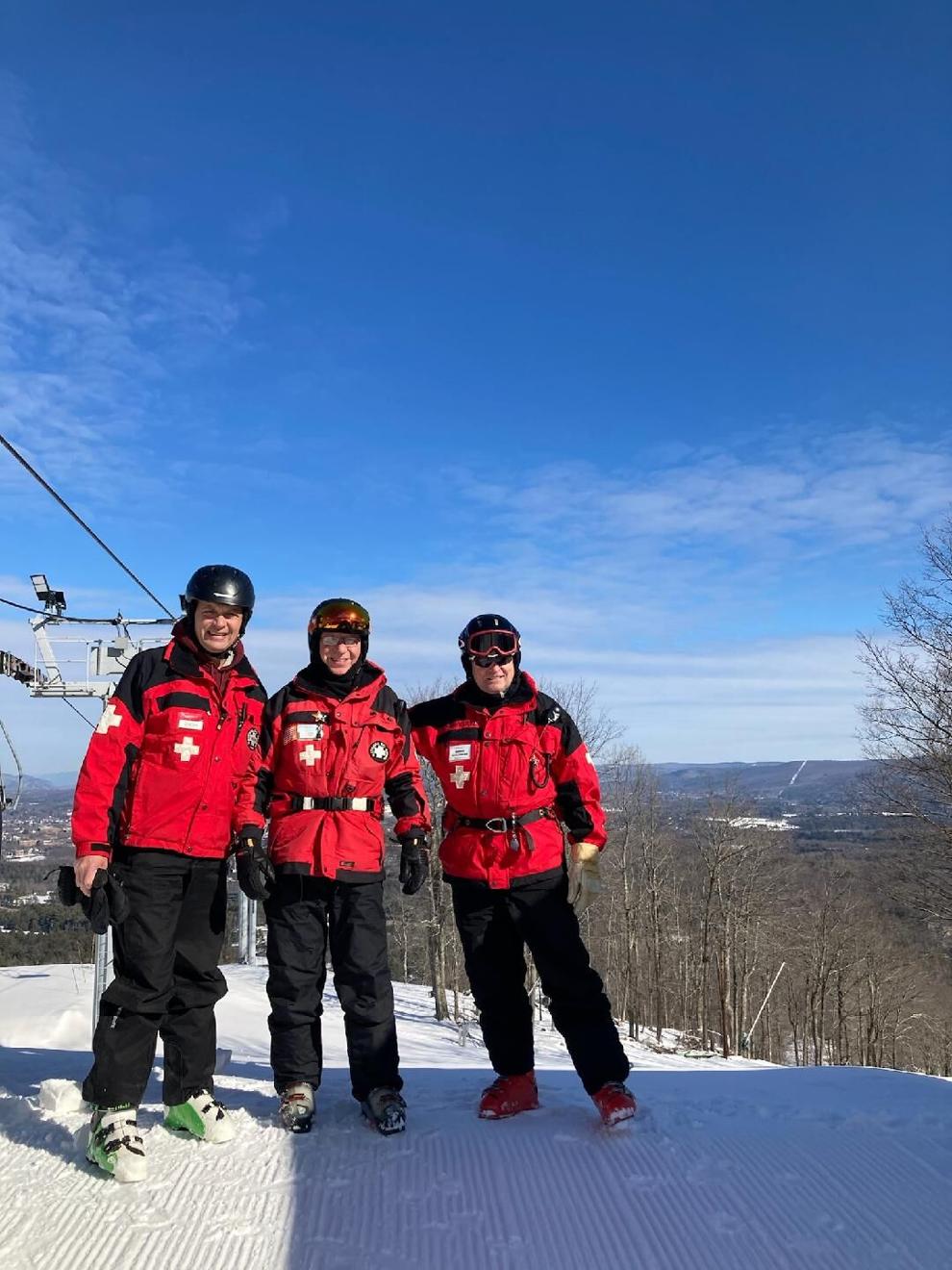 Kelli Robbins, former town manager, echoed that appraisal, saying Hubbard was conscientious and "a rare find."
"Gordon was a brilliant, thoughtful human being," Robbins said. "He was a nice experience to work with … no personal agenda."
Hubbard was born in Syosset, N.Y., and raised in Oyster Bay, N.Y., on Long Island. He graduated from Oyster Bay High School, graduated from Yale University in New Haven, where he earned his bachelor's degree, and from Hofstra University in Hempstead, N.Y., for his master's degree. He was currently working on an Ed.D. in educational leadership from Grand Canyon University online.
He taught science and worked in school administration in New York schools for 22 years prior to relocating to Lanesborough in 2017.
The Hubbards met when they were both youth group advisers for Presbyterian churches in New York. Gordon Hubbard offered to help Patricia Hubbard organize a ski trip for her youth group. She remembered arriving.
"And there he was, like standing up in front of the hotel, with keys in hand and sort of ran the rest of the weekend," she said. "Kids who had never put skis on before had the opportunity to do that."
Patricia Hubbard, who had been married previously and has three sons, said her oldest described Gordon as "a door opener."
At the last high school he worked at, Peekskill High School, which Patricia Hubbard described as a very diverse high school, Gordon Hubbard "started a ski club to give those kids a chance to be in the outdoors in the winter and excel at a sport that they might not have been introduced to at all if it wasn't for him."
The Hubbards decided to come to Lanesborough after spending a year in Canada with his father.
"It was really nice having a year in Canada, being able to plan our own lives and be in charge of ourselves and not have the nine-to-five grind. So we decided to look for a business. We really loved working together. We're just such a great team, because we're so opposite one another."
She said Gordon Hubbard had technical expertise that she didn't share.
She said the two looked for a business where they could do what they loved.
"We both have such an appreciation for the out of doors," adding that Mt. Greylock Campsite Park has solar power and is starting a composting program, unusual for campsites.
"We can use the teaching skills and social work skills, we have to create a warm and inviting place for families to come and spend some quality recreation time."
On his 54th birthday, Jan. 24, the Hubbards were in Provo, Utah, and had been to San Diego and then to Las Vegas to see Lionel Richie perform.
Gordon Hubbard leaves his mother, Joan Hubbard; his father, Dr. Norman S. Hubbard; a brother, John Hubbard; his stepsons Bryan Keller, Kevin Pearson and Daniel Pearson; and four grandchildren.
Funeral arrangements are pending.