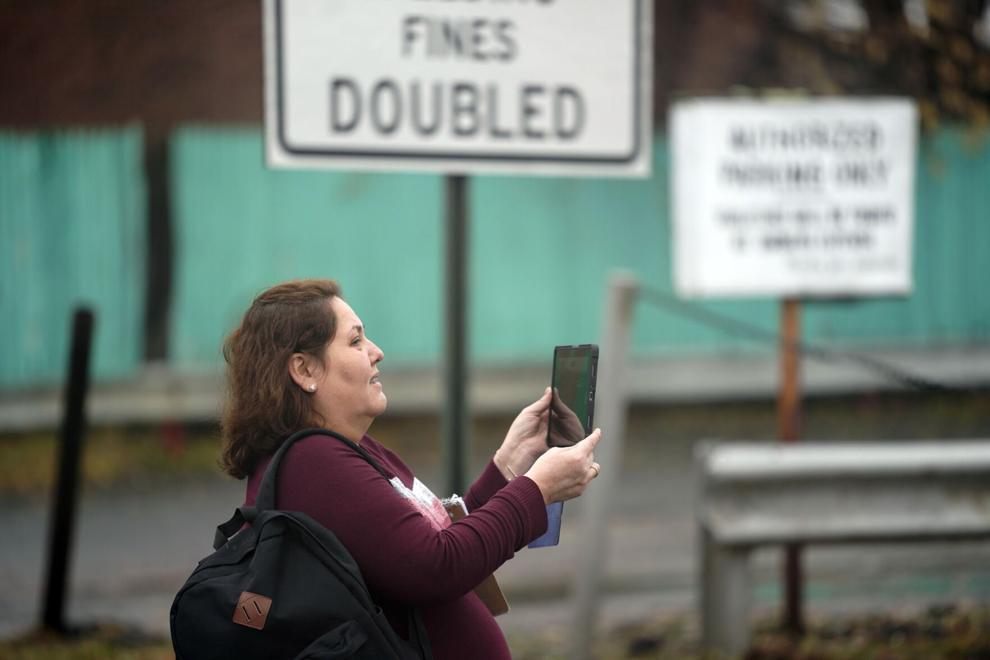 PITTSFIELD — Computer tablet in hand, Diana Lotero walks Pittsfield's Morningside neighborhood, taking photos and videos.
She's hardly a tourist.
Lotero is part of an effort to add residents' voices to city planning. As she and two family members walk the streets, they record comments on the video, surveying the state of their neighborhood's sidewalks. Its potholes. The trash outside. And the lack of green space.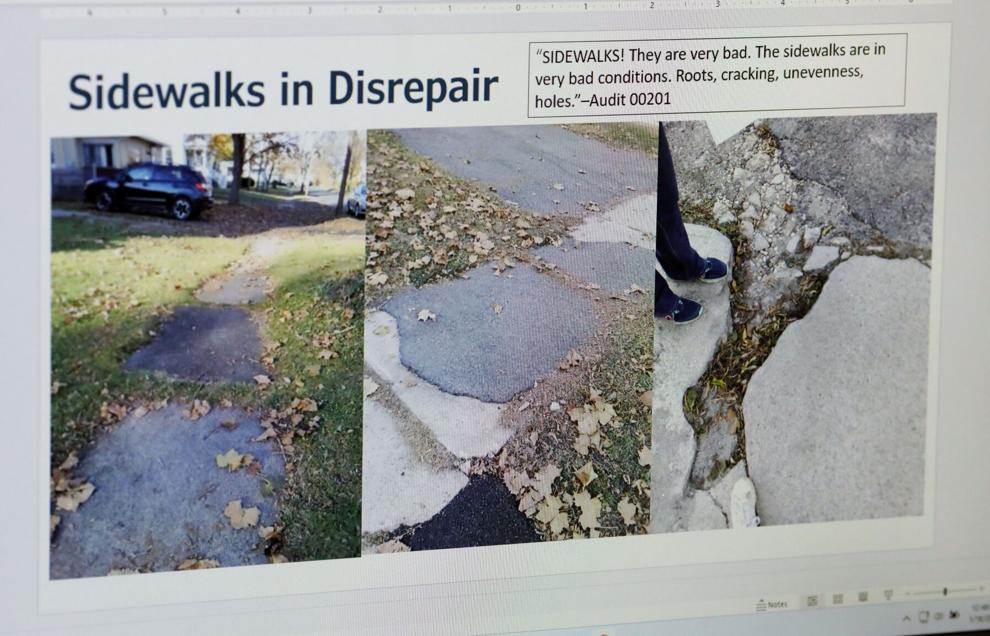 Gray to Green, as the project is called, is a five-year environmental justice initiative that began in 2020, overseen by the Berkshire Regional Planning Commission. It is using these "Stride & Take Pride" audits conducted by Lotero and others to pinpoint improvements residents would like to see, focusing on disadvantaged neighborhoods.
The commission works with the city of Pittsfield and the nonprofits 18 Degrees and Habitat for Humanity. The state Department of Public Health is providing $1 million in support over five years.
The initiative aims to increase access to green spaces and, by doing so, improve the quality of life. Higher temperatures, even just a few degrees, can worsen health conditions like chronic obstructive pulmonary disease (COPD), diabetes, and mental health conditions and make medication less effective.
Organizers are now recapping the fall's surveys and preparing for audits in March. Out of the 26 participants in this fall audit, 10 were under 18 years old and 11 speak Spanish as their first language.
It is not about diversity for diversity's sake, according to Mabel Constanza Ramos, a participant. "It is we, who are living here, who see what is important and have the ability to make things better," she said.
An audit assigns each participant three to five blocks of a neighborhood to survey. They go to their assigned area with a tablet, taking photos and videos of the neighborhood while filling out a three-page survey about the surroundings, such as how much shade is present and if they feel safe.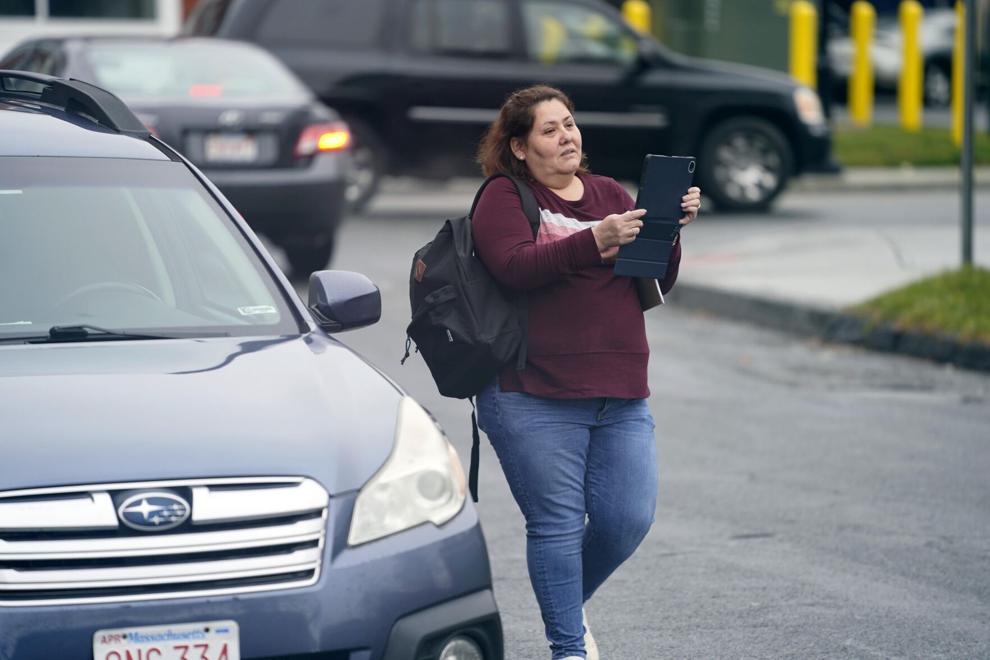 Auditors make their observations, but their names are not included in the summaries, says Jaymie Zapata, a planner with the commission.
"We don't want people to think that they can't give their honest opinions or criticize the city, or jeopardize anything about their own housing situation by pointing out things in their neighborhood," Zapata said. "We want people to not be afraid to criticize the city as if the city would retaliate."
The audit focuses on Morningside and West Side, two of the most diverse neighborhoods in Pittsfield. People of color make up about 33 percent of the population in the West Side neighborhood and 22 percent in Morningside, compared to about 14 percent of the population in Pittsfield, according to the U.S. Census Bureau.
Gray to Green has yet to prove it is able to translate residents' comments into tangible results.
Benefits of 'green'
Allison Egan, principal planner at the commission, said neighborhoods with green spaces increase people's enjoyment of their environment, which ‌improves their physical activity and mental health.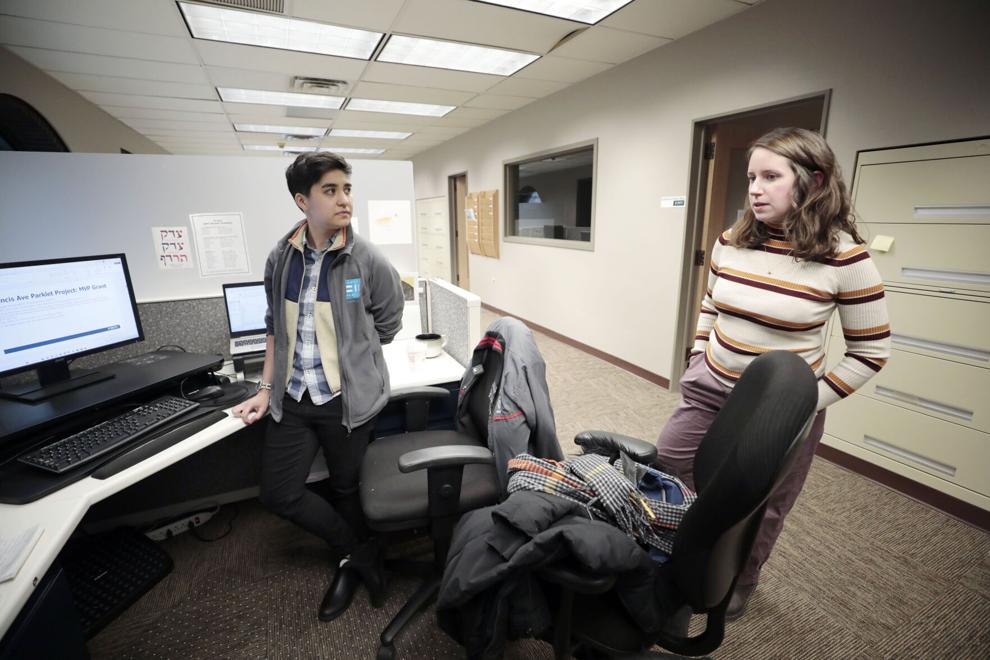 Cornelius Hoss, a former city planner for Pittsfield who is now community planning program manager with the commission, says that even before the pandemic, the city understood the need to reach people who don't go to traditional meetings. "We had to figure out how to better engage with the public. Traditional meetings are just not as effective as they used to be. They're still useful, but it's not a great way to get a good cross-section of the community," he said.
Since the fall, Gray to Green has organized the neighborhood audits, paying participants $75, which many have said is a big incentive.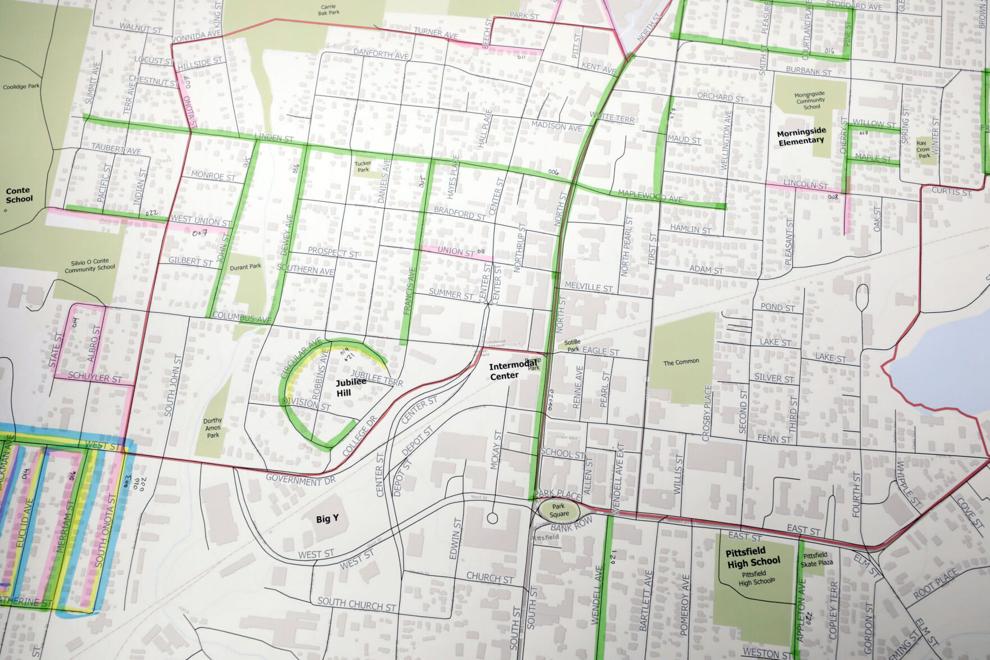 After advertising via Facebook did not bring in many participants, partnerships with 18 Degrees and Habitat for Humanity helped convince residents to take part, ensuring that the surveys are done by people who have ties in the neighborhoods. The outreach also helped to bring in young people and Spanish speakers. Organizers believe these voices are less heard on policy matters.
In the past, Pittsfield has hired consultants, some from outside the community, do similar work.
Carolyn Valli, executive director of Central Berkshires Habitat for Humanity, thinks the Stride & Take Pride audits will spark long-term engagement by the residents taking part.
"We're training them and giving them the pathway to grow their own civic engagement. I'm hoping that also will translate into being voters one day," she said.
Lotero, a Morningside resident who moved from Colombia 20 years ago, agrees that the audits are a useful tool. "I enjoy engaging my daughter in the city she is living in. She told me she enjoyed giving her opinion and asked when we would do it again," she said.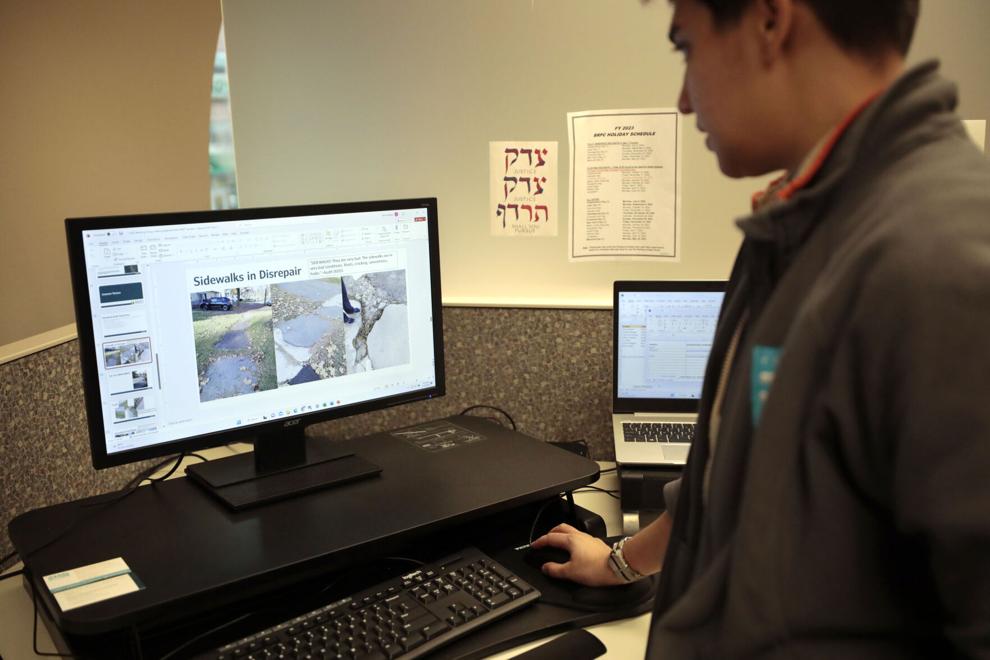 Her only criticism is that she wishes she could have gotten feedback from organizers after submitting her comments, to make sure she met their expectations.
While participants like Lotero say they hope to see results, she thinks deeper structural problems, like drug use or the unreliability of public transport, are harder to solve.
Still, Lotero is optimistic and recommends others conduct the audits. "If we are complaining about something, this is the way to make us heard. We can't just complain. If I can contribute to a solution, I'm going to take part," she said.
Valli agrees that relatively minor changes able to enhance a neighborhood's quality of life are within reach. "It's hard when things are big, big issues and you think it'll take forever to solve. But when you can see some small thing can be corrected, because you identified it, it really gets people jazzed about changing your community."
Hoss says the city's Department of Public Services often sees needed repairs and gets them on the list to address. Sometimes, though, they miss things. "Unless residents are pointing out things that need to be fixed, we don't know about them. This is an opportunity to collect data, to fix specific issues, and also to find out trends," he said.
The city can address some of the smaller observations when it sets up its maintenance schedule, says Zapata. The commission is pursuing grants to make bigger projects happen.
Constanza Ramos, who grew up in Cali, Colombia, dreams of Pittsfield setting up a free outdoor gym in parks, which are common in her native city.