FOXBOROUGH — The Wahconah High School football team left Berkshire County on Wednesday morning as heroes. It returned that way late Wednesday night — but not exactly the way the Warriors players, coaches and fans might have hoped.
The storybook start to Super Bowl Wednesday didn't end that way. In their third try to win a Massachusetts Interscholastic Athletic Association state football championship, the top-seeded Warriors were beaten by Cohasset 27-12 in the Division VII championship game.
Sixth-seeded Cohasset scored 13 points in the fourth quarter to break open a close game and give the Skippers their second state championship.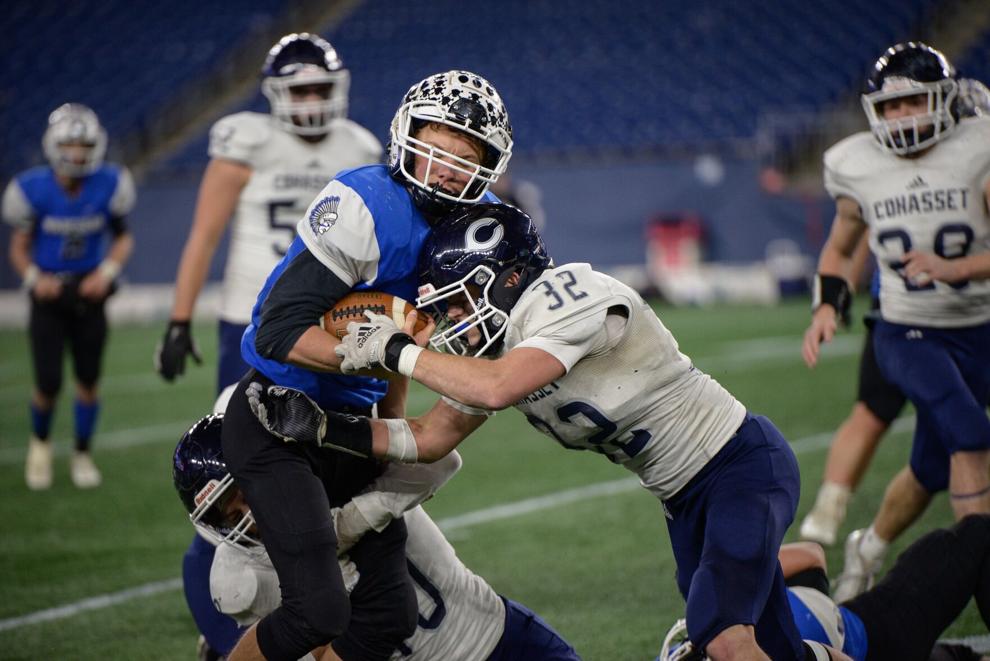 Wahconah trailed 14-12 at halftime. The Warriors had three drives into Cohasset territory in the third quarter, but each drive came up empty. When the Skippers scored twice in the fourth quarter, the die was cast.
"It was an absolute great day," Wahconah coach Gary Campbell Jr. said. "It started in the morning; just being excited to get up. Going to school, even though this was on a Wednesday, I think it was great for our kids to go to school and feel the student body [energy] and feel the support of their friends and their loved ones."
It was Wahconah's third trip to an MIAA state championship football game. It made it to Gillette Stadium in Division IV championship games in 2014 and 2016. The Warriors lost to Holliston in 2014 and to Mashpee in 2016.
The coach buses carrying Campbell, his staff and the players pulled out of the new high school's parking lot before noon for the nearly three-hour drive to Gillette. But, as the team left Berkshire County, it was far from alone.
"Coming out of Dalton, it was unbelievable," Campbell said. "The support our town has; our little town supports athletics phenomenally and supports football awesome."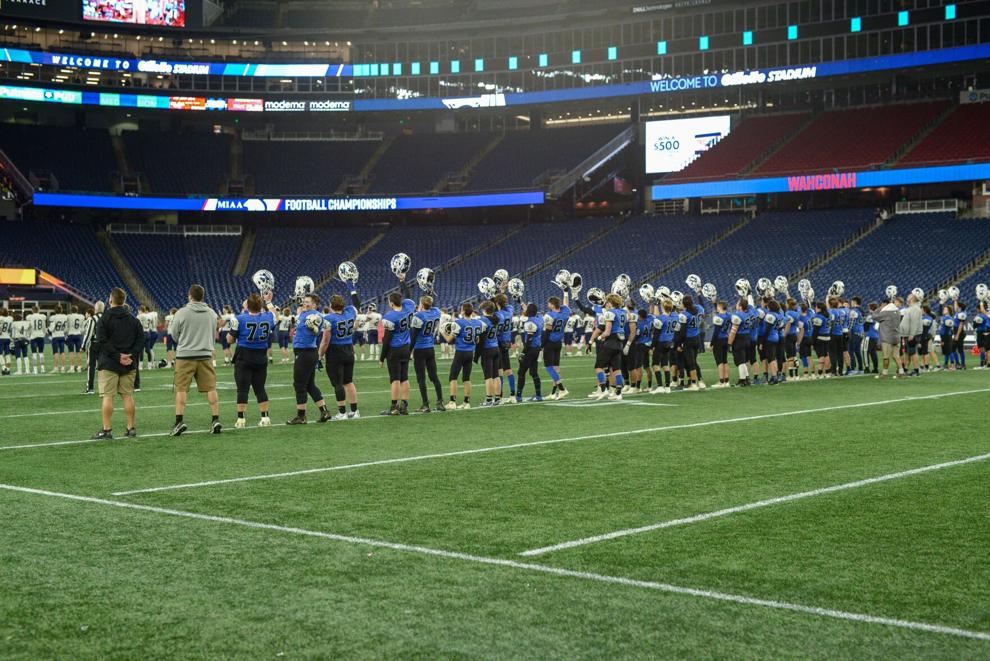 The buses had police escorts from Dalton to the entrance of the Massachusetts Turnpike in Lee. Dalton Police led the buses to the Pittsfield city line, where Berkshire County sheriff's deputies took up the lead position. Campbell said Lenox and Lee police were involved, and the buses had a Massachusetts State Police escort to the entrance.
"It was awesome," Campbell said. "Thank you to them."