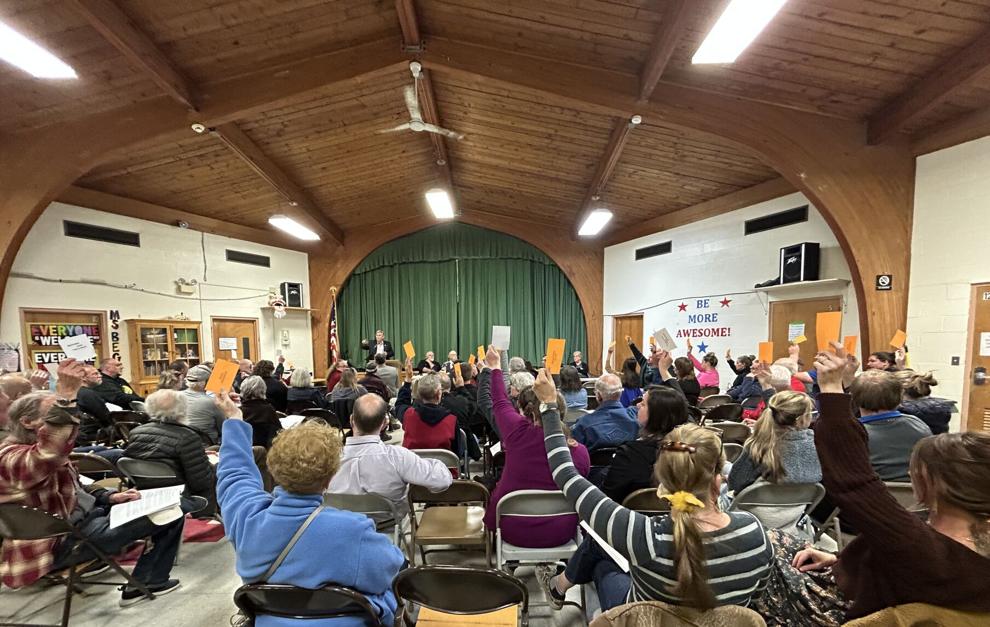 HANCOCK — During Monday night's annual town meeting, residents and Select Board members sparred over the School Committee budget, which ultimately passed in a close vote.
Voters opted to approve the 2024 budget and opted out of mail-in voting for next year's municipal election.
The approximately $2.7 million budget included $2,024,165 for Hancock Central School. Voters approved that amount for the school by a vote of 40-35, a measure not supported by the Finance Committee and Select Board.
School Committee members and some residents argued that the budget included important discretionary money that would roll back to the town if not used. Select Board members and some residents argued it was too big an increase from last year's budget.
Voters also OK'd the town's transfer of $300,000 left over in free cash from last year's budget in order to reduce the town's tax rate.
Much of the town's budget, almost $117,000, goes to highway maintenance.
Residents were given the chance to opt out of mail in-voting for the election. Town Clerk Linda Burdick said the amount of work required to maintain an early voting period is too much for her alone. Absentee voting with a valid excuse is still allowed.
Voters approved a measure to begin the process of joining Colonial Power for municipal aggregation of electricity. Residents will be able to choose whether or not they want to use the town's aggregated power. Proponents said it's a way for residents to possibly pay lower electric rates with no cost to the town.
The meeting at Hancock Elementary School drew around 80 voters. Hancock's population is roughly 700.
Voters chose also to join the Berkshire Regional Transit Authority so residents can use its cabulance services, as well as to allocate $15,000 for a library bathroom addition and $52,000 in money toward a new fire truck and tanker truck.
Another approval Monday night was $15,000 for the town's Historical Committee to reprint the Hancock Historical Book.
Residents ultimately approved all 26 town meeting articles during the 90-minute meeting.