LENOX — Property values have been soaring in town, reflecting a countywide ripple effect from the COVID-19 pandemic as urbanites seek a country retreat, or even a new permanent residence.
But, there is a downside, especially for longtime local residents: Since tax rates are based on a home's value, owners could face sharply higher bills unless town governments come up with a solution.
What's at stake
With a slight shift in the property tax burden to commercial, industrial and utility payers, the Select Board has voted 4-0 to hold residential increases on the average single-family home to 2 percent for the current 2022 fiscal year.
The board accepted the recommendation from the Board of Assessors, working with Town Manager Christopher Ketchen, to revise the formula governing how the town raises taxes to spare single-family homeowners from a more robust increase in their bills. As a result of a countywide real estate boom during the pandemic, property values have soared by nearly 10 percent for houses in Lenox, and 6.6 percent for commercial and industrial properties, on average.
"This was a really challenging year," Ketchen said during Tuesday's tax classification hearing at Town Hall. To protect homeowners from a sizable hike in their tax bills, he outlined a recommended scenario that sets a residential tax rate of $10.84 per $1,000 of assessed value, and a commercial rate of $13.45.
The bottom line
For the current 2022 fiscal year, a single-family homeowner with an average property value of $467,487 will pay $5,068 to the tax collector, up $99, or 2 percent, from the 2021 fiscal year. For the median single-family home valued at $377,500, the bill is $4,092, an increase of $111, or 2.8 percent more. The average commercial property worth nearly $1.5 million would face a $19,961 bill, a $395 increase, or slightly above 2 percent more.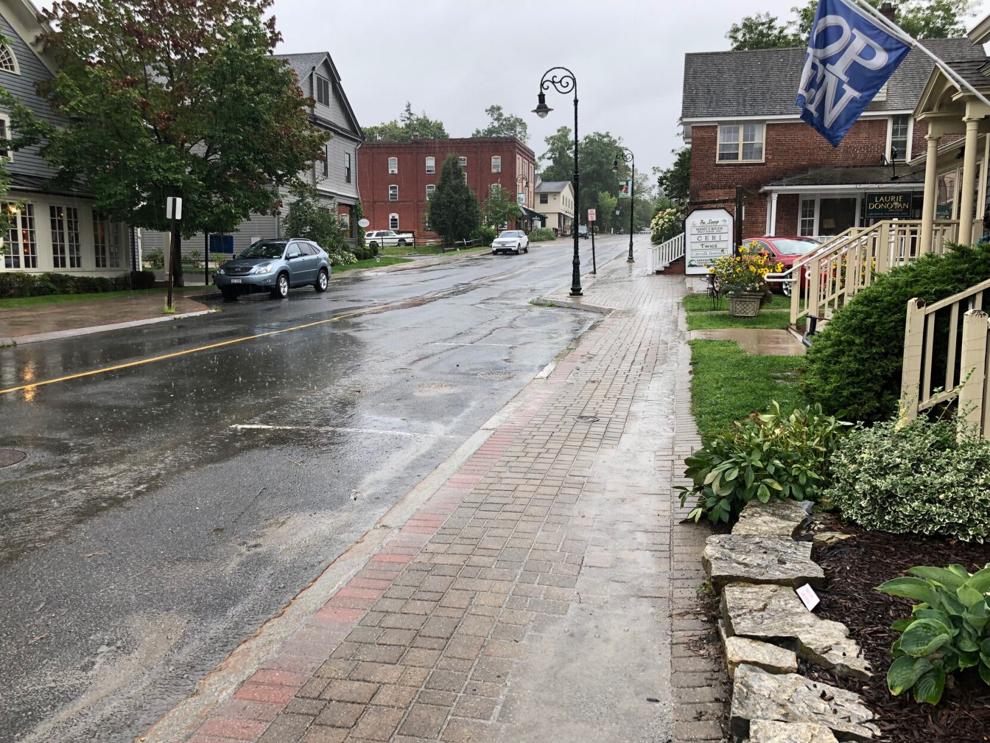 Towns can make minor adjustments to the tax burden facing homeowners and commercial property owners "in ways that make sense," Ketchen said. "That's what I think the assessors have done here." New growth, which adds to the town's tax base, totaled $421,161, up sharply from the historical norm ranging from $150,000 to $200,000. That helps to hold down property tax increases.
The town has $3.9 million in untaxed capacity that could be used for taxation to fund spending without seeking an override. The financial cushion has been "building and building," Ketchen noted. "That's money in the bank accounts of our taxpayers, as opposed to the town's treasury."
Taxpayers in other communities are feeling the pinch. Owners of average single-family homes in Pittsfield face a 5 percent property tax increase; in Lee, it's a 5.1 percent hike and in Great Barrington, 3.6 percent.
Looking ahead
Lenox Board of Assessors Chairman Thomas Romeo pointed out that with residential values growing more rapidly than for commercial properties, devising the tax rate split between the two categories becomes challenging. The goal is to prevent overburdening single-family homeowners, he said.
"Next year will be an even bigger challenge," he said. Residential values are projected to keep increasing at an even faster clip than commercial properties.
"We're going to have to be inventive and creative in looking at different models and different scenarios to soften that burden on the residential side," Romeo explained.
What they're saying
Total real estate values have increased by $80 million in the past year, according to Select Board Chairwoman Marybeth Mitts.
Mitts called on the Select Board to examine the possibility of a residential tax exemption for the 2023 fiscal year, which could reduce tax bills for lower-valued homes, though the tax burden would increase for second-home owners, owners of rental properties and the commercial/industrial sector.
The potential tax break is worth exploring "for the folks who want to live out their golden years in their homes," she said. "Their incomes aren't increasing, so, we need to figure out a way to mitigate that."
The big picture
Great Barrington and Stockbridge also are looking into the exemption permitted by state law, although only 16 of 351 Massachusetts cities and towns have adopted it.
"We absolutely have to look at that, though there may be something else," Selectman Edward Lane agreed. "Next year is going to be worse. Every town in Berkshire County is struggling the same way we are."
"We have to protect our long-term homeowners, our retirees," Selectman David Roche emphasized. "It's great to have the equity in your property increasing all the time, but you can't spend it and it could cost you more money because of the valuation."