LANESBOROUGH — A former driving range could be the site of a new police station if town residents sign off on the plan.
The 9-acre property at 405 South Main St. is a suitable location for the facility, Kristen Tool, chair of the Police Building Committee, told the Select Board on Monday night. It would also house the town's EMS staff, as well as their equipment and vehicles.
The driving range was previously part of the Skyline Country Club, which closed in 2021 after it was sold to Mill Town, a community investment group based in Pittsfield.
The cost of acquiring the driving range would be paid for through a $150,000 donation from the Baker Hill Road District, Tool said.
The new station would cost nearly $6 million to build. The majority of that money could be raised through an increase in property taxes that would be subject to voter approval.
If that funding plan was approved, homeowners would pay an additional $45.80 per $100,000 of assessed value annually. Tool said the board is looking at ways to lower the soft costs associated with the new station.
"For example, there is $100,000 budgeted for furniture. We think that there's a lot of room to lower that cost," she said, adding that the tax burden would continue to decrease as more funding becomes available.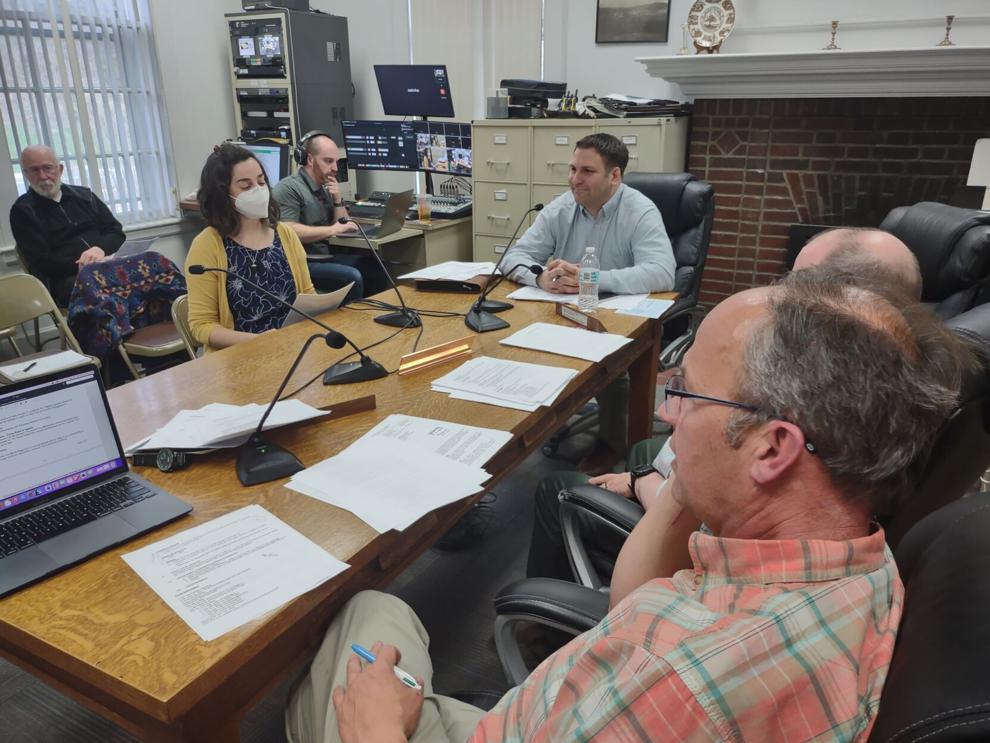 The town continues to look for additional ways to pay for the new station. Tool recently met with newly elected state Sen. Paul Mark, who advised her to seek help from the federal Community Facilities Direct Loan & Grant Program. Lanesborough appears to qualify for a 40-year, low-interest loan and another grant program that could cover 15 percent of the costs, Tool said.
State bonds could also potentially fund $1 million of the $6 million total.
Questions about the station's price have already prompted officials to pull back. Taxpayers objected to a proposed $4.3 million building cost in November 2021. The Select Board struck it down before a town vote. In August, the committee moved to combine a police building with an EMS building, to reduce costs and open up funding opportunities.
While the cost of the project has caused some pushback from some taxpayers, Tool reminded the Select Board on Monday that only 4.8 percent of the town's annual budget goes to the police department, while ambulance services receives 2 percent.
She emphasized the need for a building that is suitable for first responders. "Our EMTs are living out of Tupperware bins, because there's no space for secure lockers," Tool said.
Since 2019, Tool's committee has been working to replace an old police station at 8 Prospect St.
Lanesborough residents must decide what value they place on first responders' safety, "their ability to do their work and ensure that our own safety and the safety of our neighbors, friends and family is upheld," Tool added.
The committee will hold two public meetings to discuss the proposed site and ways to fund. The first will be held virtually Feb. 21 on Zoom. A second, in-person meeting is tentatively set for Feb. 25.
The committee also plans to meet with the Council on Aging on Feb. 28.