LENOX — For the first time in its history, the Olde Heritage Tavern took reservations Wednesday.
The occasion? An all-day, all-evening celebration and send-off for John McNinch and his family, closing out 21 years of ownership at the local tavern, where nearly everyone knows your name.
Patrons were limited to a 90-minute gathering per table. The special menu was on the house — owner's treat — and there were toasts galore to the entrepreneur who transformed what had been a raffish saloon into a family-friendly, unpretentious sports bar and restaurant, a home away from home for locals and visitors.
At least 200 people attended, spread out during the nearly 12-hour celebration, McNinch said.
Asked the next day if he made a speech, the town moderator and former selectman said that "it feels like I made 1,000 speeches, my voice is pretty ragged."
As for the prospects of plenty of relaxation, McNinch quipped, "I can't have a lot of free time, it would get me in trouble."
The tavern's real estate at 12 Housatonic St. sold for $1.5 million, according to documents filed Thursday at the Berkshire Middle Registry of Deeds, and the value of the business went for an undisclosed additional price.
Cleaning up Thursday and again Friday, McNinch was matter-of-fact.
"It's just not my place anymore," he said, adding that his son, Tucker, who has worked there on and off for many years, remarked that it will feel strange to no longer be involved.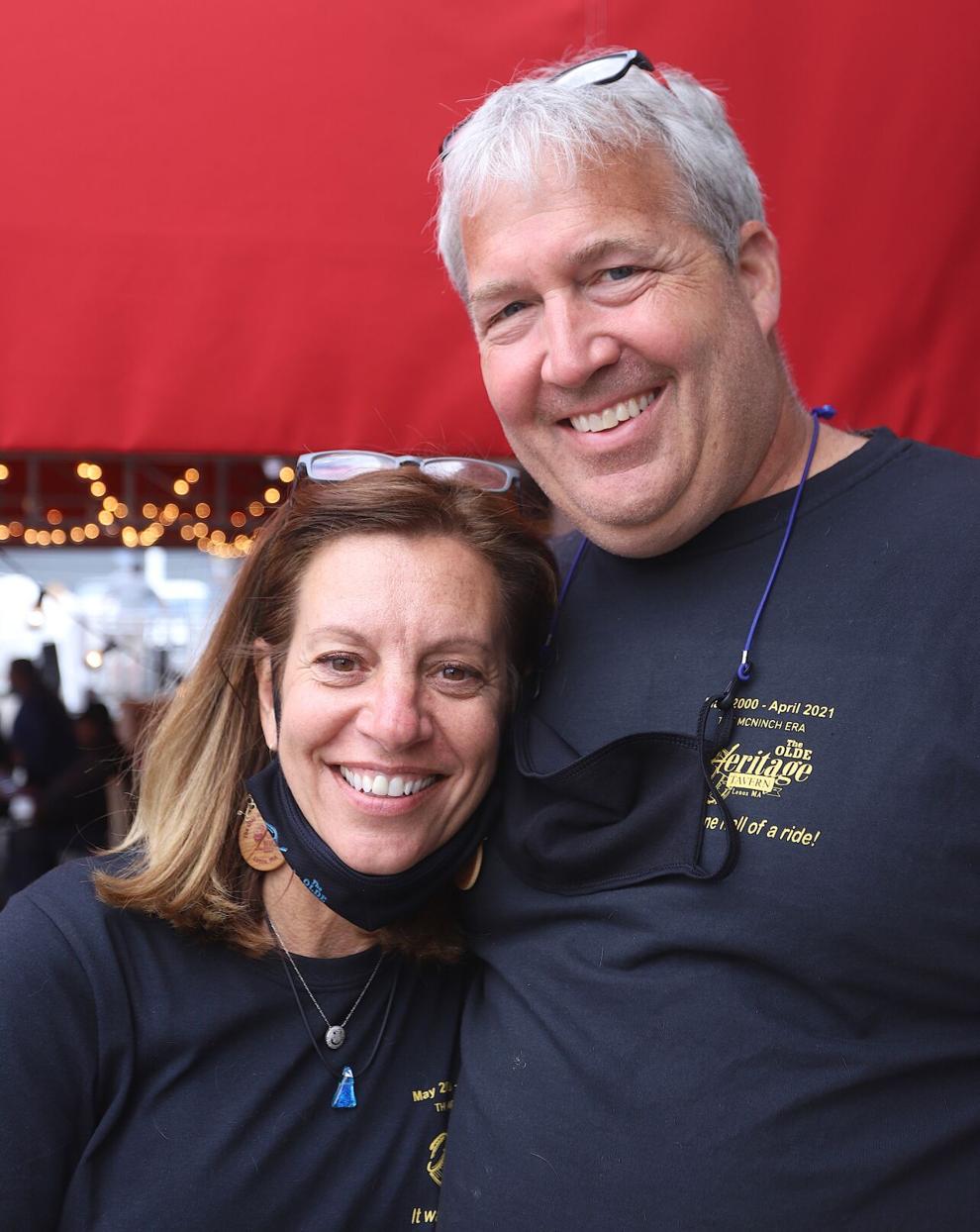 Planning a new venture with Tucker, though not a restaurant, is in the works.
"I'm excited about a new challenge, so I'm not looking back," McNinch said. "I'm excited to move forward, and to see the Heritage move forward."
The new owner, Sandisfield native Ryan Salame, 27, a Hong Kong-based cryptocurrency trader, has signaled that no major changes are planned.
"Don't mess with success," local manager Jane Blanchard pointed out during a brief conversation Friday.
"We'd like the community to rest assured that the Heritage will remain very much the same," she said. "We want people to know it's still the Heritage, and will continue to be. There's a really great, very dedicated staff over there; they've been there for a long time, and I know I can count on them to guide me while I help them."
The tavern is closed temporarily, and a reopening date will be announced soon, she added, with the same schedule of 11:30 a.m. to late evening, seven days a week.
Blanchard, a Pittsfield resident and former 14-year employee of the Lenox school district, also manages Salame's other recent downtown purchase, the Firefly GastroPub on Church Street, closed since March 2020. Firefly is set to resume business April 30, on a Tuesday-through-Saturday schedule from 5 p.m., with the kitchen open until 9 p.m. weekdays and 10 p.m. Saturdays.
"It will remain a gastropub sort of menu, with live music on the weekends, and specialty cocktails," she stated. Reservations will be taken only for five people or more.
Blanchard acknowledged that she will have her hands full managing two restaurants.