This week, the City Council will return to a proposal from Lee Bank for a new location on South Street, consider a new ward map and decide whether to sign off on the creation of an "ARPA quarterback" and chief diversity officer. The School Committee will return to the subject of school safety at its upcoming meeting.
PITTSFIELD — The City Council sent Lee Bank back to the drawing board over its proposal for a new bank branch at Reed and South streets, votin…
Neighbors at Aaron's Plaza on South Street said they are concerned about what a proposed Lee Bank development will do to the safety of Reed Street and traffic in and around their parking lots. The City Council will decide on Tuesday night whether those concerns are enough to slow down the project.
PITTSFIELD — Representatives from Lee Bank will be busy making the rounds at several city commission meetings this week in search of approval …
PITTSFIELD — Lee Bank can build a new location on South Street following the City Council's approval of a traffic change and drive-thru window on Tuesday night.
"This is a perfect example of when people get together and work together, good things happen," at-large City Council Member Earl Persip III said. "Thank you so much for bringing your business to Pittsfield."
The council voted unanimously to change the first 290 feet after South Street on Reed Street from one-way to two-way traffic, add a raised right-turn median at the intersection of the two streets and approve a special drive-thru window permit for Lee Bank.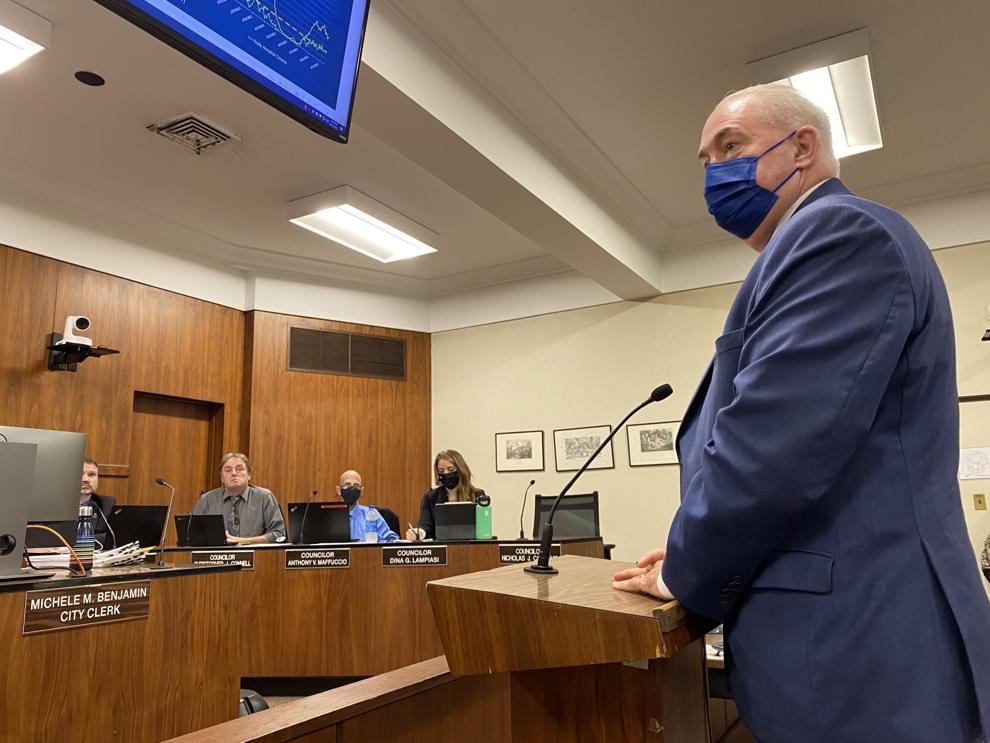 With those approvals secured, the bank plans to build a 5,400 square foot two-story building on the corner of Reed Street and South Street that would house a new bank branch on the first floor and three market rate apartments on the second floor. The bank hopes to turn the long vacant lot on Reed Street into a vibrant and drivable bank with the use of a drive-thru window.
Bank representatives have told the council that drive-thru window only works with a partial traffic change on Reed Street from one-way to two-way traffic.
It's on that point that South Street neighbors and business owners previously appealed to the council to hold off on approving the project, voicing concerns about how the traffic change would reduce residential parking and decrease the delivery space for neighboring businesses.
Business owners also said they were concerned the new bank would tempt impatient drivers through their right of way — or spacious alleyway — in order to skip traffic on South Street.
But on Tuesday night, several business owners reversed their appeals to the council, endorsing the project whole heartedly after Lee Bank President and CEO Chuck Leach said the bank would "make a payment towards a solution that I think will appease all parties."
"I am more than pleased to be telling you that not only did we work through some of the items that seemed insurmountable earlier," John Bresnahan, who co-owns the property adjacent to the proposed bank site. "Not only did we work through those but the designs that came about — not only were all the concerns that we have addressed appropriately but the give and take of negotiation happened."
"You gave us an opportunity," Bresnahan told the council.
When Bresnahan and Dick Laureyns, the owner of neighboring Aaron's Plaza on South Street, came to the council in August they asked for "a seat at the table." Laureyns and Bresnahan said the council's decision to table the Lee Bank proposal until a compromise could be reached made a livable solution possible.
"We just wanted to get a seat at the table because we're neighbors and we wanted to try and have everyone understand the impact on our situation," Laureyns said. "We were pretty out-numbered up to that point but the long and short of it is you guys did your job."