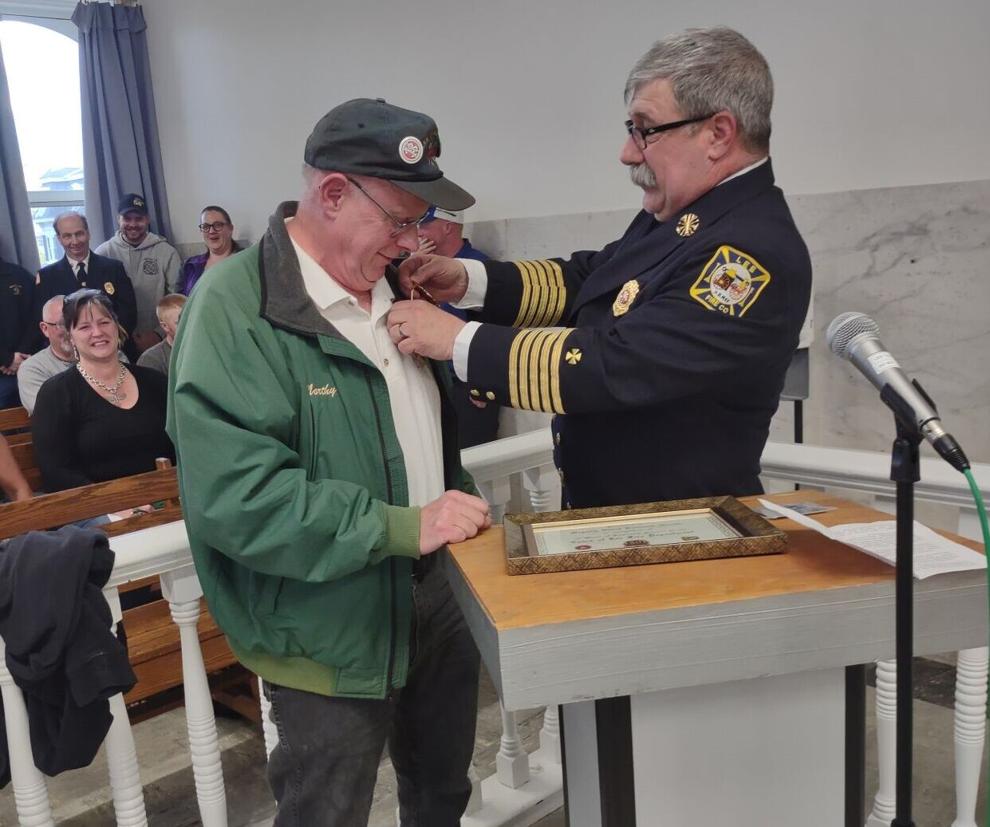 LEE — Dedication defines Ed North.
For five decades, the deputy fire chief has responded to nearly every fire call and other emergencies handled by the Lee Fire Department.
"Ed is the senior member of the [department] and continues his service to the town, answering emergency calls all hours of the day and night without hesitation," said Lee Fire Chief Ryan Brown.
Brown was speaking during a ceremony Tuesday night at the Select Board meeting to honor North for his longevity and leadership within the department. Brown put a 50th anniversary pin on North's jacket lapel and presented him with a citation, framed and suitable for mounting.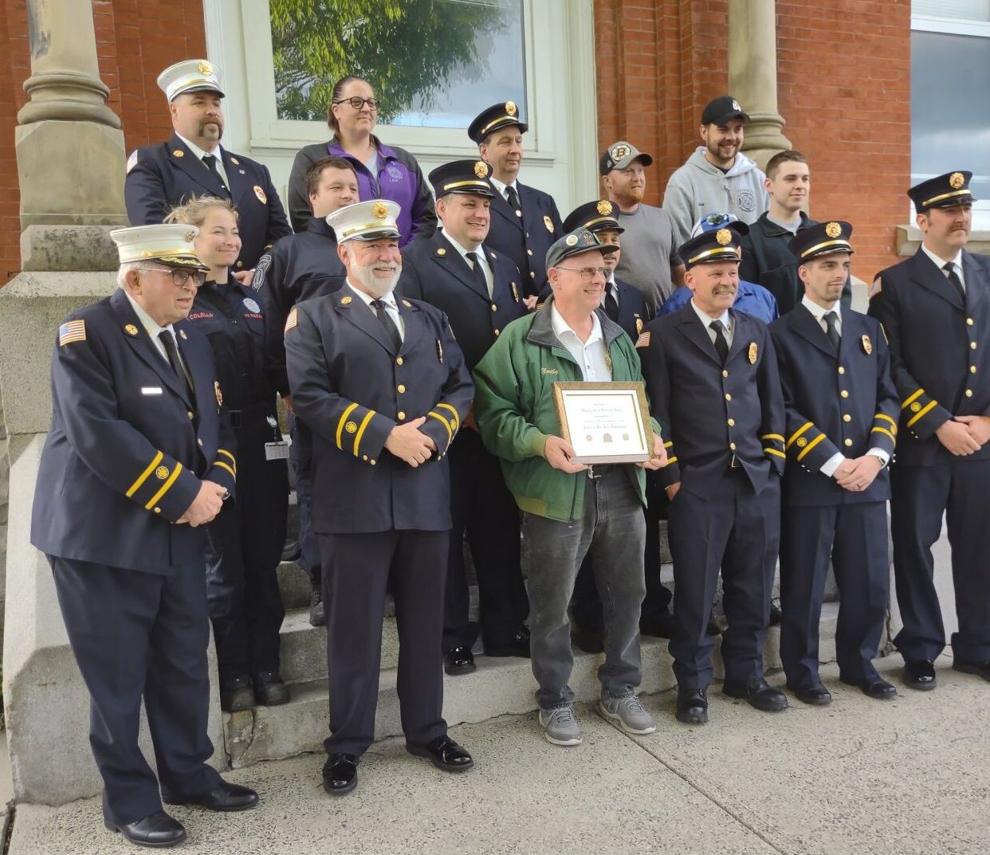 North usually avoids the limelight, but humbly accepted his award as about a dozen Lee firefighters, most donning their dress uniforms, looked on and applauded.
"I feel a little underdressed tonight," said North, casually dressed wearing a green jacket.
"I didn't want to be part of all this because I'm going to be around another 50 years," he told The Eagle later.
North's firefighting career began as he was graduating Lee High School in 1972. He quickly learned of the commitment he made when on graduation day he never got to attend any graduation parties as the recruit had practice that day for a firemen's muster competition.
"June 1 will mark 50 years of dedicated and selfless service to the taxpayers with little or no reward," Brown said.
A former fire chief, Ottavio Giarolo, appointed North as a probationary firefighter. He would serve under four other chiefs, Lazzaro Buffis, Ronald Driscoll, Alan Sparks and now Brown, who appointed him deputy fire chief when Brown was hired as the town's first full-time chief five years ago.
North said he joined the Lee Fire Department, in part, because his brother was serving. He doesn't regret his decision.
"I love the comradery with the other guys and mutual aid because you get to meet other firefighters from other towns," he said.
The firefighters in attendance had nothing but praise for North.
"Ed is always there when you need him. Through think and thin, good times and bad times, he is always there," said Bill Brunell, who works out of the South Lee Fire Station. "He has met his obligation as a leader."
Driscoll admires North's dedication to the department.
"He's always conscientious and willing to take care of problems," he said. "He's been at every fire he could help fight."