LEE — For the first time in nearly two decades, a Lee School Committee member will lead the Massachusetts Association of School Committees.
Association members elected Andrea Wadsworth as president of the 14-member board of directors. Wadsworth assumed the leadership role on Jan. 1.
The board consists of a five-member executive committee and nine division chairs who represent the association's geographical, vocational-technical, and urban divisions.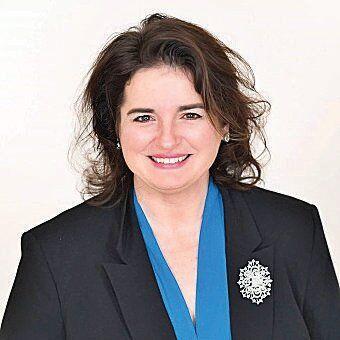 "It's very exciting for our little school district to be represented," said Lee School Committee Chairwoman Andrea Larmon.
She follows in the footsteps of Carol LePrevost, a School Committee member who led the association 17 years ago.
Wadsworth says this year will be a challenging one for school boards across the commonwealth.
"I hope to advocate for student growth, achievement, and equity for all students of MA," she said in an email. "I especially believe schools in receivership should have the ability to return to self governance as benchmarks are met."
Wadsworth's presidency will be a coup for the Lee Public Schools, according to Lee School Superintendent Michael Richard.
"Just because we're a little district doesn't mean we can't have a big bite," he noted. Richard is the Berkshire County superintendents' liaison to the Massachusetts Association of School Superintendents.
The board is responsible for setting the direction of the association, which offers a wide range of programs and services to school boards across the commonwealth, according to the association website. The offerings include professional development workshops, school policy development and superintendent search services and new superintendent job postings, alerts and analysis of new education legislation, education and school advocacy support, and also acts as an information clearinghouse.
In her new role, Wadsworth will head to the nation's capitol this weekend for the National School Board Association Advocacy and Equity Conferences.
"On Friday, I will be sitting on the nomination committee to review and vote to move forward candidates for the NSBA Executive Board," she said.