LEE — The Select Board's search for a new town administrator is underway.
Board members said Tuesday night that they will spend the next two weeks developing a strategic plan to find a successor to Lee/Lenox Chief Administrative Officer Christopher Ketchen. Board Chairwoman Patricia Carlino expects to unveil the plan at the board's Aug. 17 meeting.
Ketchen's dual role ends next month, after the Lenox Select Board voted last week to cancel its intermunicipal agreement with Lee so Ketchen can focus full time on the issues and projects of the town where he is based. He will revert to being a full-time town manager in Lenox on Sept. 27.
Ketchen, 44, earns $128,638. His annual salary is split between the two towns. Going forward as town manager of Lenox, his salary will be $115,570 as of the current fiscal year that began July 1.
"We're going to miss Chris' financial brain," said Selectman Sean Regnier. "There's a lot more going on in Lee, too, and I think we need our own [administrator]."
Regnier suggested that Lee hire an interim town administrator to cover the time from Ketchen's final day to when the board hires his replacement.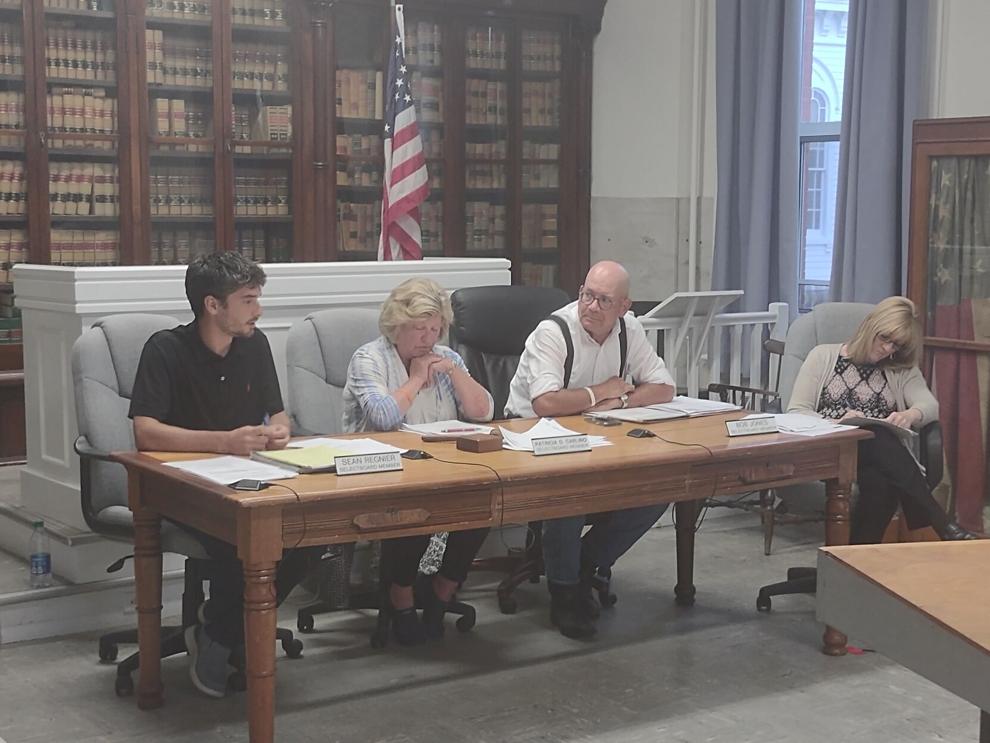 "Before you know it, it will be Sept. 26," Carlino noted.
In May 2017, annual town meeting representatives in Lee named Ketchen as the Lee-Lenox chief administrative officer, a shared-services innovation approved the same month by Lenox voters. At the time, Lt. Gov. Karyn Polito congratulated selectmen from both towns for creating a blueprint for future service-sharing by other Massachusetts communities.
State Rep. William "Smitty" Pignatelli, D-Lenox, pointed out at the time that Lee and Lenox, two historically adversarial communities, were paving the way for future collaborations between towns.
"Lee and Lenox are showing the rest of the county," he said. "You guys have stepped up."
On Tuesday, the Lee Select Board continued to laud Ketchen for a job Regnier called "a case study" for the rest of the state.
"Chris has done an admirable job, and it hasn't been easy," said Selectman Robert Jones. "I, at times, questioned the role, and other times I thought this was great."
Lee and Lenox have a combined annual spending of well over $50 million — that's the size of a small city — and Carlino thought that it might be time to end the four-year experiment.
"Maybe two towns roughly the same size was too big; maybe if we were smaller ...," she said.
The intermunicipal agreement was the first of its kind in the state. The dual role for Ketchen, effective in July 2017, followed the retirement of the late veteran Lee Town Administrator Robert Nason, after 19 years in the post.