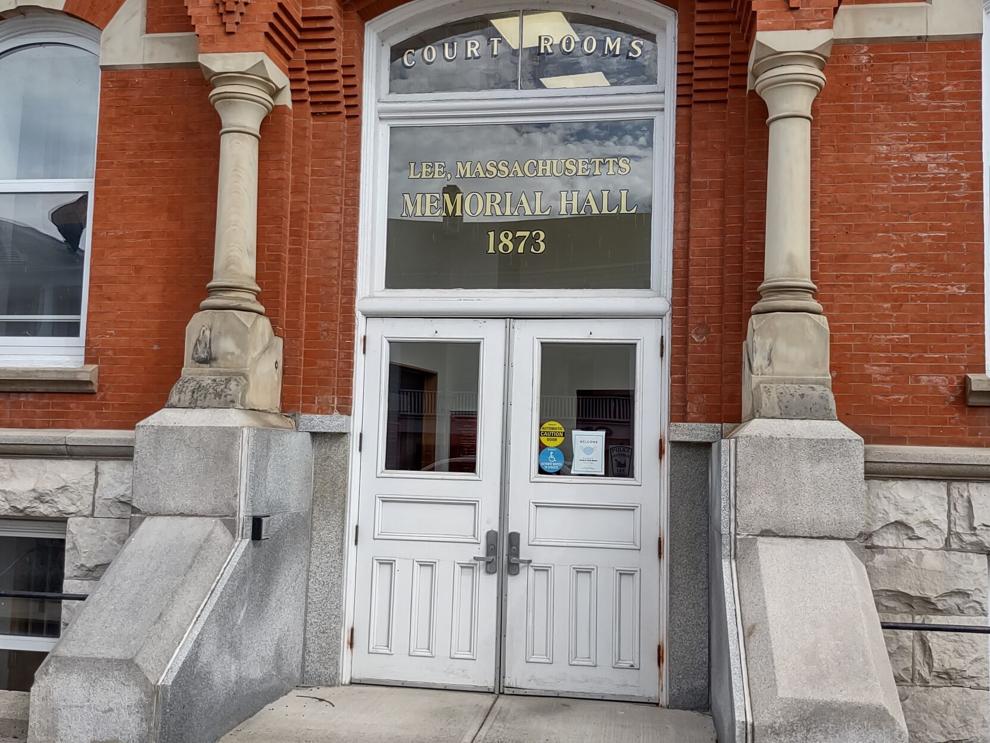 LEE — A local group wants to build a multimillion-dollar community center that would greatly expand the town's amenities.
The Lee Youth Commission on Tuesday unveiled to the Select Board three options it had studied, and concluded that a center with two basketball courts, a wellness center and two community rooms would be the best option. That proposal would cost $12 million.
The panel also told the Select Board that it had looked at a center with just a basketball court, and a more elaborate one that included a pool and aquatics facility. The latter option would cost upward of $20 million.
"Scenario 2 [the $12 million option] is financially feasible to start, then you could expand," said project consultant Jesse Myott.
The Select Board wants more information before putting the project to a townwide vote.
"I want to be able to sell this," said Select Board member Robert Jones. "You want to go to the voters with as much information as possible."
Commission Chairwoman Kathy Hall said her group realizes that cost is the big factor in deciding what type of center the town can afford and still meet the recreational needs of its residents.
"We are cognizant of the economy, but we're confident this can be done," she said. "No matter how you slice it, it's going to be quite a bit of money."
The cost of building the center would add $319 to the annual real estate tax bill of a single-family homeowner, according to Myott, who worked with town financial officials to come up with the figure.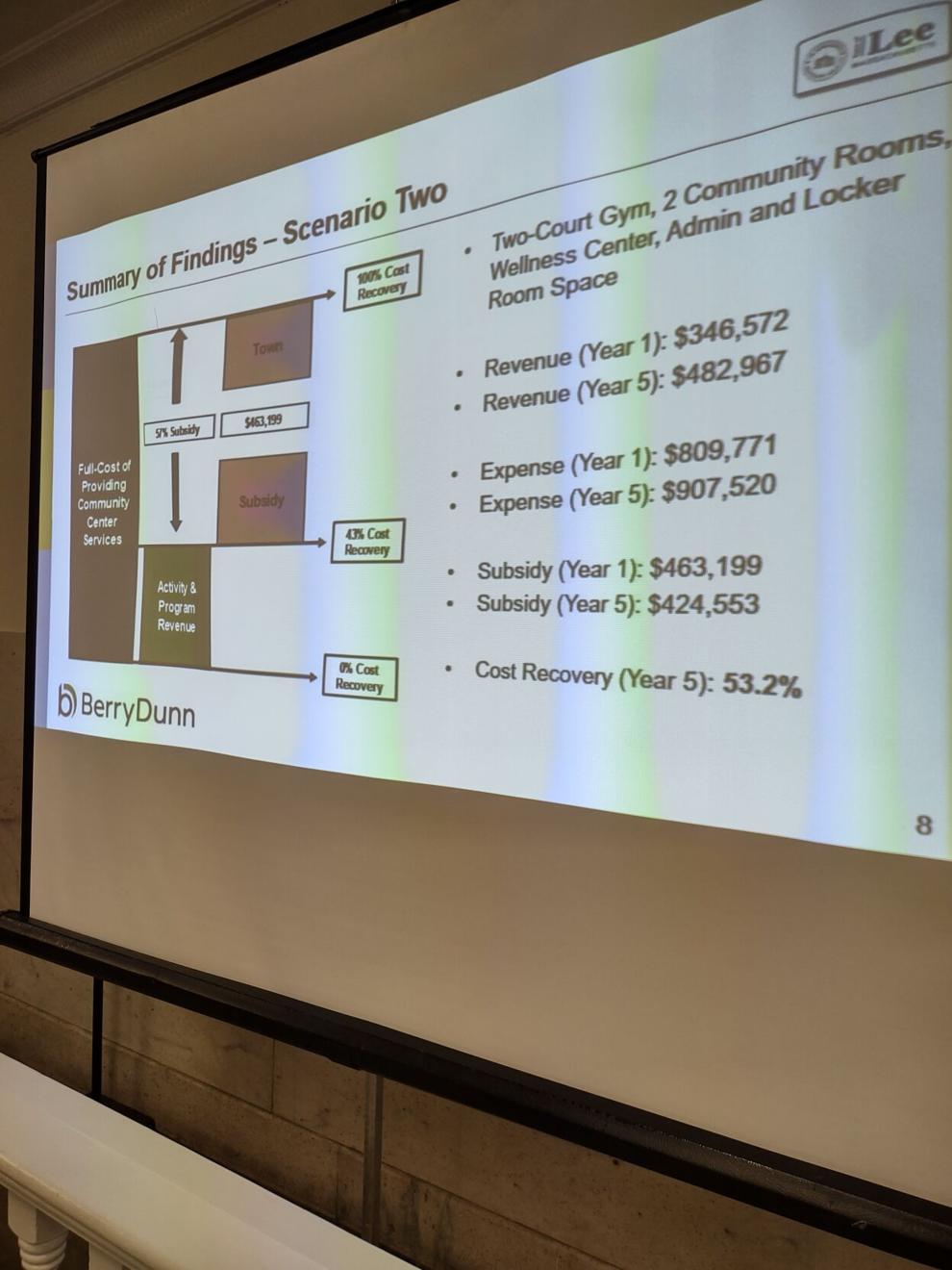 Late last year, the commission put out a preliminary plan based on citizen input.
The commission considered several options, from a basic plan that includes two indoor basketball courts and a community room to the most expensive option on the table. The option of an estimated $30 million to $35 million center included a regular pool, diving pool, therapeutic pools, two basketball courts and other amenities. The pool area alone was estimated to cost $17.1 million, according to the commission.
A public input meeting in late October focused on the most expensive plan and raised red flags with a number of Lee residents.
An informal survey of the 25 people who weighed in on the center during the meeting found that 25 percent favored the pool and fitness center option, while 38 percent wanted the fitness center, but not the pool. All options contain two basketball courts and a community room.
A Berkshire Regional Planning Commission survey of 300 Lee residents taken several months ago found that the top five priorities were, in order, a swimming pool/therapy pool, two regulation-size basketball courts, a walking/running track, a community room and a gaming room.