LENOX — Town leaders are gearing up to ask voters for authorization to borrow up to $6.8 million at current low interest rates to finance four priority projects delayed by last year's coronavirus pandemic-related freeze on capital improvements.
A public safety complex to house police, fire and ambulance services now confined to antiquated and dilapidated quarters at Town Hall is high on the list drafted by the Permanent Buildings Committee for consideration this week by the Select Board, the Finance Committee and, finally, by annual town meeting voters June 29.
An upgraded wastewater treatment plant required by federal environmental regulations also is up for discussion for financing, as well as repairs to the town library's Dome Room, and to Town Hall's cupola and roof.
"The main focus right now is public safety, but we haven't nailed down a site for it yet," Selectman Edward Lane, a member of the buildings committee, said at Monday night's meeting. "We're waiting for some answers for different options. We want to move forward quickly, because if we want to go to town meeting, we have to have answers."
The two most-favored sites identified by a consultant's report prepared 20 months ago by architect James M. Hanifan of Caolo & Bieniek Associates in Chicopee were: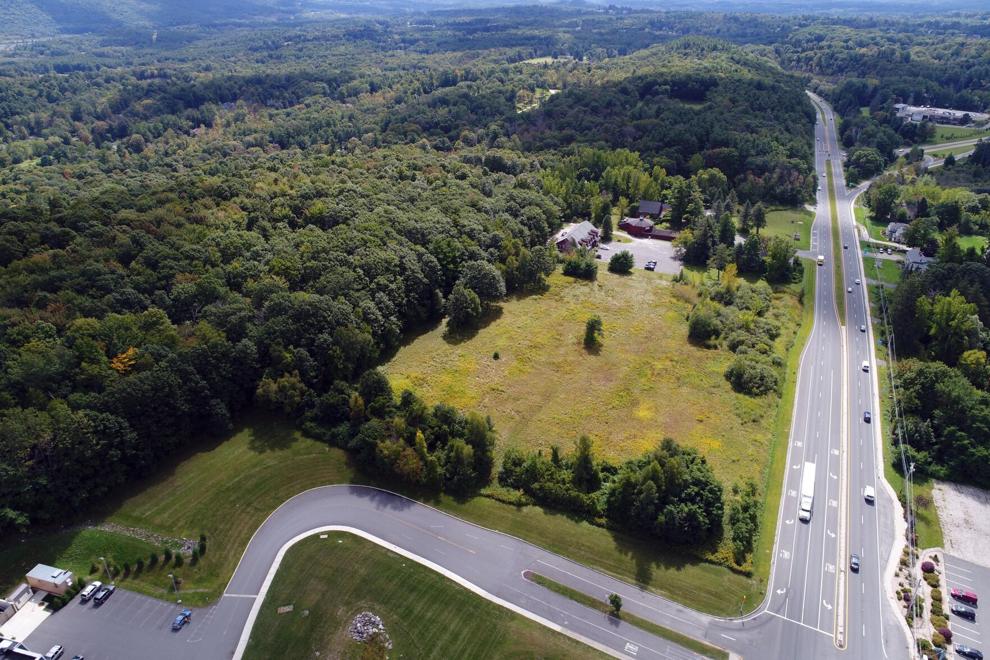 • A portion of the 68-acre Brushwood Farms property owned by the Hashim family at 36 Pittsfield Road (Routes 7/20), considered the most centrally located with easy access to the state highway. Multiple listings continue to advertise the entire site for sale at $3.8 million. Only a portion of the acreage would accommodate the public safety facility.
• The Sawmill Brook town-owned land off Housatonic Street, just east of the highway bypass.
The consultant's report issued in September 2019 included a "very preliminary" estimated price tag of $13,195,000 to construct the complex, not including land-acquisition costs.
According to Select Board Chairman Neal Maxymillian, also a buildings committee member, "a lot of the engineering and design can be done, site-unknown." The warrant article drafted by the committee seeks two-thirds voter approval for $2.1 million in financing for design and engineering services for a new public safety complex.
Acknowledging the national reality that building materials prices are "out of control," Maxymillian stated that it's "not like we're looking to get shovels on the ground any time soon. That will be silly."
But, he stressed, "as a municipality, it's never been a better time to borrow more favorably than right now. We could really set up our future at a very, very advantageous time because interest rates are so low and municipal borrowing is extremely favorable."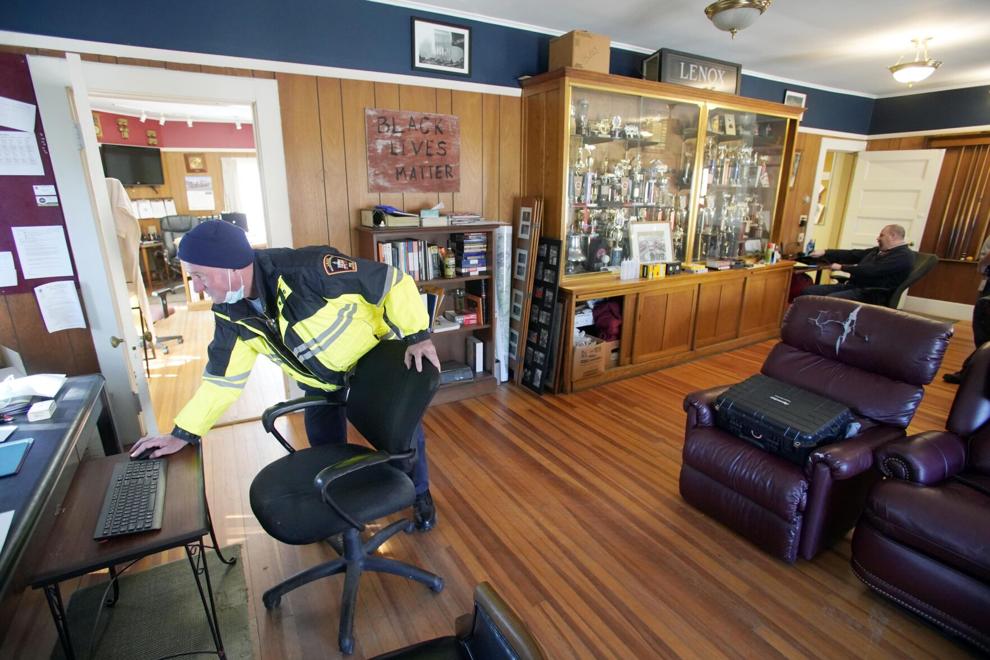 The 1909 firehouse is so outmoded that it requires altering every new truck so it fits into the tight space, and the same applies to ambulances, committee member Tom Delasco said.
The basement police station has code deficiencies, Maxymillian stated, since "very little of what we have would meet a modern code review." In addition, the current location is "functional, but not ideal. The firehouse was designed for a horse-drawn steam pumper."
Describing the project as a "very valuable concept," he voiced the opinion that the town's public safety employees "are the hardest-working people we've got and they've got really dilapidated facilities compared to others in town, and in other towns. We've been making do with a significantly outdated facility for a long time."
Chief Administrative Officer Christopher Ketchen pointed out that "there is a way for us to take advantage of low interest rates now" with a three-year window "to get construction substantially done." A special town meeting could be convened this year to authorize the entire project, including construction, after the design is completed, he explained.
"We're taking advantage of historically low interest rates while still buying ourselves as much time as we can to get out of extraordinarily high costs of materials," he added.
Delasco pointed to the need to secure voter buy-in for the project, since there has been only minimal public discussion about it this year.
"The pandemic set everything back," Maxymillian noted. "We really didn't have any progress to speak of other than design." But, he hinted that the town is in "a more favorable situation than we were in a year ago, relative to possible siting."
As Lane put it: "We're asking the taxpayers to trust us, that we're going to move forward in the correct way, and that's a big ask."
Although the public safety complex held center stage at the committee meeting, three other investments to be considered by voters also commanded attention:
• Approval to finance $3 million for design and engineering to upgrade the wastewater treatment plant.
A 30-year design built 50 years ago has "fallen apart," Lane said. Or, as Ketchen described the project, "it's keeping what we've got for the next generation." There is no choice but to move forward, Maxymillian added, citing federal Environmental Protection Agency mandates "trickling down" to the state Department of Environmental Protection.
• Authorization to borrow up to $1 million for design, engineering, repair and construction in the town library's Dome Room.
But, Ketchen noted that other sources of funding, totaling $300,000, are available, including $200,000 from the state and $100,000 from the Community Preservation Act. As a result, much less financing is expected to be needed, depending on the final cost estimate for the project, which is expected within a week.
• Appropriation of $750,000 to repair the Town Hall roof and cupola, although that estimate soon might change.
Ketchen also told the committee that a "carrot" of up to $1.4 million in federal money approved by Congress in March to help local communities might be available to the town for infrastructure projects.
The annual town meeting outside the high school is scheduled for 5 p.m. June 29.