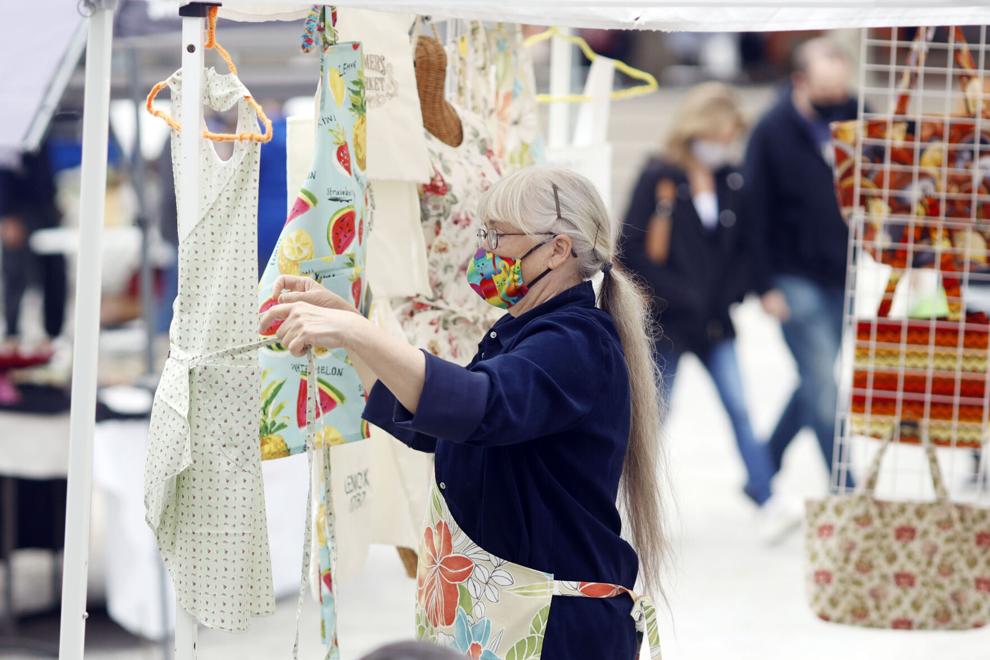 LENOX — With the tourism season rapidly approaching, the Chamber of Commerce is planning a busy slate of events for residents as well as visitors: Several outdoor music series, the return of the traditional antique car show and art walks.
But one summertime fixture is hanging in the balance: The Lenox Farmers Market needs a location that spares the busy downtown from additional parking and traffic congestion on Fridays.
At this week's Select Board meeting, Jennifer Nacht, the chamber's executive director, said that last year's site in a parking lot off Housatonic Street is no longer available. She suggested a location on the greenway in front of Lilac Park on Main Street, since the original plan for the front of the town library is a nonstarter because of a library construction project this summer.
Citing the congestion during midday and afternoons on Fridays, Select Board Chairwoman Marybeth Mitts urged Nacht to scope out another site. The farmers market has moved around in recent years from Shakespeare & Company on Kemble Street to the St. Ann's Church grounds on Main Street, among others. But none have seemed ideal for purveyors and customers.
Mitts suggested reconsideration of the lawn in front of St. Ann's, with its adjacent parking lot. "It would be fine, and traffic could pretty easily come and go," she pointed out.
Nacht's counter-proposal would move the weekly market, on Fridays from 11 a.m. to 3 p.m., into Lilac Park.
But Selectman Edward Lane called that area "probably the worst place to put a farmers market" because of heavy traffic on Main Street.
"We've racked our brains, everybody is trying to figure out a good spot, but it's hard town to find a place for that," he said. "I don't think any of us are opposed to the market, we'd all love to see one, but I don't know where to put it. We've got to find a spot."
Nacht suggested the triangle at Trinity Episcopal Church or the Gateways Inn grounds for consideration. "I'd like to keep it within walking distance to town, otherwise it doesn't make sense for the Chamber to keep running it," she said.
She agreed to consult with vendors and the chamber's board to explore the possibilities, but moving it to the weekend is problematic because Pittsfield and Great Barrington host their markets on Saturdays.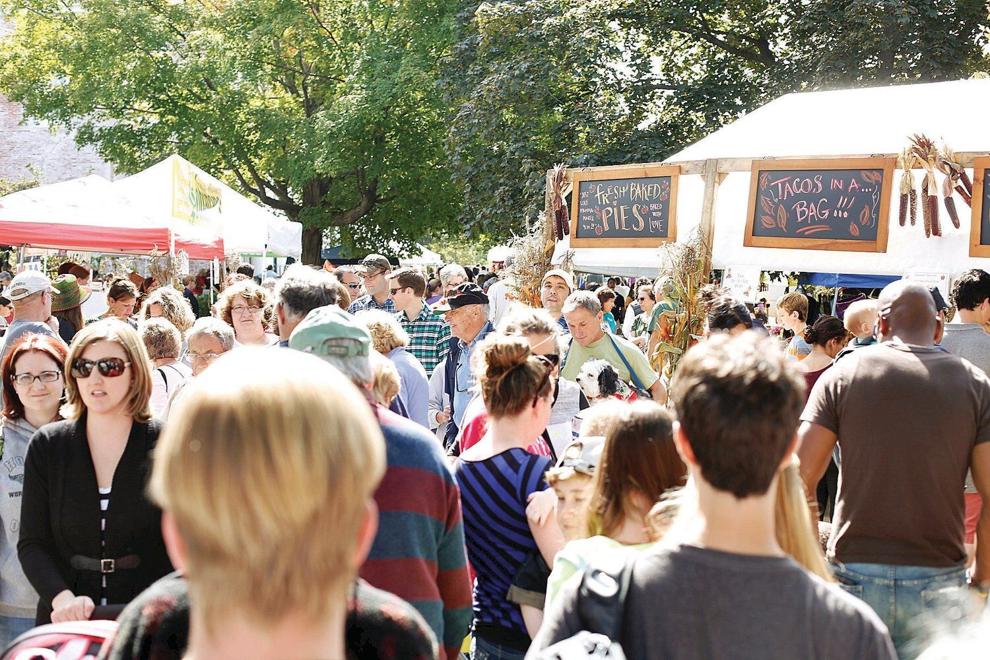 Coming attractions firmly scheduled include:
• The Spring Art Walk on June 11-12 along the Main Street and Church Street sidewalks, as well as Lilac Park, with music and food vendors
• Lenox Loves Music, a series of multi-genre performances, in Lilac Park on Sundays at 3:30 p.m. in June and September
• The Lenox Car Show, a Chamber co-production with Donovan Motorcar Service, from 11 a.m. to 4 p.m. June 18, primarily along Main Street, with up to 50 cars
• Music in the Park, on Wednesday evenings in Lilac Park, with details to be announced.
• The Lenox Craft Fair, at the Church on the Hill Assembly House, on July 30-31.
• Apple Squeeze, returning on Sept. 24 along the Main Street sidewalk.