LENOX — The town has been awarded $398,035 to upgrade safety and "traffic-calming" measures on East Street near Lenox Memorial Middle and High School and on the downtown portion of Walker Street.
The money for the school vicinity covers a rectangular rapid-flashing beacon, one radar speed-feedback signs on each side of the heavily traveled street north and south of the school, improvements to existing crosswalks, replacement of curb ramps, and installation of a new curb extension near the campus.
It is part of a $6 million Massachusetts Department of Transportation statewide "Complete Streets" grant program. The town's grant application, written by Land Use Director and Town Planner Gwen Miller, was submitted April 30.
"East Street is a relatively straight and flat roadway which encourages high vehicle speeds," she stated.
The successful application, announced by MassDOT last week, also covers pedestrian improvements on Walker Street, a major roadway within the town.
Two existing crosswalks at Town Hall and adjacent to Church Street will be slightly raised to alert motorists, reduce vehicle speeds and improve sightlines for pedestrians.
A new crosswalk at the Lenox Community Center will be raised with curb extensions and outfitted with a rectangular rapid-flashing beacon.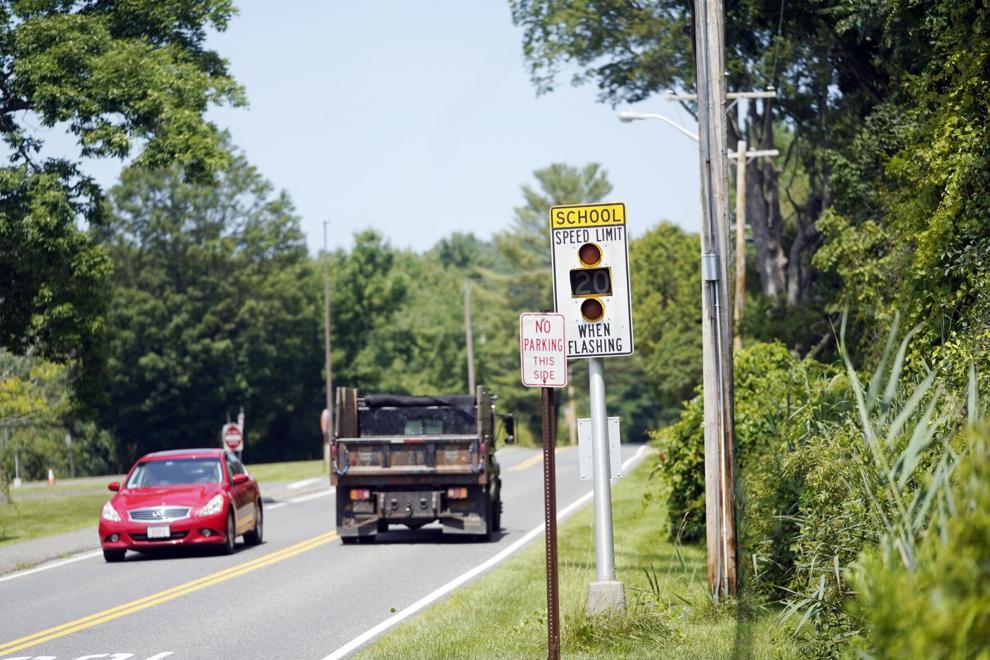 A new radar speed-feedback sign will be added on the north side of Walker Street, east of the Morgan Manor condo complex, to act as a gateway to slow motorists entering the historic downtown village.
The town's application pointed out that the street has many pedestrians, moderate traffic volume and high speeds for a central village district. There were 14 crashes, including one fatality and three injuries, noted during a study of the corridor from 2016 to 2019.
"The existing roadway alignment encourages high speeds which are unsafe and uncomfortable for pedestrians and bicyclists," the grant application noted. "Given the high number of tourists, shoppers, residents and employees, and connections to nearby shops, restaurants, lodging and cultural amenities, the proposed improvements are needed to slow traffic and improve pedestrian infrastructure and streetscape which will promote safe and desirable walking conditions."
Under the program's guidelines, municipalities can seek up to $400,000 in construction project money per application. Lenox was the only Berkshire community to be awarded money in the program's current round.
Examples of projects that can be funded through the program include sidewalks, "multimodal paths," bicycle lanes, improved street lighting and pedestrian signals at crosswalks or intersections.