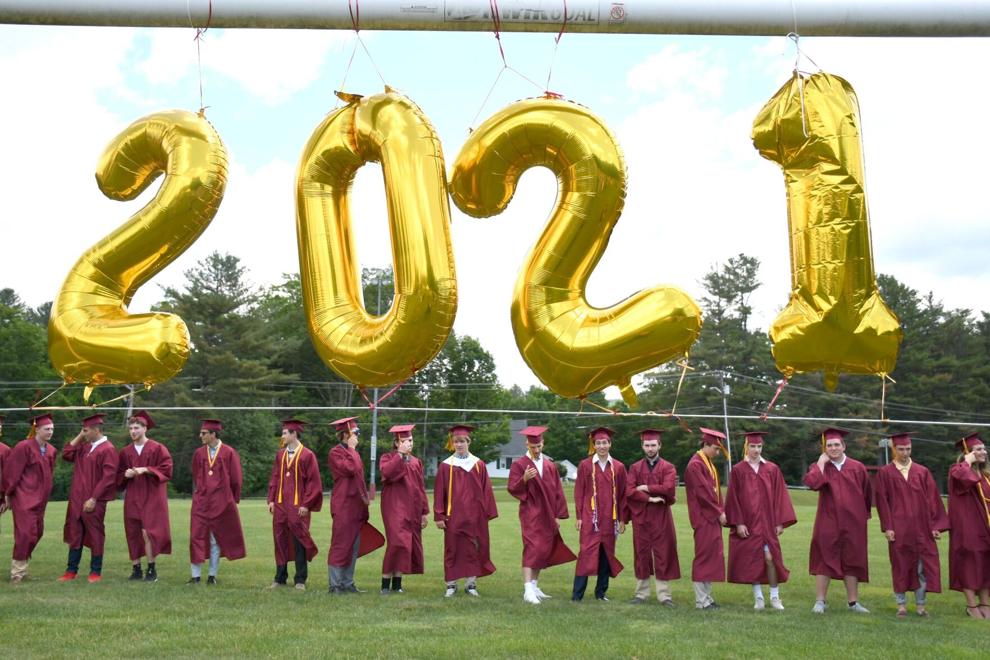 District: Lenox Public Schools District
Graduation Location: Lenox Memorial High School soccer field
Graduates: 61
Valedictorian: Cooper Shepardson
Quote: "As we become part of the 'real world,' we have to make sure that we are doing things that make us happy. One worry that I have for myself is that I will fall into the monotony of life, doing the same thing over and over, nearly every day. I just don't want my life to go by in the blink of an eye by getting caught up in the cycle of working 8 hours a day, five days a week. I think that the most important thing in life is to do things that bring you joy. The job that you have in the future may bring you that joy. However, if it doesn't, you have to find things that will bring you happiness in the other potentially 6-8 hours that are yours."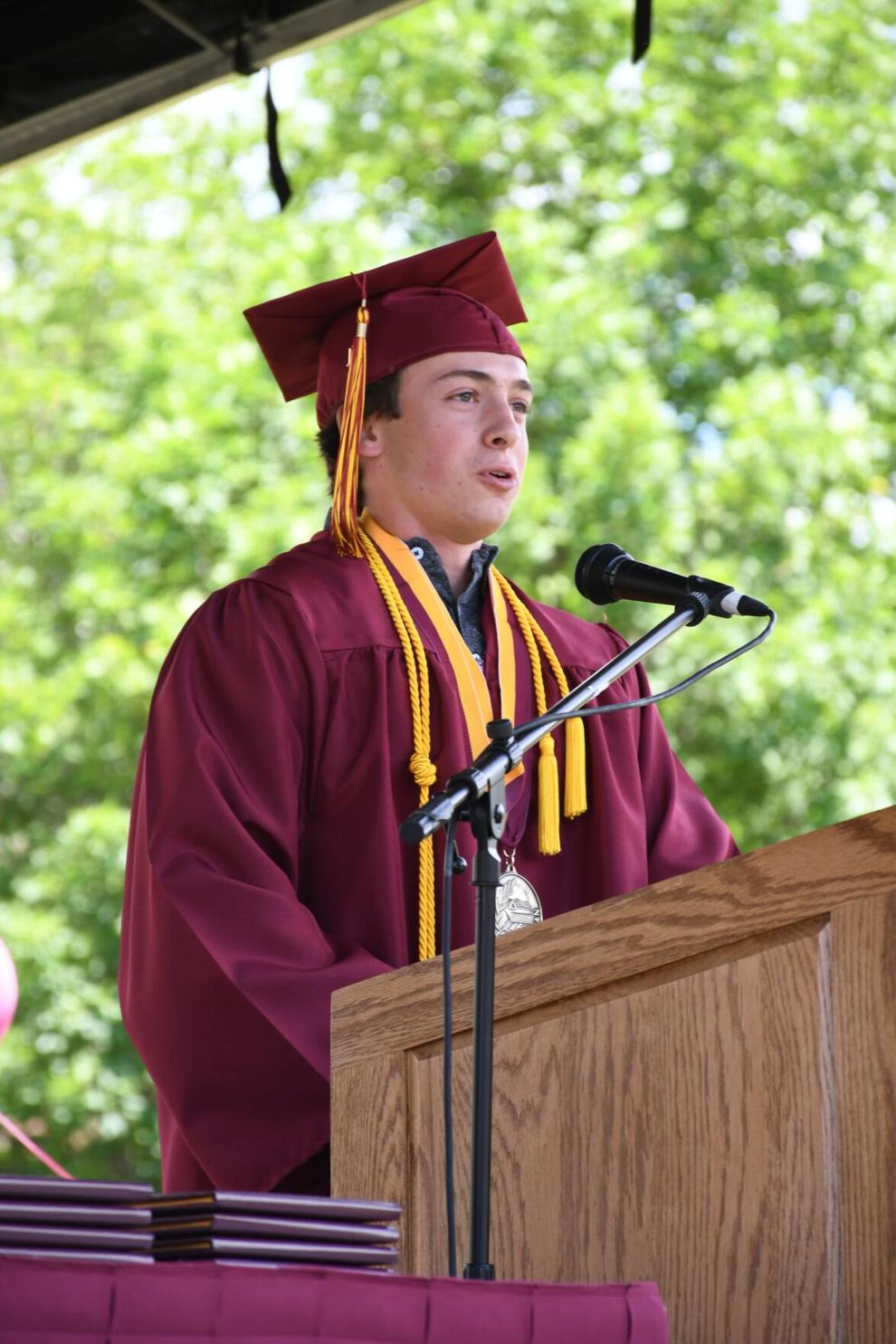 "It can be hard to know what makes you happy sometimes. You may want to just keep doing the same thing everyday, but you have to go out and find what brings you joy. None of us should "settle" for an average life. Even if the moments of joy are tiny, grab a hold of as many of those moments as you can every single day."
Salutatorian: Jenna Codey
Quote: "Change, by definition, is the act or instance of making something different. Change is unexpected, life-shattering, triumphant, and terrifying, yet somehow it is the truest thing that I know. I have realized that change is inevitable. Everyone's life is littered with it, no matter who they are or what stage of life they are in. In fact, there is a magic in the transformation occurring in front of us everyday, each second bringing a spark of new opportunity."
Staff speaker: Principal Michael Knybel
Quote: "You are each prepared with a bad day toolkit. For 15 months you were thrown into a rollercoaster of unknowns. Changes in learning, changes in instructional delivery, and you were not given a great deal of training.
"But here we are ready to graduate, the entire class and no one is left behind. I have seen your incredible positivity. I will remember you because I know your positivity is contagious, even more contagious than Covid-19."
Memorable moment: At the end of the ceremony graduates made a circle on the field to the left of the soccer field and threw their caps up in the air.
— Gillian Jones, The Berkshire Eagle