LENOX — Reserve police officers who work part time, often as second jobs, play major roles in many small Berkshire County towns — especially those that are seasonal tourism destinations.
Massachusetts' new criminal justice reform legislation requires reserve officers to have the same level of training and certification as full-time officers, and that has local departments scrambling to meet the requirements set by the Massachusetts Peace Officer Standards and Training (POST) Commission.
The minimum training time for the reserves has been doubled, to 800 hours, the same amount that full-time officers complete when they graduate from the state's police academy before or just after they are hired. The commission now requires all reserve officers to finish the 400 additional hours of online and in-the-field training. The impact is especially severe on the smallest police departments that rely significantly on part-timers.
The mandate is impacting staffing levels and police department budgets at a difficult time. Mark Leahy, executive director of the Massachusetts Chiefs of Police Association, has pointed out that retaining and recruiting police is a higher hurdle because the profession has been "vilified" by social justice movements.
According to Leahy, 103 police chiefs have retired in Massachusetts over the past year, compared with an average of 30 annual departures. "We are losing people left and right," he has said.
During a recent conversation with The Eagle, Lenox Police Chief Stephen E. O'Brien detailed the effects of the new training requirements for part-time officers on his department, which employs eight reserves in addition to nine full-timers. The interview has been edited for length:
Q: What's the major impact on your department?
A: In general, all our part-time officers have full-time jobs elsewhere. Four are firemen, and they obviously don't have the desire to use their vacation time to do the one week of defensive driving training, another week of firearms training and one week of defensive tactics. And there is more online training to get up to speed to a full-time officer status.
Because there are so many reserve officers across the commonwealth, they can't possibly be trained at the same time. So, it's broken down by last name, A-H, I-P, Q-Z. We have four people, A-H, who have to complete all the training by July 1, 2022, or they do not get certified. The other last-name categories have July 2023 and July 2024 deadlines.
Q: Is there an element of diversity training within the requirements?
A: I'm certain there's some within the online portion, but that's normal in-service training for us.
Q: Will you need to hire additional full-time officers?
A: I don't think that some of these part-time employees are going to be interested in using their time to get three weeks of hands-on training, and if they don't do that, we won't have officers to fill shifts.
I've already been OK'd for a 10th full-time officer, which I have yet to hire, and I will be asking for an 11th for fiscal year 2023 and then probably a 12th for fiscal year 2024. I'm trying to do it one at a time so it's not a big shock. That will get us up to three on some shifts, including one sergeant per shift.
That's the way it should work for all police departments, but I understand that's sometimes not cost-effective. There's also a cost to the towns to sending these [reserve] guys to school, especially for firearms training.
Q: Have you estimated the cost impact for Lenox?
A: A new hire is $50,000, plus benefits, and then moving an existing officer to sergeant is a jump in money. There will be a lot. But, when we have this many people and a patrolman is out sick or takes a day off, we would not fill it because we would already have two guys on already.
Q: Is it harder now to recruit police officers?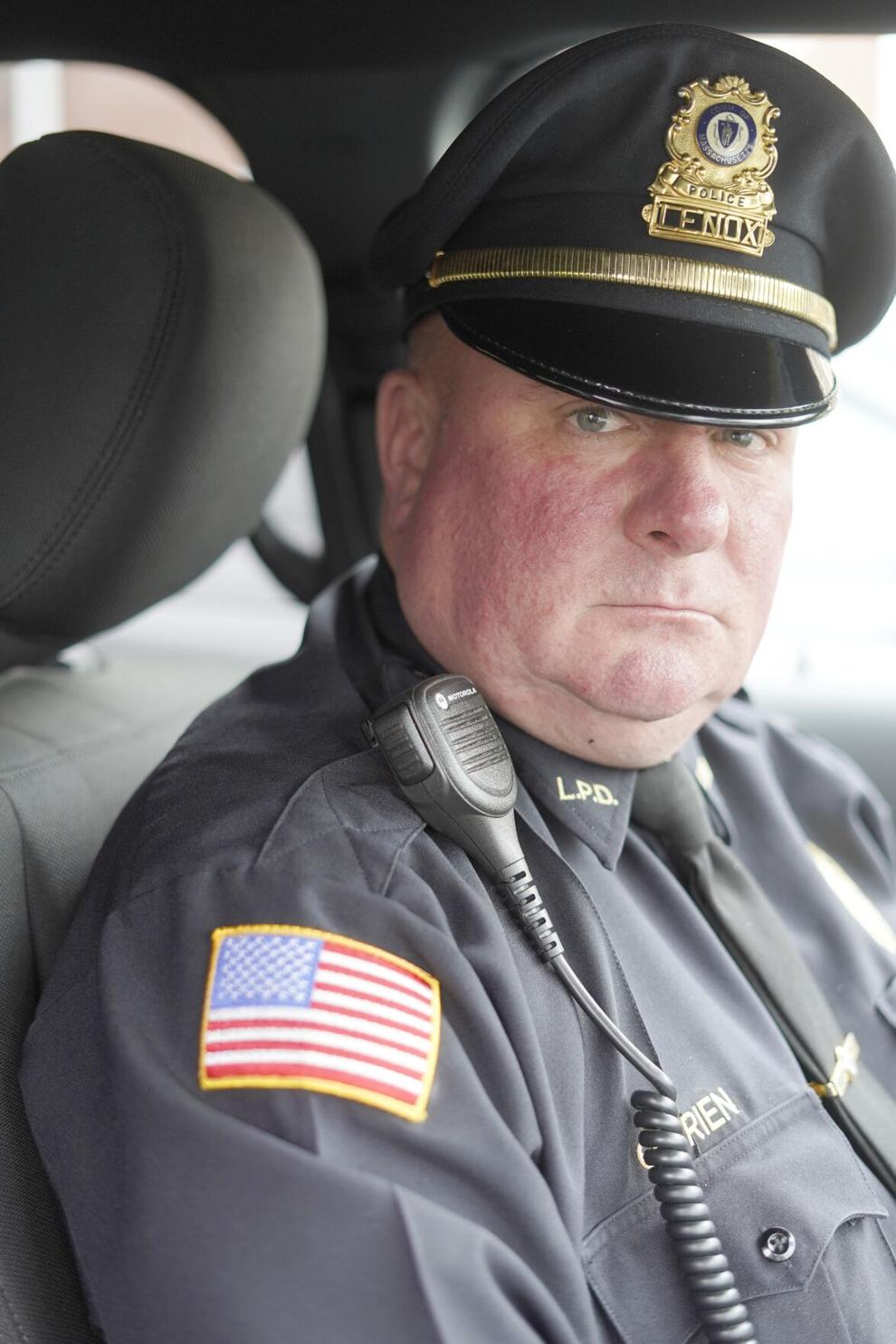 A: There's a shortage of people who want this job. I understand the way this profession is going, and it's not necessarily where you work or how much money you're making, it's what's going on with the attitude around policing. It's a tough time right now.
It's very positive in this town, but the general outlook on the job coming from an outsider's perspective, is, "Why would I want to do that?" We are hoping that people will see that we are very lucky here in Lenox to have an extremely supportive community, town manager and Select Board. There's no question about it, and we're very grateful for that. We're very lucky and hope to continue that, and we will work as hard as we normally do to keep everything the way it is right now. But, it's a very challenging time for police in general.