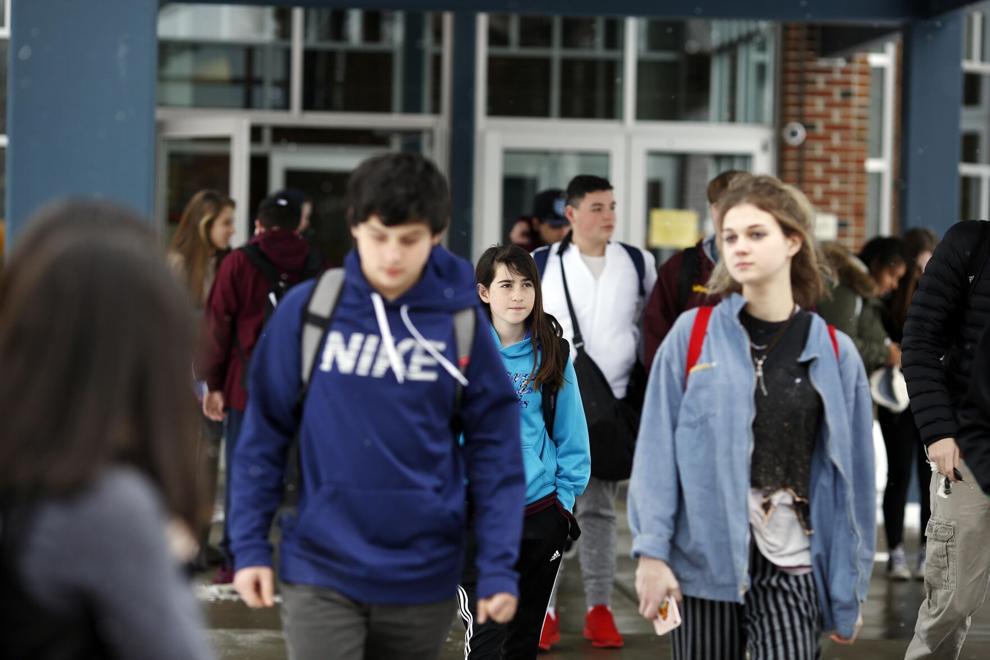 LENOX — School district and police officials want the public to know that safety and security precautions at Lenox Memorial Middle and High School and at Morris Elementary School are being enhanced.
At this week's School Committee meeting, Superintendent Marc J. Gosselin Jr. cited the recent shootings at Oxford High School in Michigan as one reason for the safety update.
"These are things we don't always share publicly," he acknowledged, "because we don't want people to know much about our plans. But, we do want people to know that we are planning."
Gosselin stressed that staff training and overall preparedness have been ongoing since the start of the school year and even earlier through "a fresh set of eyes for a safety reset." He began his tenure as superintendent July 1.
The public presentation should not be mistaken as a specific "knee-jerk reaction" to incidents at Oxford and elsewhere, he said. At the suburban Detroit high school, four students died and six others were injured, as well as a teacher, after a 15-year-old student allegedly opened fire Nov. 30. It was the deadliest K-12 school shooting since 2018.
Police Chief Stephen O'Brien stressed that his department has been working closely with state Trooper Andrew Canata of the State Police School Safety unit.
O'Brien acknowledged "a couple of incidents this year where we had to spring into action" to take care of potential issues that turned out to be misunderstandings and nonthreats.
"If you've got a funky feeling about something somebody said or posted, take a screenshot of it" and send it to school officials or to the police, he urged. "We can't encourage that enough."
All-staff meetings at both schools led by William Colvin, the Lenox Police school resource officer for the past 20 years, and Canata included a review for teachers of existing lockdown precautions for securing classrooms, which routinely are locked anyway.
After the Oxford shootings, police reminded school building principals by letter to emphasize that "if you hear something, if you see something, bring it up," Colvin pointed out.
"We'd rather look into something and totally deem it a nonthreat than to miss something," he explained. Colvin credited staff at the schools for alerting top administrators and police about anything suspicious, including off-campus activities.
School staff members are equipped with radios for communicating as needed. Upgraded key systems and additional cameras are being planned.
A pre-announced drill will be held next month at each school, followed by a "hands-on" drill, but without any role-playing by participants.
"We want to make sure that we're not intentionally inflicting trauma on kids," Gosselin said. "We want to make them feel safe and secure in the schools."
"We've had some deep conversations around this with our team, and I think we're all on the same page on how to do those things," Gosselin said, emphasizing the need for open lines of communication as opposed to what broke down at the Oxford, Mich., high school.
"We follow through on everything, no matter how silly it might seem, because we want to make sure that we can rule out anything," he told the School Committee. "But, we can do better."
School Committee Chairman Robert Vaughan, a former principal at Morris Elementary, voiced strong support for the ongoing communication between police and administrators.
Gosselin made it clear that if a student is confronting an imminent mental health crisis, a county crisis unit will respond promptly while the school uses its procedures to keep the child safe.
"To minimize loss of life is our No. 1 priority at all costs," he said.