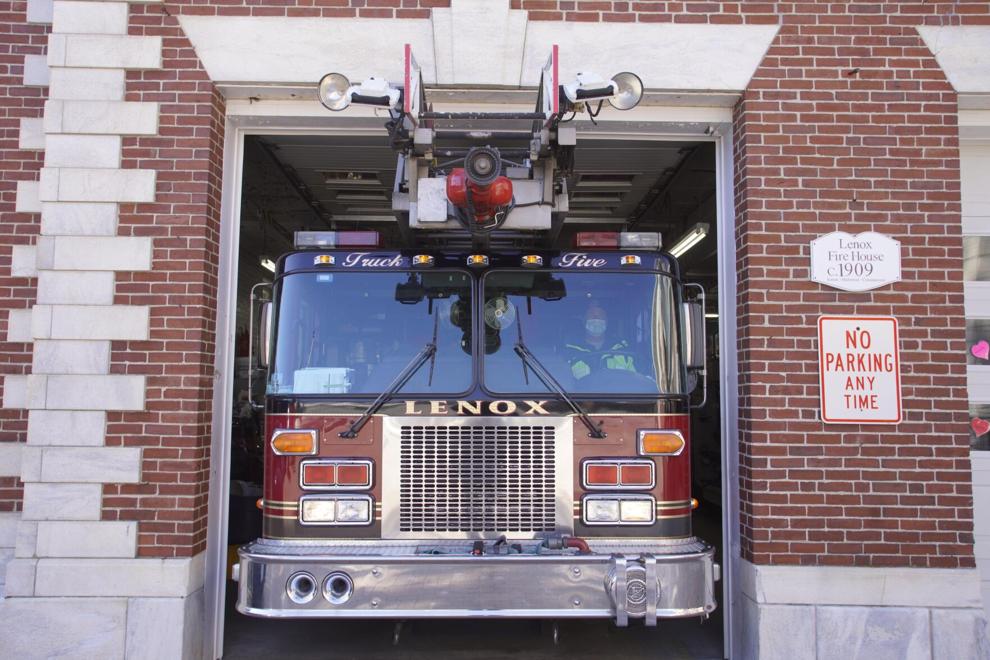 LENOX — With multiple, multimillion dollar town investment projects on the launching pad, the long-awaited new public safety complex is set for takeoff.
But the estimated $20 million project still faces challenges: The designated site at Sawmill Brook, off Route 7/20 at Housatonic Street, must pass environmental tests ahead of a site plan.
If those hurdles are cleared, voters at a special town meeting in November then will vote on whether to approve long-term financing.
THE BACKSTORY
The antiquated 1909 fire station next to the 1901 Town Hall is so cramped that new firefighting equipment has to be retrofitted, at an extra cost, to fit into the limited space.
A pre-pandemic study by the town-hired consultant found that the existing facilities were considered unsuitable for renovation or expansion.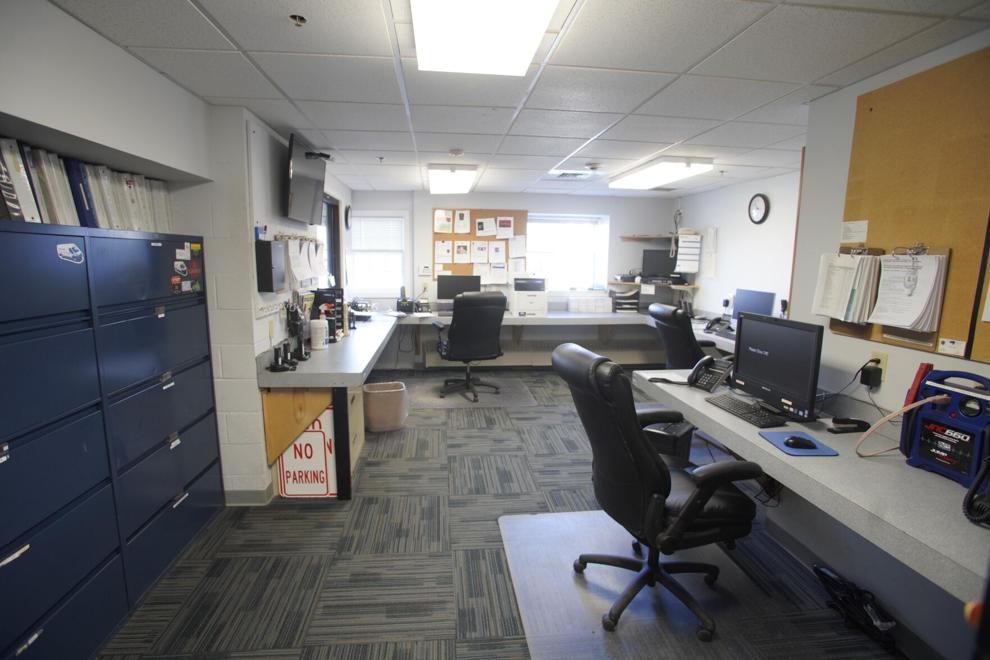 • The fire station, staffed around the clock by the town's professional and volunteer fire department, has building code violations, lack of accessibility, structural challenges, an outmoded fire detection system and generator, as well as a lack of insulation. There are no separate male and female locker rooms and showers.
• The equally cramped and outmoded police station, in the Town Hall basement, is afflicted by code issues, including state Department of Public Health violations, according to the consultant's report, issued in September 2019.
• The Sawmill Brook site, previously designated by the town for affordable housing, became a possibility after town meeting voters in May 2019 failed to approve a rental project by the needed two-thirds majority.
• The consultant's study had favored a parcel on Brushwood Farm off Route 7/20 as the best, centrally located choice for a public safety complex. But after two larger parcels were sold to Pennrose LLC, an affordable housing developer and to Jason Smegal, owner of J Smegal Roofing, a remaining 4-acre site was deemed unsuitable because of environmental issues. Sawmill Brook was designated as the runner-up.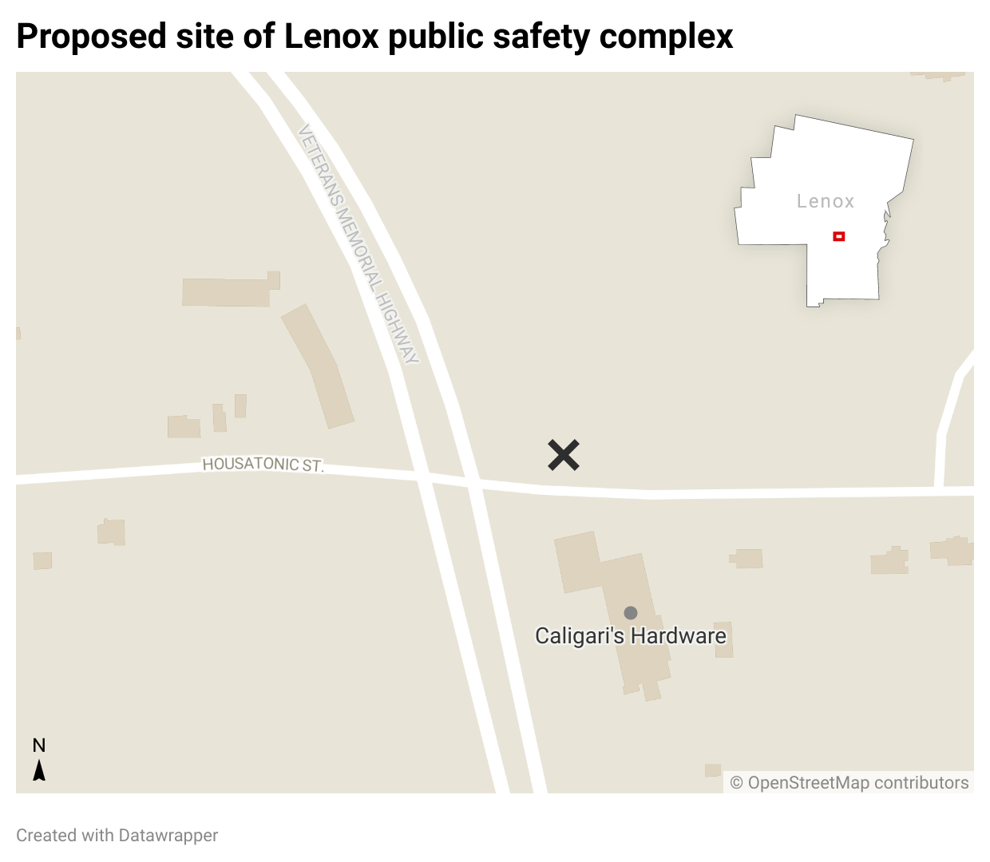 WHAT'S AT STAKE
Architect James Hanifan of Caolo & Bieniek Associates in Chicopee, who conducted the study, told the town's reactivated Permanent Building Committee this week that he is moving ahead with preliminary studies of the 19-acre Sawmill site opposite Caligari's Hardware.
• Based on a previous study, only 5 or 6 acres are expected to be buildable because of wetlands and a conservation restriction involving a vernal pool, additional wetlands and a pathway for migrating salamanders.
• A complete survey is needed, Hanifan said, but only after the exact boundaries of wetland areas across the site are flagged. Surveyors would determine property lines, inspect topography and examine rock outcroppings and ledges, "a challenge on that property," he said.
• Civil engineers would prepare final studies and a final report, covering setbacks, any required town ordinances, potential planning and zoning issues, to determine the buildable area.
Because of site conditions, a two-story public safety facility is favored to minimize the footprint, rather than a more expansive one-story building, Hanifan said.
WHAT THEY'RE SAYING
"It's a heavily wooded area. Surveyors can't use GPS, so it's an expensive survey; a lot of land," Hanifan said. "It takes a considerable amount of time."
As for rock and ledge blasting, "it's a very, very controlled operation," said committee member and Select Board member Neal Maxymillian, president of J.H. Maxymillian, the Pittsfield-based civil construction and engineering firm. He cited experience on projects on Walker Street in Lenox, at Williams College and along the Massachusetts Turnpike.
"We've got to move forward with this anyway, so it's worth taking our time to research what needs to be done," committee Chairman Edward Lane, also a member of the Select Board, pointed out.
NEXT STEPS
The Permanent Buildings Committee voted unanimously to move ahead with the Sawmill site, paving the way with an in-depth study and survey.
Maxymillian proposed an overall schedule for the preliminary work in time for a presentation to voters in six months. "We're resolved that this is the site," he said, unless the wetlands area is much larger than expected, requiring a three-story building, "which we're not wanting to do."