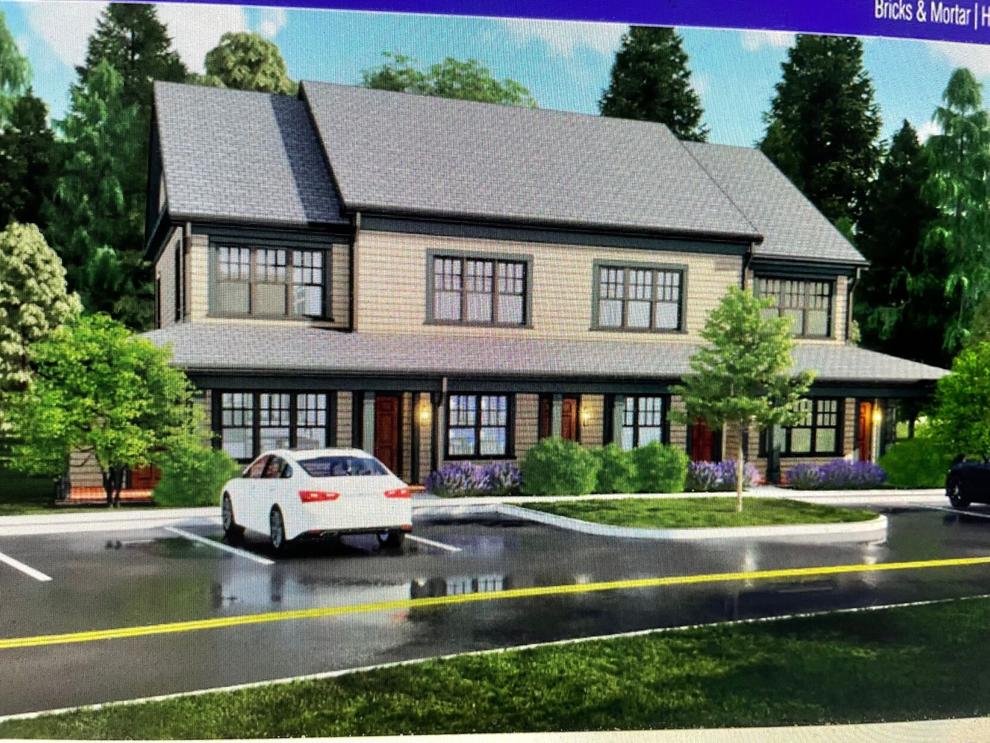 LENOX — A proposal for a mixed-income, rental housing development at Brushwood Farm is on a fast track, winning early, enthusiastic backing from several town boards and committees, including the Select Board.
The revised version of the 36 Pittsfield Road site plan was presented to the town's Affordable Housing Trust Committee on Monday, as well as to the Planning Board on Tuesday, which unanimously approved the plan. It originally was unveiled in June by the Boston regional office of developer Pennrose LLC.
The development, if approved by the Zoning Board of Appeals at an expected public hearing next month, would occupy 13 acres of the 68-acre property owned by the Hashim family. Pennrose has a purchase-and-sale option for the land, with final acquisition depending upon ZBA approval.
The total project cost is currently at just under $30 million, subject to upward revision and not including the land purchase, Pennrose developer Rebecca Schofield told The Eagle. The total includes construction, design, financing, legal fees, permitting and all other costs.
Rentals of the one-, two- and three-bedroom units would range from about $800 to $2,500, according to current projections, subject to ongoing market research, she said.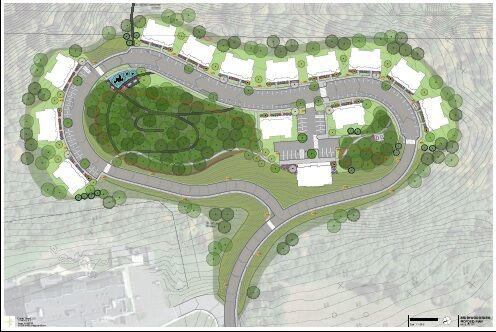 The Pennrose plan is for a Massachusetts Chapter 40B development, said Charlie Adams, regional vice president for Pennrose. State law enables local zoning boards to expedite and approve mixed-income housing developments under flexible rules if at least 20 to 25 percent of the units have long-term affordability restrictions.
The proposal aligns with the town's Housing Production Plan aimed at boosting affordable housing toward 10 percent of total residential properties, in line with state guidance. Brushwood Farm Housing, the project's working title, also fits in with the Lenox Master Plan adopted this year.
Pennrose has filed with the state's Department of Housing and Community Development for review and preliminary approval, Schofield told town planners. The company will be seeking state financing for the taxpayer-supported development.
"That's a big piece of how this project is possible," she said.
The development — it's served by a nearly half-mile access road — would have sufficient town sewer and water resources and also has the support of the Lenox police and fire chiefs, according to civil engineer Steven Mack of Foresight Land Services in Pittsfield.
The development would be sustainable, all-electric with possible solar panels, Schofield said.
"I think this is a beautiful development," said Planning Board Chairwoman Pam Kueber, citing the buildings, the layout and "the way the homes are nestled into the environment. It all seems very high quality." Other board members also voiced enthusiasm.
"It does meet a need, absolutely, it looks like a tremendous opportunity, and we should give them a resounding letter of approval that we think this has a lot to offer the town in so many ways," said longtime Planning Board member Kate McNulty-Vaughan, who also is on the Affordable Housing Trust Committee. She cited "very low income levels" in Lenox that make it difficult for local employees to find housing they can afford.
Affordable Housing Committee member Charlene Rosen also praised the developer's attention to environmental and natural resources issues.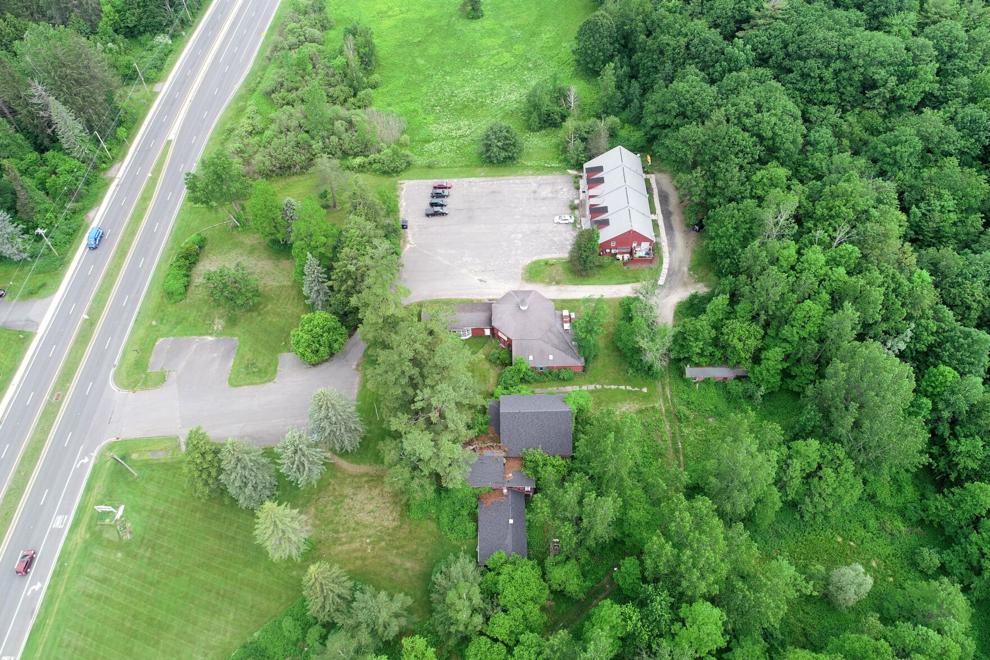 Preparation of a letter of support from the Affordable Housing Trust Committee won approval, 5-0, with two abstentions.
All 65 apartments proposed for the site would be affordable or workforce apartments, Adams pointed out. "Fifty of the units would be classified as low-income housing for renters with up to 60 percent of the area's median income" as defined by the U.S. Department of Housing and Urban Development. Thirteen of those apartments are reserved for applicants at 30 percent of the median income.
The median income for a four-person household in Lenox, based on the Pittsfield metropolitan area, is $85,000, according to current HUD calculations.
Fifteen apartments would go to applicants with 60 to 120 percent of the area's median income. The plan calls for 95 parking spaces. A traffic study is pending.
Adams stated that, based on income, 75 percent of Lenox residents would qualify for housing at the proposed development. The apartments would be awarded to applicants based on an advertised 60-day lottery, he noted.
Subject to state approval, up to 70 percent of the affordable units — 35 apartments — could go to eligible, income-qualified Lenox residents, people who work in the town or those with students enrolled in the public schools, during year one of the application period.
A majority of the units are two-bedroom apartments; the rest are a mix of one- and three-bedroom configurations. There would be a clubhouse-style community building, similar to Pennrose's Village at Nauset Green project in Eastham on Cape Cod, which opened early last year, as well as picnic tables and a playground.
Adams touted the "beauty of this site from a historical perspective. We're working hard to maintain the vibrancy of the site for natural environment."
He also cited the Berkshire Regional Transit Authority bus stop at the site and its proximity to the Lenox Commons mixed-use development, which includes a cafe, medical and other professional offices, as well as a variety of retail establishments.
Adams described major environmental challenges: The hillside location involving a "major grade change," a practical access road, potential elimination of ledges and compliance with the Scenic Mountain Act applying to elevations of 1,400 feet or higher.
"This is step one of a long process," Adams acknowledged. "We're now at the starting line for getting zoning approval and financing." In addition to state loans, financial support from the town, via the Community Preservation Committee, will be pursued, he said.
If money from the state and the town is obtained in 2023, at the earliest, construction lasting 14 to 16 months would follow, with potential completion in 2025, Adams predicted.