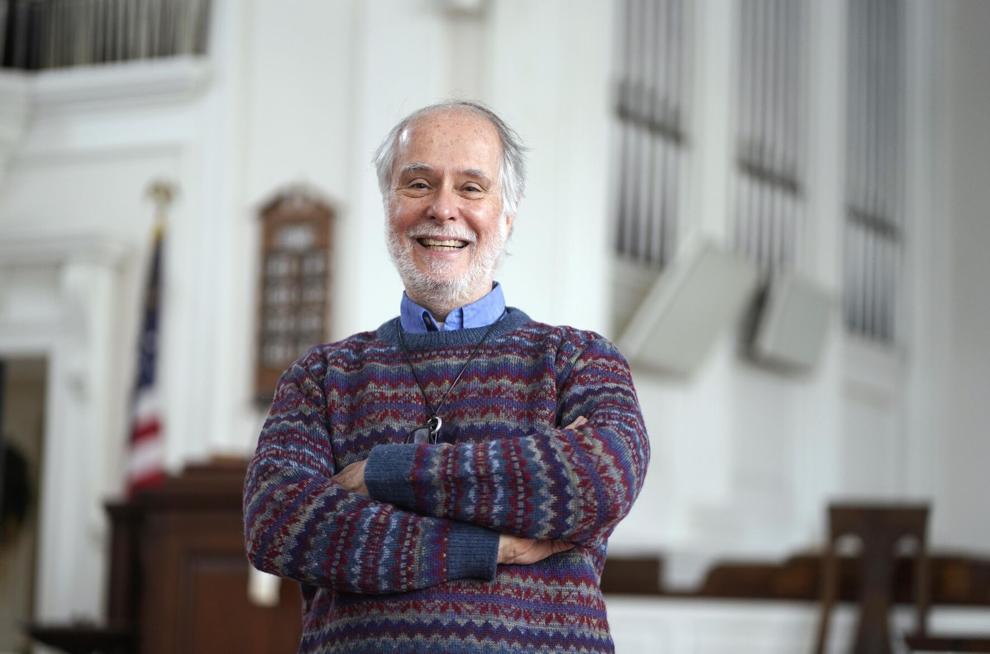 PITTSFIELD — The Rev. Joel Huntington's childhood was soaked in booze.
A native of Richmond, Ind., Huntington grew up with an alcoholic father, and his only true escape was when he and his mother went to St. Mary's Catholic Church in town on Sunday mornings.
"Going to Mass was the only normal, safe thing my mother and I did," he told The Eagle. "I had this experience with God and decided the clergy was my path to the future."
That path is coming to an end. After 32 years as pastor of South Congregational Church, Huntington is retiring.
His service in Pittsfield — roughly the size of his hometown on the Ohio border — comes to an end Sunday, when he will lead his last Sunday service at the South Street house of worship. The day before there will be a farewell gathering in the parking lot to the rear of the church at 1 p.m.
Monsignor Michael Shershanovich, pastor at St. Joseph Catholic Church on North Street, said he has come to admire and appreciate Huntington as a "great pastor."
"For me, Joel is the man the prophet Micah writes about. He loves tenderly, he acts justly and he walks humbly with his God. Joel is a model for all clergy," Shershanovich said.
Journey to Pittsfield
Huntington, 69, grew up Catholic only to attend and graduate from Earlham College, a Quaker school in Richmond, Ind., before heading on to two different seminary schools from 1977-1982. After graduating in 1982 from Andover-Newton Theological School in Newton, he was ordained a minister and became an associate pastor at a small church in Quincy. In 1989, he moved west to the Berkshires to take on the pastoral duties at South Congregational Church.
Almost immediately, one of the church's primary missions was to address food insecurity in the Pittsfield area. In 1990, South Church and St. Joseph started a joint kitchen providing weekly meals to the needy. Ever since the pandemic hit, the kitchen — now operated solely from South Congregational Church — has provided grab-and-go meals serving 60 to 75 people each week.
Out of that has grown the Berkshire's largest food distribution, The South Community Food Pantry, which serves 600 to 650 households each week, according to Huntington. As a child, he knew all about limited food options at home.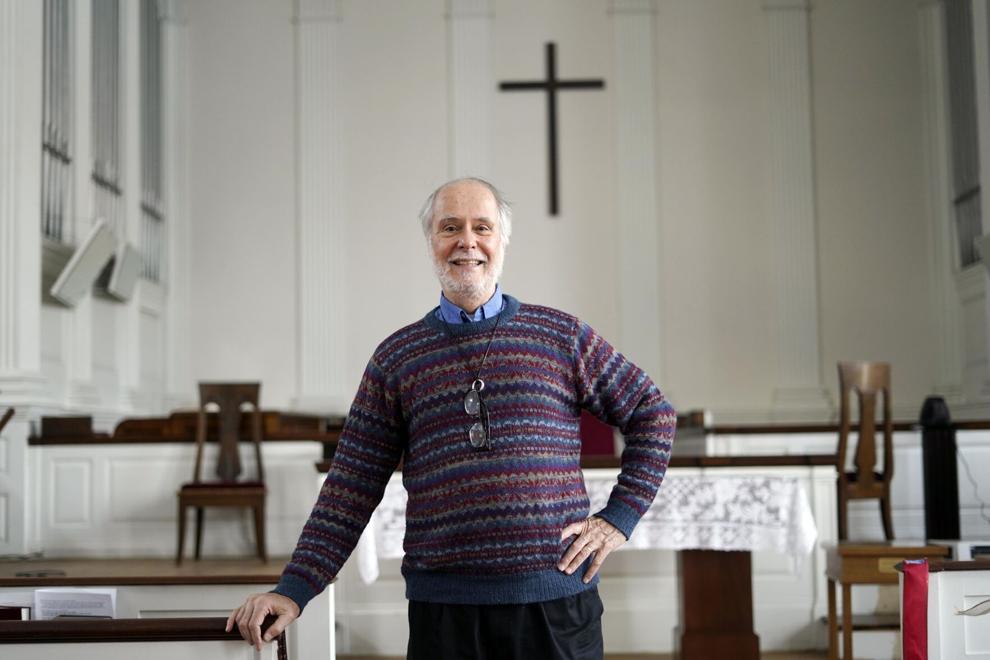 "I have all these memories of mayo sandwiches on white bread. My whole ministry has been about feeding peoples' souls and feeding peoples' bodies," he said. "I love serving the people and being with the food pantry ... where Jesus would be."
South Congregational Church is best known as the distribution point for Thanksgiving Angels. On the Monday before the holiday dozens of volunteers from more than 20 faith-based organizations hand out groceries collected the prior few weeks for a cook-your-own turkey dinner to nearly 1,500 households.
Shepherding others
Besides Sunday service and school and the food programs, nearly 20 church groups and community-based organizations regularly met at South Congregational Church prior to the pandemic.
In addition, the church in 1992 began a pastoral student internship program for those in the area attending a seminary school. To date, Huntington said that 17 young men and women have used South Church as a training ground for their future ministry.
"They bring new ideas and new experiences to our church. We had a transgender student once who came from Georgia and the congregation learned to accept him as they got to know him as a person," Huntington said.
Huntington has also worked closely with the Rev. Jenny Gregg and the outdoor worshiping community "Cathedral of the Beloved," which gathers on Sunday afternoons on the lawn of St. Joseph Church. This ministry provides meals, support and compassion to those who are unhoused and struggling in Pittsfield.
Huntington has served on several collaborative groups such as the executive board of the Pittsfield Council of Congregations. He is also the former president of Berkshire Interfaith Organizing and helped create the Emergency Fuel Fund, which provides 100 gallons of heating oil or other necessary heating energy to needy families.
Huntington's 32-year ministry was also one of knowing the importance of church upkeep. Within the last decade, church leaders conducted two capital campaigns totaling $335,000. The money was used to upgrade the 172-year-old church and 87-year-old Parish House with a new roof and steeple repairs. Other upkeep included an exterior paint job, the installation of 100 solar panels and revamping the kitchen, which provides meals for weekly community dinners and other functions.
Huntington also knew the importance of collaborating with other pastors and their churches. Right next door to South Church is the First Baptist Church. The pastor, the Rev. Sheila D. Sholes-Ross, said she felt welcomed by Huntington when she came from North Carolina eight years ago.
"I loved being on various community church/event programs with Joel. He was never afraid to say, 'Amen' to messages I offered ... that so touched my heart," Sholes-Ross wrote in an email.
Huntington said with no daily schedule to follow after he retires, he plans to spend the next year sleeping a lot and hiking as he and his wife Tora move to Richmond. He leaves with a heavy heart.
"I'll miss all the relationships that have woven their way into my heart," he said. "This congregation is so open to the spirit and are willing to serve as they come together to listen and grow."