PITTSFIELD — City officials hope that a new marketing campaign, slogan and website launched Thursday morning will make residents and visitors fall in love all over again with Pittsfield.
The new landing page for city events, outdoor activities, restaurants, shops and cultural institutions is LovePittsfield.com.
"If you're 2 years old or 80 years old, there is something for everyone [in Pittsfield]," Mayor Linda Tyer said during a rollout event Thursday at the Lichtenstein Center for the Arts. "This website is going to beautifully highlight and showcase all of the things that we know Pittsfield has to offer."
The website features a catalog of activities and events for residents and visitors, and information on where to dine, shop and explore in the city.
The website already hosts 168 listings for local businesses and about 150 events happening at places like Barrington Stage Company, Arrowhead, the Berkshire Athenaeum and the Colonial Theatre.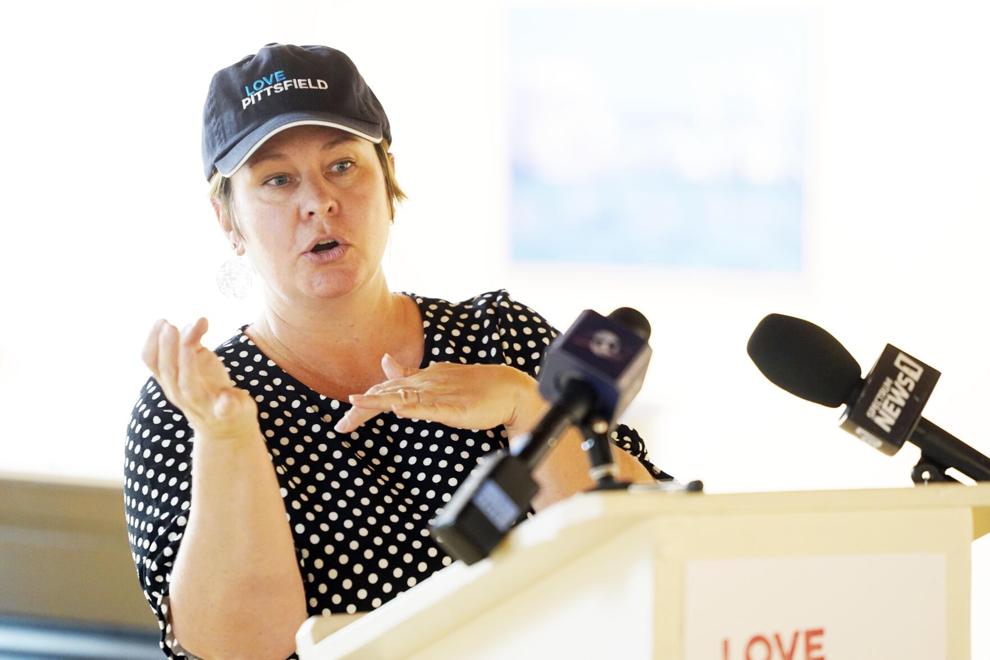 City officials say the gem of the campaign is a series of articles called "Three Hours in Pittsfield." The editorial guides map out how to spend three hours in the city on a date night, shopping or with kids in tow.
"Success for this is really simple," said Roger Matus, who designed the site. "If you come out and say, 'I never knew that there was so much going on in Pittsfield and I need to check it out' — that is success."
The city's Office of Cultural Development worked with the Tourism Commission, Regina Burgio of RB Design and Matus of Roger Matus LLC over the past six months to build the website and campaign.
"We are so happy to be unveiling this Love Pittsfield campaign and website," said Jen Glockner, director of the Office of Cultural Development. "It has been a labor of love."
The website replaces the DiscoverPittsfield.com marketing campaign launched by the city in 2011.