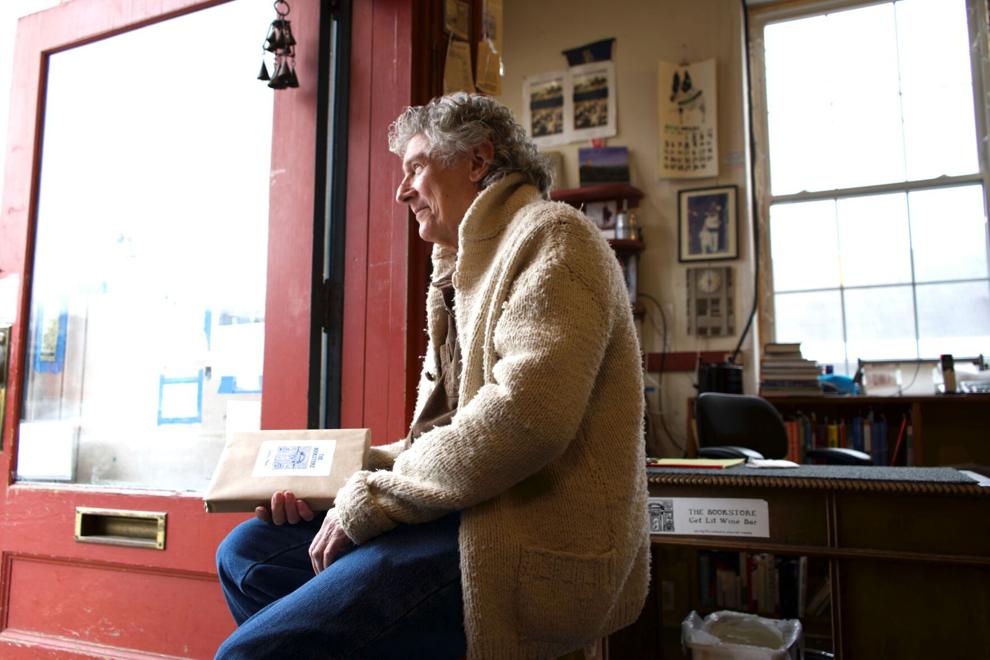 LENOX — Some call him "The Living Legend of Lenox."
For Matthew Tannenbaum, owner of The Bookstore since 1976, that's not idle flattery. It reflects the independent bookshop's role as a literary salon, a center of community conversation for multi-generational locals and visitors who have flocked to the Housatonic Street storefront for books, author readings, good company, perhaps a beverage at the Get Lit wine bar. That is, before the COVID-19 pandemic hit.
Heavily in debt, Tannenbaum, 76, launched a GoFundMe campaign that raised over $120,000 in August 2020 and saved the store. With no plans to retire, he intends to keep it in the family as one of his two daughters, Shawnee, 35, is in training as a manager.
Now, a documentary film, "Hello, Bookstore" — Tannenbaum's standard phone greeting — is about to go national, distributed by Greenwich Entertainment based in Manhattan, eight months after its world premiere at the Berkshire International Film Festival in Great Barrington. It was written, directed, shot, co-edited and co-produced by filmmaker A.B. "Adam" Zax of West Stockbridge.
"There's such an emotional connection to independent bookstores," Zax said.
Tannenbaum said that "I'm just that guy who likes to do what I do, to sit upfront, do the work, and handle books. The film captures me doing that."
After its theatrical premiere this weekend at the independent nonprofit Film Forum cinema in Manhattan's Greenwich Village, "Hello, Bookstore" will be screened at theaters in Los Angeles, Boston and nationwide.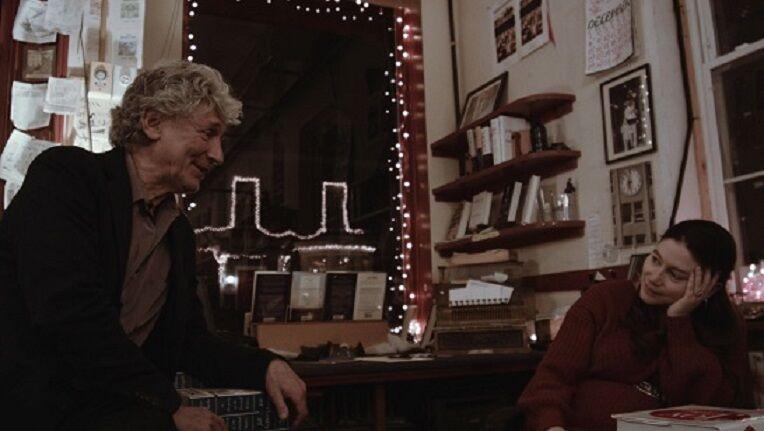 Locally, it's scheduled at the Triplex in Great Barrington (May 13-19), the Crandell Theater in nearby Chatham, N.Y. (June 10 and 12) and the Images Cinema in Williamstown on June dates to be announced. Starting on June 28, the film can be streamed on Amazon Prime and Apple+ and a DVD by Kino Lorber will be released on that date.
During a conversation at the store last Saturday, Tannenbaum and Zax, a native of Sharon outside Boston, discussed the making of the film. The interview was edited for length:
Q: How did this film project first come to you?
TANNENBAUM: Adam asked me if I was going to write more stories, following my book [about his early years working at Manhattan's Gotham Book Mart]. I said I hadn't been able to, so he asked if he could film me telling some of them. I was quite open to it, he wanted to capture what he experienced here, the books themselves, the comfort, the layout and the vibe you get. He was living in Los Angeles at the time and he had married Melissa Nathan, my daughter Shawnee's best friend in high school here [Shawnee graduated from Lenox Memorial High School, class of 2004].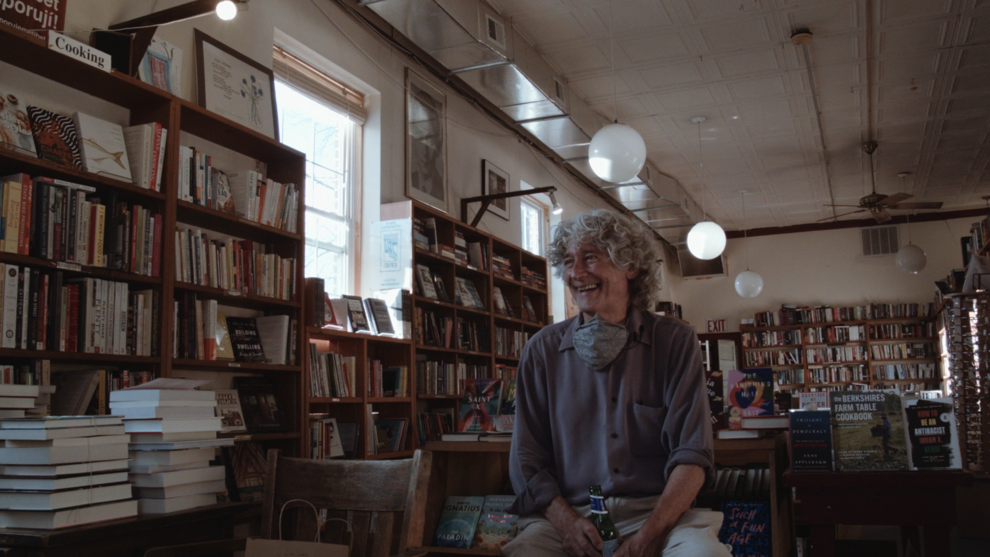 ZAX: Melissa, who grew up in Stockbridge, is a TV producer ("Inside Amy Schumer," "Reno 911") and also helped produce this film. This is my first feature. I studied film and creative writing at Emerson College in Boston and worked in film production. My day job is senior copywriter for The North Face [outdoor recreation products company], that pays the bills, but my passion is to keep making documentaries. For this one, it was the atmosphere, I love bookstores and the first time I walked in here it felt unlike any other bookstore I've ever been to — palpable soul and energy, and it was all because of him. Watching him hold court at the store was its own kind of ballet and theater. I was mesmerized by the way he conducts the shop. I would sit and watch. Hearing him tell stories about his life, it all came together and I wanted to film this.
Q: Were you enthused about it from the get-go?
TANNENBAUM: I was doing it for him. I'm open to whatever people want to experience in this store. He started in the fall of 2019, and one of the first scenes is of me sweeping leaves out from the entrance. Once in a while, he asked me to recite something from a favorite author. He would come in, mic me, and set up the lighting. He had a single camera, he was a one-man band.
Q: Did Adam ever ask you to do something you didn't want to do?
TANNENBAUM: Just one thing, he asked me to turn the music off, as he said that I was always blaring opera, and he couldn't catch my voice.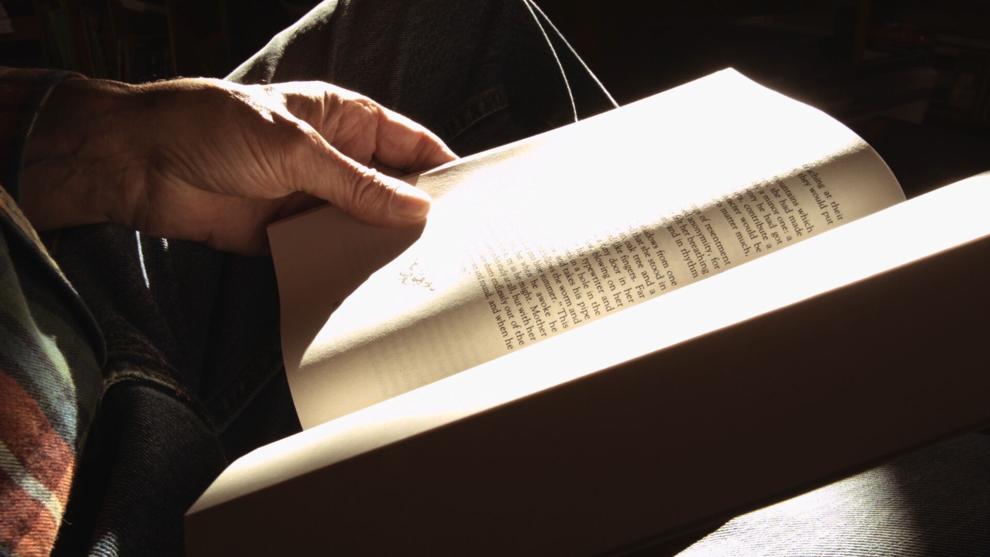 Q: Did the presence of a camera and a mic make you self-conscious at all?
TANNENBAUM: Not that I was aware, and that came from years of doing what I do, just being that person people will come to for conversation or information.
Q: Describe your experience making the film, before and then during the pandemic?
ZAX: It was an amazing journey, starting in fall 2019 and early winter, 2020. Then COVID hit, and I came back from L.A., where we were living at the time. I was upset at first, this isn't The Bookstore I want to show, it wasn't that magical world anymore. Once I accepted that this is the time we had to do this, what an interesting microcosm to explore, these shifts in our communities, this humble little bookstore. We stayed and bought a small house in West Stockbridge.
TANNENBAUM: In April 2020, we started selling books curbside. Then, I started thinking, I have no money. Danny [Osman] up at the Dream Away Lodge [in Becket] had started a GoFundMe. And it occurred to me that I have to do that. It raised over $60,000, the goal, in 24 hours and $120,000 when it ended. I had no idea what money could do for me as a business person. I've been in debt since the moment I signed the papers and borrowed money to buy the store 46 years ago. The fragility was just part of it. As we say, it's not a living, it's more of a lifestyle.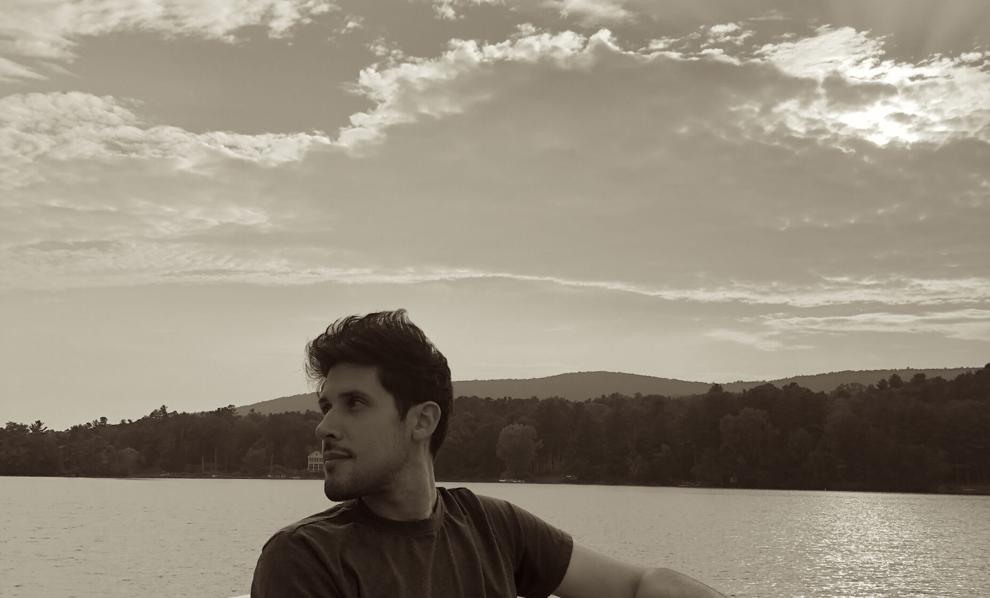 ZAX: I wanted to be a fly on the wall, I didn't want to insert myself or create drama. The fragility of these community shops was a theme since the outset. How do we celebrate these very important institutions in our communities? COVID just brought everything to the surface in this very dramatic way, it was very emotional and powerful. I knew if we could just capture the atmosphere, that sense of the place, then everything would come together, not a linear timeline, but an ebb and flow from the "golden age, the before time" [pre-COVID]. It's a quiet film, best seen in a theater and I hope people might want to come out and support it because it needs all the love it can get. I think it's a resonant film, the world is so messed up right now, people need something, it's like chicken soup. The takeaway is that it was an absolutely joyous process for me. Such hard work, but such joyful work, and I'm exploring ideas for my next film.
Q: Matt, when you first screened it with your daughters Shawnee and Sophie, how did it hit you?
TANNENBAUM: It was completely authentic and natural, we were all thrilled by it. I've heard people say they cried when they saw it. I cried.