PITTSFIELD — Mayor Linda Tyer says almost $3 million of additional American Rescue Plan money will go to 19 organizations working to bring residents into a post-pandemic era.
The awards were presented Wednesday morning.
The new round of funding brings the total the city has allocated to community projects to $8.9 million — about $3 million more than Tyer had previously said her administration would provide.
The awards include legal aid for housing and employment cases, investment in childcare programs and youth activities, economic assistance to downtown businesses and a series of arts programs.
Three organizations were awarded more than $300,000 and account for a little less than half of the money distributed in the second round of programing.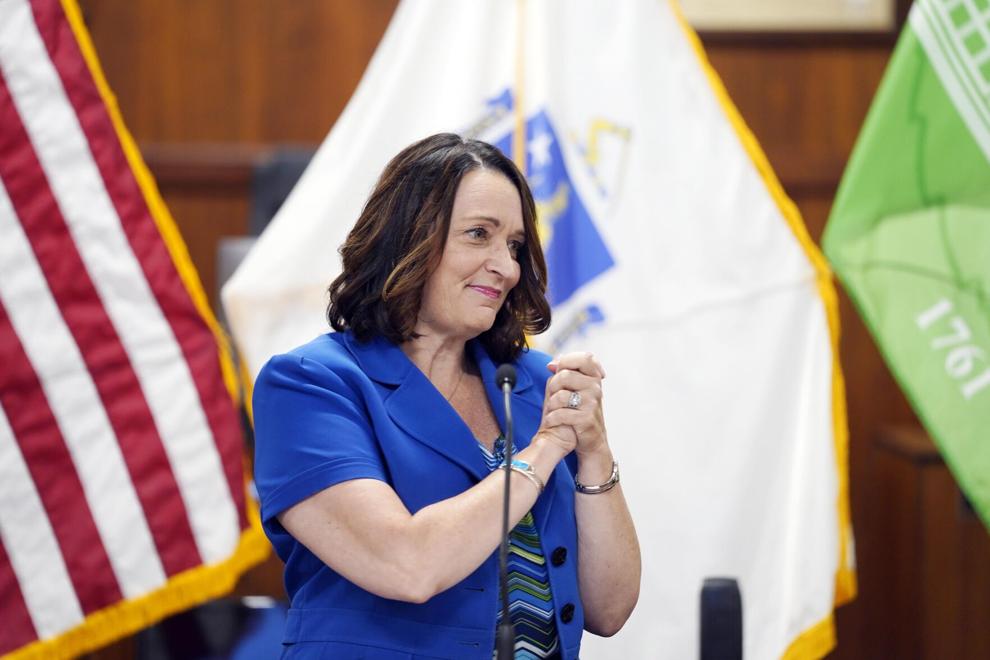 The biggest award of the day went to 18 Degrees, which plans to use $600,000 to hire additional family liaisons for the organization's early education and care team. These liaisons will provide in-class and at-home support for children working on "positive and adaptive development and behaviors," according to a news release.
The Brien Center will receive $400,000 to transition to a new electronic health record system, start a transportation program for Pittsfield clients and improve the organization's offices on Fenn Street.
The city has committed $350,000 to the Pittsfield Economic Revitalization Corporation. PERC applied for the funds in order to increase its technical assistance grant program and to launch a new partnership with Downtown Pittsfield Inc. for a program focused on downtown businesses.
All in all, the city will receive $40.6 million in ARPA money over the course of the federal program. The city has received the first half on the funds and over the last year began allocating money to city and community-led projects.
During the first round of community awards, Tyer and her staff emphasized that they only planned to steer $6 million of the first $20.3 million in ARPA funds to community organizations. Awards to 18 community organizations in April came in at $5.9 million, leaving only $100,000 to allocate in the second round of funding — an estimate the mayor opted to exceed.
On Wednesday Tyer said that limit was disregarded once the application for the second round of awards came in.
"We decided that these investments all had great returns in terms of the service to people who are in post-pandemic recovery," Tyer said.
City staff have promised that the next major ARPA investment will be on housing — an area that community members time and again called on the city to fund.
Tyer said the additional community awards shouldn't impact what her administration plans for housing projects.
"We're in a solid position to still accomplish the things that we initially thought we wanted to invest in," Tyer said. "Things have changed as we learned more especially about the community-based awards, but I still think we're going to be able to accomplish many of the goals we set out to accomplish."
This story will be updated.