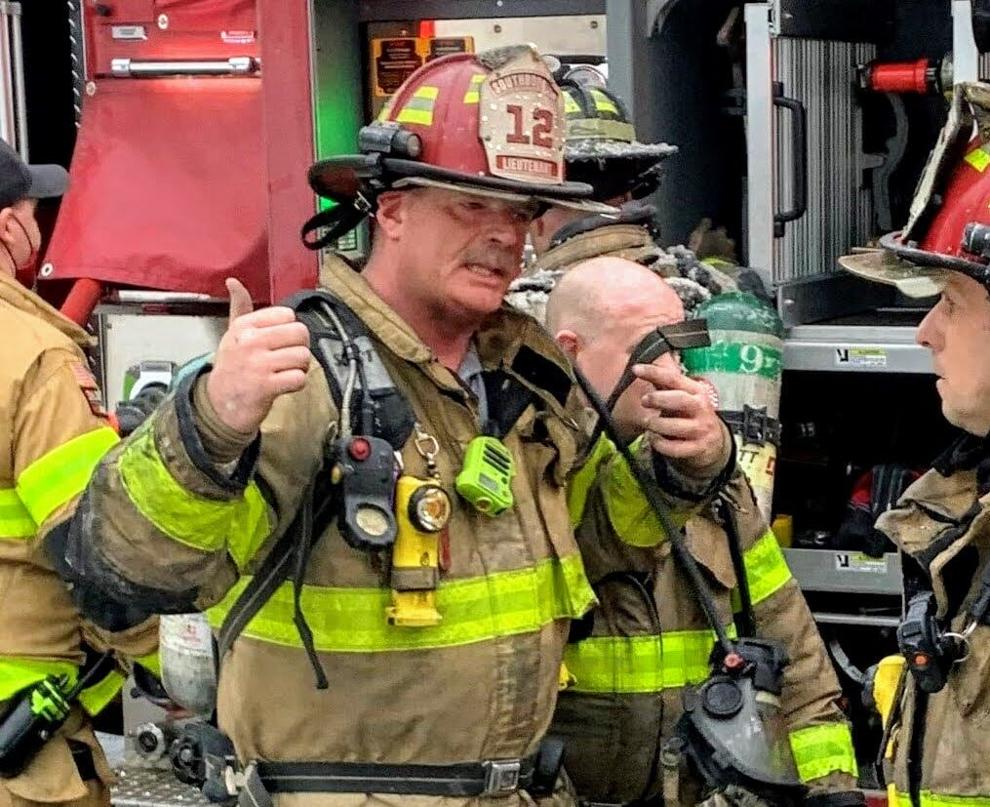 DALTON — Dalton's new fire chief wants people in town to get to know members of the department — the half-dozen full-timers and more than two dozen "call" firefighters. And not just "on their worst day," when fire erupts and trucks roll.
"It's neighbors helping neighbors," Chief James Peltier said of the work of the Dalton Fire Department. "It's always nice to know who we are before we're needed."
Peltier took over command of the department Sept. 26 from former Chief Gerald J. Cahalan Jr. amid a shake-up in oversight of Dalton Fire District operations that saw the departure not only of Cahalan, but of Cheryl Cachat, the district's clerk and secretary, on Oct. 2, and Nicole Woodard, the former ambulance director, on Sept. 20.
James Driscoll, one of the district's commissioners, could not be reached by phone or email for comment on Peltier's hiring and on the reason the others have left service to the district.
Though Peltier paid a call Tuesday night on the Select Board, the department is run independently from the town. The department is financed through a tax on real estate in Dalton.
Peltier thanked the board's members for his welcome into the town. "It's a great privilege," he said.
The new chief, who is 49, had been a full-time member of the Southborough Fire Department since 1999 and a lieutenant for more than a decade.
He said in an interview that firefighting runs in his family and he never seriously considered another career.
"It's been a very big passion of mine, and something I couldn't see myself not doing," he said.
Peltier's grandfather was a firefighter in Marlborough and his father, Jack, was the Marlborough Fire Department's chief of operations. Two of the new chief's five children are involved, at ages 18 and 20, as firefighters or first responders.
In the months ahead, Peltier said, he plans to focus on ensuring the safety of residents and fire crews and on stepping up training efforts.
The department now is in charge not only of fire responses, but of providing ambulance service, after the dissolution this year of the Dalton Ambulance and Rescue Association. That group operated from the Flansburg Avenue station for more than 40 years but encountered financial and recruitment challenges.
As Dalton's chief, Peltier said it falls to him to oversee the ambulance service. He himself holds a basic EMT certification.
"We're obviously still learning some things," he said of the ambulance program.
Peltier said he sought out the chief's job in Dalton because, with a new leader recently installed at the Southborough department, there was little opportunity for advancement.
"I didn't want to become stagnant," he said. "Running a shift [as a lieutenant] is one thing. I just wanted to stay sharp and go to the next level."
His wife and his children, ages 3 to 20, will remain in Marlborough because of work and school commitments. Peltier is living in an apartment in Pittsfield, near the Dalton line.
When asked what the community should know about him, Peltier answered that he is a "forward thinker" who strives to keep residents and fire crews safe.
"I'm passionate about training," Peltier said. "We're going to be striving to make the Dalton Fire Department the best that we can be and provide the best care that we can."
While he will be in a command position at future fires, Peltier said that in a department of this size, everyone turns out when needed.
"If the need arises, I'm still a firefighter," he said. "We all wear the same patch."