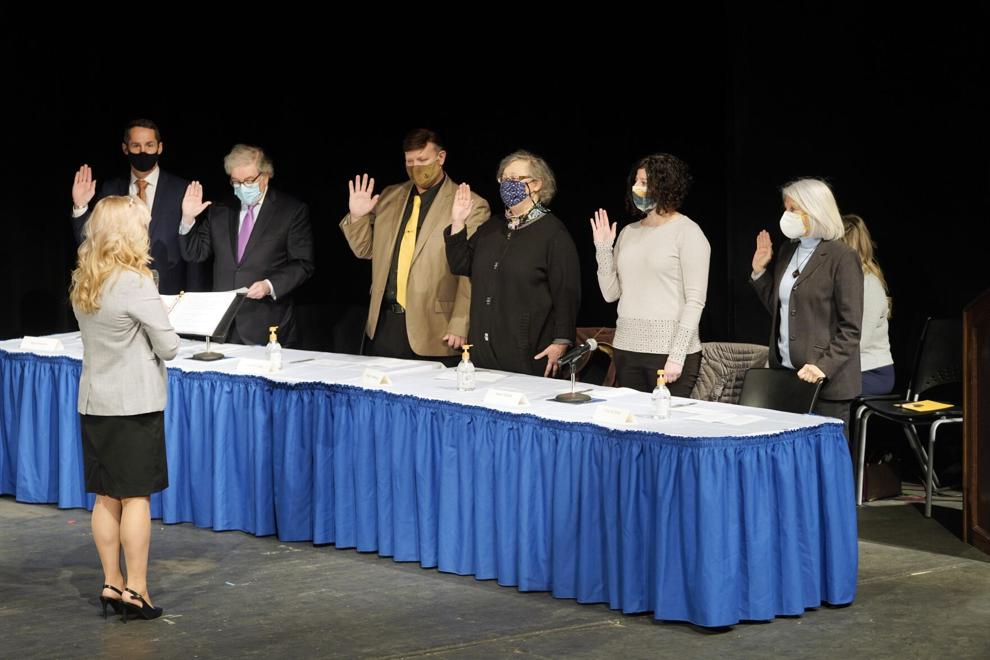 PITTSFIELD — A new batch of city councilors and School Committee members swore on Monday to "faithfully and impartially discharge" their duties as representatives for the residents of Pittsfield over the next two years.
The ceremony at Berkshire Community College's Boland Theater — officially an organizational meeting of the City Council — was to be largely ceremonial, but the inauguration of several new city councilors led to the first contested action of the year and may preview future division within the council.
Karen Kalinowsky, Ken Warren, Charles Kronick, Kevin Sherman and James Conant took their oaths as councilors for the first time before a gathering of family, friends, city department heads and local politicians. They joined returning council members Peter Marchetti, Earl Persip III, Peter White, Patrick Kavey, Dina Lampiasi and Anthony Maffuccio, who also were sworn in.
Following the councilors' swearing in by City Clerk Michele Benjamin — who took her own oath of office on Monday — the group set out to select the new council president and vice president for the term. Marchetti was nominated and elected unanimously for another term as president.
Lampiasi nominated White to serve as council vice president. Then Kalinowsky nominated Sherman for the role as well. When asked whether they accepted the nominations White accepted, and Sherman said "I appreciate it but I do not."
Ultimately, the council was unanimous in selecting White as vice president.
Kalinowsky, Kronick and Warren said during the campaign that they're hoping for more transparency and collaboration with the City Council from the mayor when it comes to the spending of nearly $41 million in federal coronavirus relief money.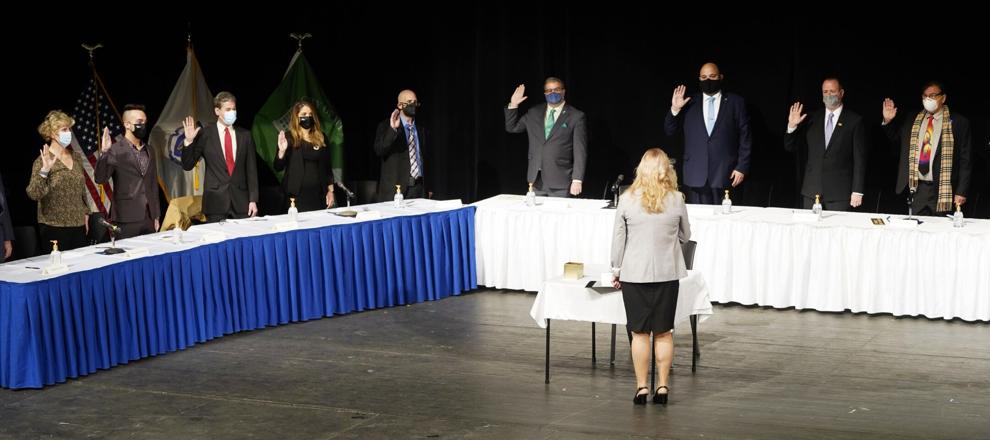 The newly sworn-in councilors could be some of Mayor Linda Tyer's toughest critics in the coming years as the mayor begins spending the federal money. The councilors may pick up the mantle of former councilors Kevin Morandi and Chris Connell, longtime challengers to the Tyer administration's work.
"It is my hope that the newly elected members of the City Council and the returning veterans will spend time getting to know me and the city's leadership team — we view ourselves as your partners, not your adversaries," Tyer said in the State of the City address that followed the oaths of office. "Please join me in starting this new term with that mindset."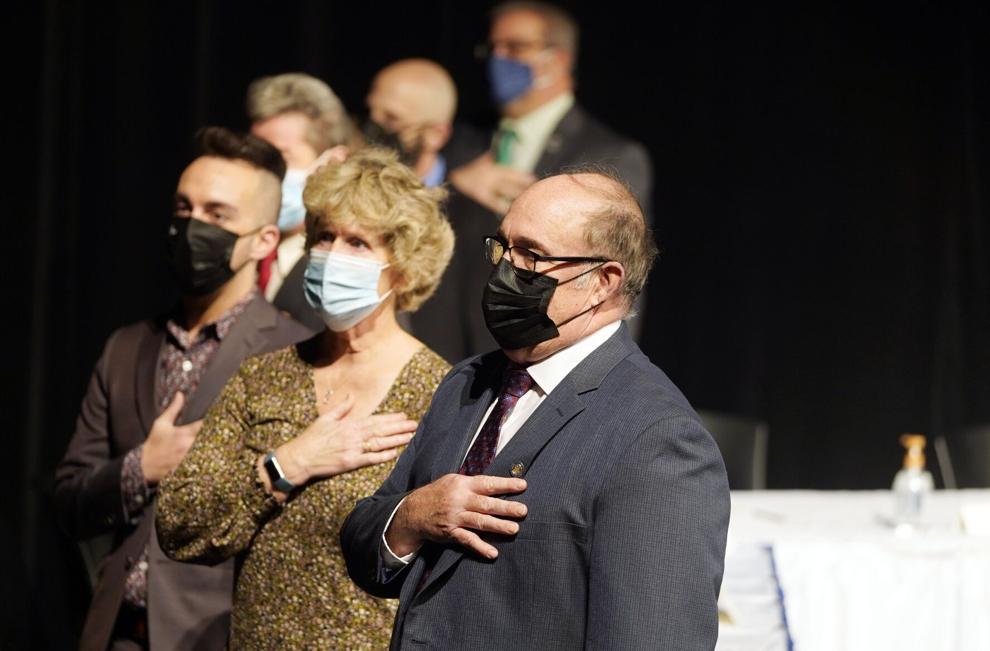 Tyer's address covered the forthcoming work of the newly sworn-in School Committee members as well.
Former Mayor Sara Hathaway and educator Vicky Smith joined the returning committee members Mark Brazeau, Bill Cameron, Dan Elias and Alison McGee in taking their oaths of office.
In the coming term the committee will discuss the results of an ongoing school safety study, which could decide whether or not city school district continues to use school resource officers, the results of a master plan study that focuses on Crosby, Conte and Morningside elementary schools, and the work of the district's newly formed Equity Task Force.